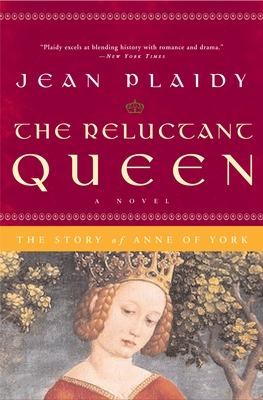 The Reluctant Queen: The Story of Anne of York (Paperback)
The Story of Anne of York
Three Rivers Press (CA), 9780307346155, 450pp.
Publication Date: August 28, 2007
* Individual store prices may vary.
or
Not Currently Available for Direct Purchase
Description
In 1470, a reluctant Lady Anne Neville is betrothed by her father, the politically ambitious Earl of Warwick, to Edward, Prince of Wales. A gentle yet fiercely intelligent woman, Anne has already given her heart to the prince's younger brother, Richard, Duke of Gloucester. Unable to oppose her father's will, she finds herself in line for the throne of England an obligation that she does not want. Yet fate intervenes when Edward is killed at the Battle of Tewkesbury. Anne suddenly finds herself free to marry the man she loves and who loves her in return. The ceremony is held at Westminster Abbey, and the duke and duchess make a happy home at Middleham Castle, where both spent much of their childhood. Their life is idyllic, until the reigning king dies and a whirlwind of dynastic maneuvering leads to his children being declared illegitimate. Richard inherits the throne as King Richard III, and Anne is crowned queen consort, a destiny she thought she had successfully avoided. Her husband's reign lasts two years, two months, and two days and in that short time Anne witnesses the true toll that wearing the crown takes on Richard, the last king from the House of York.
About the Author
Jean Plaidy is the pen name of the prolific English author Eleanor Hibbert, also known as Victoria Holt. More than 14 million copies of her books have been sold worldwide.
Advertisement