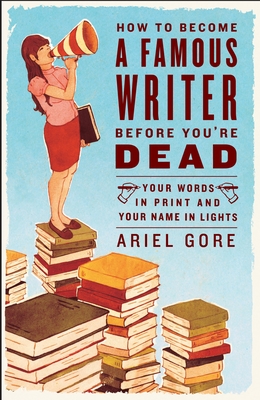 How to Become a Famous Writer Before You're Dead
Your Words in Print and Your Name in Lights
Paperback

* Individual store prices may vary.
Description
This may come as a shock, but brilliant writing and clever wordplay do not a published author make. True, you'll actually have to write if you want to be a writer, but ultimately literary success is about much more than putting pen to paper (or fingers to keys). Before you snap your pencil in half with frustration, please consider the advice writer, teacher, and self-made lit star Ariel Gore offers in this useful guide to realizing your literary dreams. If you find yourself writing when you should be sleeping and scribbling notes on odd pieces of paper at every stoplight, you might as well enjoy the fruits of your labor. How to Become a Famous Writer Before You're Dead is an irreverent yet practical guide that combines solid writing advice with guerrilla marketing and promotion techniques guaranteed to launch you into print—and into the limelight. You'll learn how to: • Reimagine yourself as a buzz-worthy artist and entrepreneur• Get your work and your name out in the world where other people can read it• Be an anthology slut and a brazen self-promoter• Apply real-world advice and experience from lit stars like Dave Barry, Susie Bright, and Dave Eggers to your own careerCheaper than an M.F.A. but just as informative, How to Become a Famous Writer Before You're Dead is your catapult to lit stardom. Just don't forget to thank Ariel Gore for her inspiring, hands-on plan in the acknowledgments page of your first novel!
Crown, 9780307346483, 288pp.
Publication Date: March 27, 2007
About the Author
Ariel Gore is the author of The Hip Mama Survival Guide, The Mother Trip, and Atlas of the Human Heart, as well as the novel The Traveling Death and Resurrection Show. She lives with her family in Portland, Oregon.
or
Not Currently Available for Direct Purchase