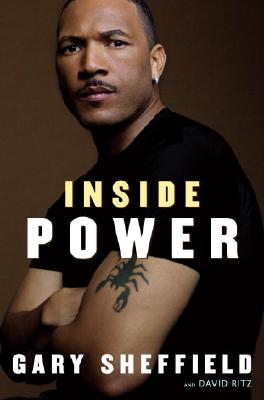 Inside Power (Hardcover)
Crown, 9780307352224, 256pp.
Publication Date: April 3, 2007
* Individual store prices may vary.
Description
Becoming a Major League ballplayer for Dwight and me, that was the dream.

Dwight is Dwight Gooden. Most people know him for winning the Cy Young Award. To me, though, he's family, an uncle, but at four years older, really a brother. I can still remember those games of catch with Dwight in the backyard: him rearing back, and me somehow getting my mitt up to stop one of his fireballs. Often the two of us would sit with Grandpa (Dwight's dad), and he'd tell us how hard it would be to make our dream come true, how just playing our best wouldn't be enough.

He'd talk about "inside power."

At the time, I didn't really understand what Grandpa was driving at. But I do now. After twenty years in the "bigs" and seven Major League teams, I understand. When I landed with my first team, Milwaukee, I thought being a ballplayer was about hitting home runs. I've always been good at that. It took me longer to learn that "the game" as it's played at the Major League level with millions on the line and the cameras always turned in your direction asks far more of you.

If you're a go-along guy, it can be great. I've just found that too often "going along" gets in the way of being a man. I love this game. Love the feel of the bat in my hand, the grass under my feet, the shouts of encouragement as I step into the box. I draw strength from the fans and play my heart out for them.

I just wish those who control the game had more respect for the guys doing the playing.

What I want to do in this book is show you what it's been like taking this strange, wonderful, sometimes immensely frustrating life journey. "Malcontent" . . . "greedy" . . . "selfish" I've had plenty of adjectives lobbed my way, and believe me, they've stung. There are a lot of stories to tell from a life lived on and off the field: some sweet, others horrific. Everything from soaking up Little League glory to nearly being shot to death, from learning the startling truth of how I came by my last name to playing with and for characters like A-Rod, Jeter, Lasorda, Leyland, and Torre. And, yeah, I'll finally set the record straight about a guy named Steinbrenner and a guy named Bonds.

It's a story Grandpa would want me to tell. It's a story I need to tell.
Praise For Inside Power…
"A fast and engaging read . . . While Sheffield riffs on issues from his name being linked to the BALCO steroids scandal . . . to racism in Major League baseball . . . he saves some of his best cuts for the Yankees organization."
—Sports Illustrated

"With a pen as punishing as his bat and as provocative as its proprietor, [Sheffield is] uniquely suited to serve as a tour guide through the good, the bad, and the steroid that is modern Major League baseball."
—ESPN.com

"Gary Sheffield has always been one of my favorite baseball players. Now I know why after reading Inside Power. His courage, conviction, and commitment are contagious."
—Tavis Smiley, author and television and radio show host

"Gary Sheffield, passionate, blunt, and opinionated, is a smart black man who always wants to know `why.' 'Why are some owners so controlling or inept?' 'Why is love so hard to find?' 'Why are fewer and fewer blacks playing major league baseball?' I love Sheff as a player. Having read Inside Power, I respect him even more as a man."
—Peter Golenbock, author of Dynasty and co-author of The Bronx Zoo
or
Not Currently Available for Direct Purchase