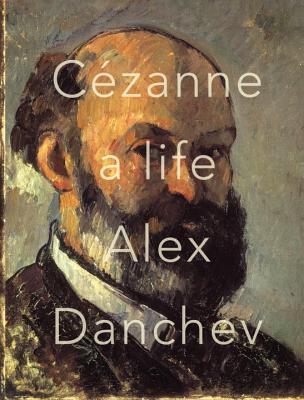 Cezanne
A Life
Hardcover

* Individual store prices may vary.
Description
With 32-pages of full-color inserts, and black-and-white illustrations throughout.

Alex Danchev gives us the first comprehensive assessment of the revolutionary work and restless life of Paul Cézanne to be published in decades. One of the most influential painters of his time and beyond, Cézanne was the exemplary artist-creator of the modern age who changed the way we see the world.
 
With brisk intellect, rich documentation, and eighty-eight color and fifty-two black-and-white illustrations, Danchev tells the story of an artist who was originally considered a madman, a barbarian, and a sociopath. Beginning with the unsettled teenager in Aix, Danchev takes us through the trials of a painter who believed that art must be an expression of temperament but was tormented by self-doubt, who was rejected by the Salon for forty years, who sold nothing outside his immediate circle until his thirties, who had a family that he kept secret from his father until his forties, who had his first exhibition at the age of fifty-six—but who fiercely maintained his revolutionary beliefs. Danchev shows us how the beliefs Cézanne held and the life he led became the obsession and inspiration of artists, writers, poets, and philosophers from Henri Matisse and Pablo Picasso to Samuel Beckett and Allen Ginsberg. A special feature of the book is a remarkable series of Cézanne's self-portraits, reproduced in full color.
 
Cézanne is not only the fascinating life of a visionary artist and extraordinary human being but also a searching assessment of his ongoing influence in the artistic imagination of our time. A stunning portrait of a monumentally important artist, this is a biography not to be missed.
Praise For Cezanne: A Life…
Advance Praise for Cézanne
 
"Impressive . . . Danchev has researched every facet and nuance of Paul Cézanne's life. [He] rightly subscribes to the theory that understanding the man is important to understanding his work."
—Kirkus Reviews
 
"A major work of scholarship. With great sensitivity and genuine brio, Danchev paints a compelling portrait of the artist, who managed to overcome the demons that haunted him to transform himself into what many consider the greatest painter of his age. This is the best account to date of Cézanne's astonishing career—a book that will survive the test of time."
—John Golding, author of Visions of the Modern
 
Praise for Georges Braque
"A vivid and cogent portrayal of a grave and moral man."
—Julian Barnes, The Guardian, "Books of the Year"
 
"In this first biography of Braque, Danchev has produced an extraordinary book which, though very different in style from John Richardson's Picasso or Hilary Spurling's Matisse, matches theirs in interest. Its brisk account is written with compelling urgency."
—Frances Spalding, The Independent
 
"The fun-filled partnership between Braque and Picasso is brought to glorious life in this new biography."
—Peter Conrad, The Observer
 
"A pleasure to read: persuasive, rewarding, controversial, and, above all, witty."
—Modern Painters
Pantheon, 9780307377074, 512pp.
Publication Date: October 23, 2012
About the Author
ALEX DANCHEV was educated at University College, Oxford; Trinity Hall, Cambridge; and King's College London. He is the author of several highly acclaimed biographies, including Georges Braque. His most recent books are a collection of essays, On Art and War and Terror, and 100 Artists' Manifestos. He writes regularly for The Times Literary Supplement and Times Higher Education. He has held fellowships at the Wilson Center in Washington, D.C.; St. Antony's College, Oxford; and King's College London. He is a professor of international relations at the University of Nottingham. He lives in England.
or
Not Currently Available for Direct Purchase