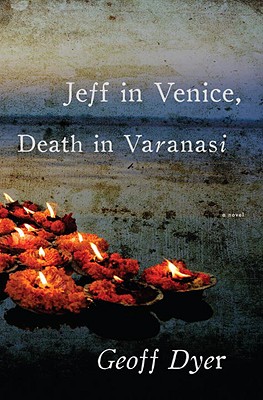 Jeff in Venice, Death in Varanasi
Hardcover

* Individual store prices may vary.
Other Editions of This Title:
Digital Audiobook (6/24/2005)
Paperback (4/6/2010)
Audio Cassette (8/1/2010)
MP3 CD (6/25/2005)
Compact Disc (6/25/2005)
Compact Disc (6/25/2005)
May 2009 Indie Next List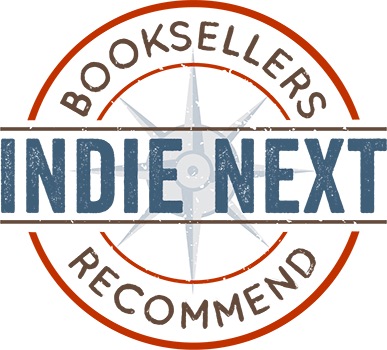 "The Jeff in Venice is a British journalist (his last name is Atman, which means 'self' or 'soul' in Sanskrit) living an empty, sad life. During a trip to Italy, he meets an American named Laura, and, for a few days, their meeting creates a fire in him he hasn't felt in years. Months later, when he receives an assignment in Varanasi, India, he begins to slowly lose himself in this magical town. This is a story of a man finding himself, losing himself, and, then, finding himself again in that loss. It's achingly sad in places, surprisingly funny at times, and overwhelming beautiful in the end."
— susan weis, Breathe Books, Baltimore, MD
View the List
Description
A wildly original novel of erotic fulfillment and spiritual yearning.

Every two years the international art world descends on Venice for the opening of the Biennale. Among them is Jeff Atman–a jaded and dissolute journalist–whose dedication to the cause of Bellini-fuelled partygoing is only intermittently disturbed by the obligation to file a story. When he meets the spellbinding Laura, he is rejuvenated, ecstatic. Their romance blossoms quickly, but is it destined to disappear just as rapidly?

Every day thousands of pilgrims head to the banks of the Ganges at Varanasi, the holiest Hindu city in India. Among their number is a narrator who may or may not be the Atman previously seen in Venice. Intending to visit only for a few days he ends up staying for months, and suddenly finds–or should that be loses?–a hitherto unexamined idea of himself, the self. In a romance he can only observe, he sees a reflection of the kind of pleasures that, willingly or not, he has renounced. In the process, two ancient and watery cities become versions of each other. Could two stories, in two different cities, actually be one and the same story?

Nothing Geoff Dyer has written before is as wonderfully unbridled, as dead-on in evocation of place, longing and the possibility of neurotic enlightenment, and as irrepressibly entertaining as Jeff in Venice, Death in Varanasi.


Praise For Jeff in Venice, Death in Varanasi…
"Dyer's writerly versatility braids into something madly compelling as the narration becomes comically and tragically unreliable." — The Boston Globe

"Geoff Dyer's astonishingly original two-part novel "Jeff in Venice, Death in Varanasi" contrasts cynical worldliness in the first part --the art world at the Venice Biennale and its themes of sex, drugs and social status --with unworldliness in the second part, the passage to nonbeing that is Varanasi, the city of burning funeral pyres alongside the Ganges." —Portland Oregonian

"No contemporary writer blends genres better than Geoff Dyer, and his latest novel—a vigorous mash-up of satire, romance, travelogue and existential treatise—is his best yet…Dyer excels at savage comedy—see his tableau of jaded art critics desperately swilling Bellinis—but he's even better on the profound pleasures and indignities of the flesh, which are the forces that unite his novel's two very separate worlds." –Time Magazine, "The Top 10 Everything of 2009"

"Funny, insightful, and accessible, [Jeff in Venice…] allows the reader to move easily between the two cities and connect with the two characters, or two halves of the same person. Dyer…[is] an innovative, genre-bending writer."
—Booklist

"[Jeff in Venice] is a dirty satire on a decadent scene, but it's also wise, wistful, funny, and achingly sad." — Very Short List

"Jeff, a middle-aged, grumpy, and alienated British freelance writer, is sent to cover an art event in Venice. There he meets a beautiful American woman with whom he begins a scorching affair fueled by alcohol, cocaine, and the festive lifestyle of the exhibition. At the end of the party, the two exchange emails and promises to get in touch. In the second part of the novel, Jeff travels to the mystical Indian city of Varanasi on another assignment, where he immerses himself in the city, the religion, the holy men, and drug use. He falls for a young woman living a nomadic life, but once again this romance slips away. A mere description of the story line only scratches the surface of this funny and mysterious work. Dyer's (The Ongoing Moment) witticisms and wordplay, woven into the ongoing commentary of the history, geography, and psychology of Venice and then Varanasi, are brilliant. What emerges is a theme of conflict of Western vs. Eastern modes of behavior and perception. Thought-provoking and entertaining, if not to everyone' s taste, this is recommended for all larger collections."
—Library Journal

"Geoff Dyer is a True Original — one of those rare voices in contemporary literature that never ceases to surprise, disturb and delight. A must read for our confused and perplexing times."
—William Boyd, author of Nat Tate - An American Artist 1928-1960


"Dyer is very funny, in both senses - sort of like a post-modern Kingsley Amis. His writing is acute and bad tempered in the great British tradition, and his prose is the equal of anyone in the country. A national treasure."
—Zadie Smith, author of White Teeth

"Two 40-ish men seeking love and existential meaning are the protagonists of these highly imaginative twin novellas, written in sensuous, lyrical prose brimming with colorful detail. In the first, Jeff Atman is a burnt-out, self-loathing London hack journalist who travels to scorching, Bellini-soaked Venice to cover the 2003 Biennale, and there finds the woman of his dreams and an incandescent love affair. The unnamed narrator of the second novella (who may be the same Jeff) is an undistinguished London journalist on assignment in the scorching Indian holy city of Varanasi, where the burning ghats, the filth and squalid poverty and the sheer crush of bodies move him to abandon worldly ambition and desire. Dyer's ingenious linking of these contrasting narratives is indicative of his intelligence and stylistic grace, and his ability to evoke atmosphere with impressive clarity is magical. Both novellas ask trenchant philosophical questions, include moments of irresistible humor and offer arresting observations about art and human nature. For all his wit and cleverness, Dyer is unflinching in conveying the empty lives of his contemporaries, and in doing so he's written a work of exceptional resonance."
—Publishers Weekly, Starred Review

'"Oh no, not the art world" I started to say to myself, but what I got from Dyer was a raucous delight. JEFF IN VENICE, DEATH IN VARANASI is truly surprising - very funny, full of nerve, gutsy and delicious. Venice will never be the same again!'
—Michael Ondaatje, author of The English Patient

"JEFF IN VENICE, DEATH IN VARANASI is serious fiction; learned travelogue; funny, arch and sad; a cynic's ascent into redemptive love and a stoner's descent into 'Gone-Native' madness. It drips with Geoff Dyer's derelict luminosity."
—David Mitchell, author of Cloud Atlas


'Riveting. I love this book. Moments of wit, humanity, and intelligence are to be found on every page here. Dyer can write as beautifully as Lawrence and Proust. I don't ever want to be without his brilliant mind to turn to.'
—Nadeem Aslam, author of The Wasted Vigil and Maps for Lost Lovers

"A haunting, if frequently hilarious, meditation on love and art, life and music, death and bananas, all reflected and refracted in the twinned mirror pools of Venice and Varanasi. And how rare it is to find a book so smart and winning that doesn't shy away from compelling philosophical investigation. I loved this book." —
—Joshua Ferris, author of Then We Came to the End

JEFF IN VENICE, DEATH IN VARANASI is the hysterically funny, hesitantly mystical and gleeful adventure of one major superhero soul--Atman. I have never read anything like it and though no doubt others will go on writing novels as before, the earth has definitely shifted beneath my feet. Mostly, as with everything Geoff Dyer writes, I'm awestruck at the Nerve Of It.
—Deborah Baker, author of A Blue Hand

A coy curmudgeon, a sly cosmopole, Casanova on a lark, Turner on a binge, a swami whami and arm-twister—Geoff Dyer is the Mann!
—Lawrence Weschler, author of Mr. Wilson's Cabinet of Wonder

This strikingly original novel contrasts an extreme of worldliness (sex and status worries in Venice) with the height of otherworldliness (the burning ghats along the Ganges). Geoff Dyer is the most companionable writer at work today and he gives us an extremely involving guided tour of two cities and a man's disintegrating self (or, as the Hindus call it, the "atman").
—Edmund White, author of A Boy's Own Story

Geoff Dyer is one of my favourite of all contemporary writers. I love his sense of the absurd, his pessimism mixed with robust good cheer, his beautifully crafted sentences, his jokes and his intelligence. I first came fully under his spell with YOGA FOR PEOPLE..., then came the relentlessly perceptive and thought-provoking THE ONGOING MOMENT and now we have JEFF IN VENICE... - a sad, funny, lyrical, furious story of an ordinary man's momentary redemption and decline. Please take the time to read it and fall under Dyer's spell.
—Alain de Botton, author of How Proust Can Change Your Life

Pantheon, 9780307377371, 304pp.
Publication Date: April 7, 2009
About the Author
Geoff Dyer is the author of three novels, a critical study of John Berger, and five genre-defying books, including "But Beautiful, " which was awarded the Somerset Maugham Prize, and "Out of Sheer Rage, " which was a National Book Critics Circle finalist. He lives in London.
or
Not Currently Available for Direct Purchase