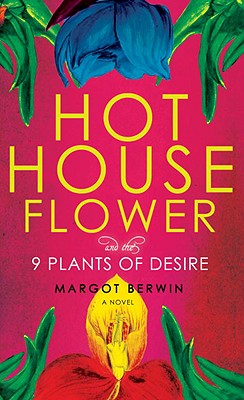 Hothouse Flower and the Nine Plants of Desire (Hardcover)
Pantheon, 9780307377845, 288pp.
Publication Date: June 16, 2009
* Individual store prices may vary.
or
Not Currently Available for Direct Purchase
July 2009 Indie Next List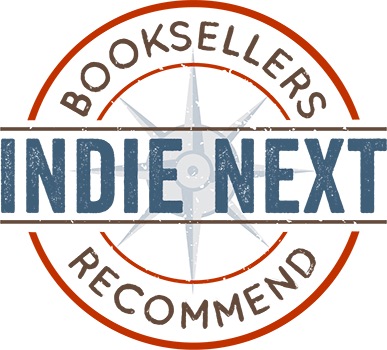 "Who knew that a city girl could get swept away by an adventurous tale about tropical plant magic? But that's exactly what happened -- I loved it! Hothouse Flower and the Nine Plants of Desire is an enchanting and exotic adventure tale about tropical plant magic. I was captivated by this fast-moving, mystical debut novel -- a perfect summer read."
— Kelly Amabile, WORD, Brooklyn, NY
View the List
Description
In the heart of New York City, hidden in the back room of an old Laundromat, are nine rare and valuable plants. Hothouse Flower and the Nine Plants of Desire tells the story of this legendary garden, and the distance one woman must travel—from the cold, harsh streets of Manhattan to the lush jungles of the Yucatan Peninsula—to claim what is hers.

Lila Nova lives alone in a plain, white box of an apartment. Recovering from a heartbreaking divorce, Lila's life is like her home: simple, new, and empty. But when she meets a handsome plant-seller named David Exley, an entire world opens up before her eyes. Late one night Lila stumbles across a strange Laundromat and sees ferns so highly-prized that a tiny cutting can fetch thousands of dollars. She learns about flowers with medicinal properties to rival anything found in drugstores. And she hears the legend of nine mystical plants that bring fame, fortune, immortality, and passion.

The owner of the Laundromat, Armand, presents Lila with a test: if she can make the cutting from a fire fern grow roots, he will show her the secret of his locked room. But Lila is too trusting, and with one terrible mistake she ruins her chance to see Armand's plants. The only way to win it back is to travel, on her own, to the Yucatan.

Deep in the rain forests of Mexico, Lila enters a world of shamans and spirit animals, snake charmers, and sexy, heart-stopping Huichols. Alone in the jungle, Lila is forced to learn more than she ever wanted to know about nature—and about herself. An exhilarating journey of love and self-discovery, Hothouse Flower and the Nine Plants of Desire brings together mystery, adventure, and heat, in every sense of the word.
About the Author
MARGOT BERWIN earned her MFA from the New School in 2005. Her stories have appeared on Nerve.com, in the "New York Press," and in the anthology "The Future of Misbehavior." She worked in advertising for many years and lives in New York City.
Praise For Hothouse Flower and the Nine Plants of Desire…
"The great escapist novel of the summer…. [A] shameless guilty pleasure of a romp…. An adventure combining the kinetic, cinematic razzle­dazzle of a Spielberg fantasia with the Mesoamerican metaphysical mojo of Carlos Castaneda…. [A] sultry, psychedelic summer soufflé of a read." —Elle

"A psychedelic adventure…. The humorous fantasy novel is primed to be one of this summer's bigger literary debuts." —The Wall Street Journal

"Seductive interludes and exotic adventures define Margot Berwin's Hothouse Flower and the Nine Plants of Desire…. Berwin crafts an easy summer read that is a guide on plant mythology, spirit animals, curanderos (healers) and the mystery that can guide us to spiritual discovery, if only we open up to it." —Austin American-Statesman

"Fanciful and educational at the same time, Hothouse Flower provides a muggy escape to the jungle of the Yucatan Peninsula. . . . You'll enjoy this colorful escape of a novel." —Charleston City Paper

"Margot Berwin makes a clever imaginative leap in her first novel, Hothouse Flower and the Nine Plants of Desire, creating her own horticultural myth and then fashioning a lively… novel around it." —The Boston Globe

"With its steamy title, you know [Hothouse] is made for summer reading–and Berwin does not disappoint." –New York Post

"Berwin's descriptions are as luxurious as the tropical plants themselves…. Scintillating…. Berwin combines her gardening knowledge with adept storytelling to weave together a tale of romance, adventure and intrigue that will enchant readers, green-thumbed or not." —BookPage

"Indiana meets Bridget (Jones)…. Berwin delivers a bangup debut packed with adventure, betrayal, love and, naturally, rare plants…. There's magic, romance, greenery and greed as Lila and Armand venture through the Yucatan…. It's a fun page-turner–escapist and wonderfully entertaining." –Publisher's Weekly (starred)

"Margot Berwin is equal parts fabulist, botanist, and comedian. I learned a lot from this delightful novel, and now I know just what to do the next time I confront a rattlesnake, a scorpion, or a strange but wise plant man in a Laundromat." –Chris Bohjalian, author of Midwives, The Double Bind, and Skeletons at the Feast

"Nearly impossible to put down. This refreshing novel has an almost comic book sense of high adventure. Strange and improbable, Hothouse Flower and the Nine Plants of Desire is unswervingly fun to read." –Catherine Ryan Hyde, author of Pay it Forward
Book Videos
Advertisement