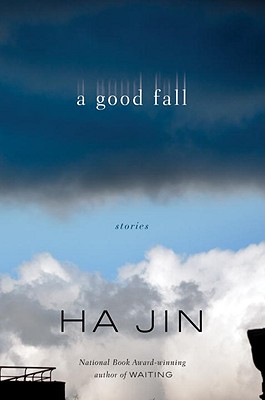 A Good Fall (Hardcover)
Stories
Pantheon, 9780307378682, 256pp.
Publication Date: November 24, 2009
Other Editions of This Title:
Paperback (10/19/2010)
Audio Cassette (12/1/2009)
Pre-Recorded Audio Player (2/1/2010)
MP3 CD (12/1/2009)
Compact Disc (12/1/2009)
Compact Disc (12/1/2009)
* Individual store prices may vary.
December 2009 Indie Next List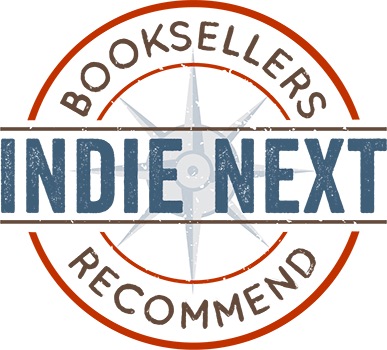 "Ha Jin never fails to amaze. His newest work, a collection of short stories, focuses on individuals who struggle to reconcile their cultural identities with their new and disparate surroundings. A Good Fall is at times tragic, at others humorous, yet persistently enchanting."
— Bridget Allison, Phoenix Books, Essex, VT
View the List
Description
In his first book of stories since The Bridegroom was published in 2000 ("Finely wrought . . . Every story here is cut like a stone."—Chicago Sun-Times), National Book Award–winning Ha Jin gives us a collection that delves into the experience of Chinese immigrants in America.
 
With the same profound attention to detail that is a hallmark of his previous acclaimed works of fiction, Ha Jin depicts here the full spectrum of immigrant life and the daily struggles—some minute, some grand—faced by these intriguing individuals.
 
A lonely composer takes comfort in the antics of his girlfriend's parakeet; young children decide to change their names so that they might sound more "American," unaware of how deeply this will hurt their grandparents; a Chinese professor of English attempts to defect with the help of a reluctant former student. All of Ha Jin's characters struggle in situations that stir within them a desire to remain attached to be loyal to their homeland and its traditions as they explore and avail themselves of the freedom that life in a new country offers.
 
In these stark, deeply moving, acutely insightful, and often strikingly humorous stories, we are reminded once again of the storytelling prowess of this superb writer.
About the Author
HA JIN left his native China in 1985 to attend Brandeis University. He is the author of five novels, three story collections, and three books of poetry. He has received the National Book Award, two PEN/Faulkner Awards, the PEN/Hemingway Award, the Asian American Literary Award, and the Flannery O'Connor Award for Short Fiction. Ha Jin lives in the Boston area and is a professor of English at Boston University.
Praise For A Good Fall: Stories…
"With startling clarity, Jin explores the challenges, loneliness and uplift associated with discovering one's place in America." –Publisher's Weekly

"His best work so far, this collection includes immortal stories of the immigrant experience, comparable to the best of Malamud and Singer."
–Kansas City Star, Top 100 Books
 
"Everyone in A Good Fall struggles with past and present, and Ha Jin requires dynamic change of them all…these understated clashes of culture reveal careful thematic design and provide an almost 360-degree view of this select human experience: The concerns of people everywhere trying to make a better life come alive, one deceptively simple story at a time." –Miami Herald
 
"Jin employs a simple, workmanlike style to match the lives of his characters. But instead of feeling flat-footed, his unvarnished prose adds a no-nonsense charm to the stories." –Chicago Sun-Times

"[Jin] is a master of the straightforward line; he makes the most of his spareness. As in Chekhov's late work, his writing (which is mostly stripped of adjectives and adverbs) covers a lot of ground quickly—no-frills sentences about Chinese immigrants who lead no-frills lives in New York" –The New Republic

 
"In short, the storyteller's art is richly on display here. Ha Jin has a singular talent for snaring a reader. His premises are gripping, his emotional bedrock hard and true…You might even call it: captivating." –The Washington Post
 
"His masterful storytelling persists - meticulous, droll, convincing, populated with memorable characters - not to mention the indelible portrait of an immigrant life he gives us. What is also consistent is his prowess to study and reveal, often with heartfelt humor, the compromised and damaged heart and soul, and the impact of time and history on ordinary people." –San Francisco Chronicle
 
"12 engrossing, visceral tales about the difficulties faced by Chinese immigrants in America…Jin's prose (and particularly his dialogue) is baldly direct, without flourishes but not without nuance." –Christian Science Monitor
 
"A collection of sublime moments…Perhaps Jin's point is that despite all the suffering and turmoil involved in living in America, the strong may triumph here after all. It's a message worth hearing these days." –Denver Post

"Marvelous...One of the most powerful novels of the year, a richly textured and quietly engrossing portrait of the artist as a Chinese immigrant."—Entertainment Weekly 

"Ha Jin's ear and eye for Chinese American life are acute, as is his sense of how one life can encompass a full spectrum of irony, desperation, and magic…The quest for freedom yields surprising and resonant complications in Ha Jin's sorrowful, funny, and bittersweet stories." –Booklist

"Jin again captures the smallest details to create uniquely resonating portraits of everyday people…" –Library Journal
 
"In A Good Fall, a lonely composer takes comfort in the antics of his girlfriend's parakeet; a Chinese professor attempts to defect with the help of a reluctant former student; and young children change their names to more American-sounding ones, unaware of how deeply this will hurt their grandparents. Also included are the rich imagery, attention to detail and wry humor that are Jin's stock in trade and that, when taken together, offer—as fellow writer Francine Prose has noted—'a compelling exploration of the . . . terrain that is the human heart.'"
–Fredericksburg Free Lance-Star
 
"The author, whose novel Waiting won the National Book Award in 1999, writes with warmth and humor about what it means to be a bewildered stranger in a strange land, no matter where one is born." –People Magazine
 
"This may be Ha Jin's best work yet, his stories often ascending to the mystical penumbra we expect of Singer, Malamud, or O'Connor." –The Huffington Post
 
"In this new collection of stories, former Emory University professor Ha Jin reflects on the life of Chinese immigrants in America, crafting each fleeting portrait with a spare precision and attention to detail uncanny for a relative newcomer to the English language." –Atlanta Magazine
 
"In his first story collection since 2000, Jin offers 12 visceral tales that read with the immediacy of videotaped interviews. Set in Queens, New York, they illuminate the difficulties faced by Chinese immigrants grappling with exploitative employers, demanding relatives, and the rub between American and Chinese attitudes towards family."
–Barnes and Noble Review, "The Best Short Story Collections of 2009"
 
"Jin tells every character's story with a mixture of compassion and humor, conveying the validity of his or her daily worries, but showing too that, as with all human complications, and no matter our cultural heritage, we are often our own worst enemies."—BookPage

"Has all the hallmarks of the works that arguably have made [Ha Jin] Boston's greatest living author." —Boston Magazine

"The essence of the short story [is] to tell the tale with as few words as possible but as many words as necessary . . . It is wonderful when done well. [Ha Jin does] very well indeed. . . . He shows how difficult it is for the Chinese to overcome the broad differences in language, lifestyle and beliefs they encounter here. Yet he also shows what keeps them coming and why they stay—economic opportunity and freedom." —The Advocate

"Not to be missed. . . . A beautifully written, elegant, subtle, and yet always precise collection. . . . A Good Fall shows the daily struggles of immigrant life, but ultimately the hopefulness that can come with starting over."
—Asian Review of Books

"Jin continues his skillful and deeply felt exploration of immigrant conflicts. . . . The collection as a whole celebrate[s] immigrant resilience: the courage to embrace calamity, hit the pavement and keep walking toward a brighter future." —The Los Angeles Times

"Quiet, careful, restrained prose—prose whose absence of flourish can, at times, make it all the more eloquent." –New York Times Book Review

"In these stark, deeply moving, acutely insightful, and often strikingly humorous stories, we are reminded once again of the storytelling prowess of this superb writer."
–freshfiction.com

"Jin is a master of the straightforward line; he makes the most of his spareness…Jin's forte is to begin with a cliché of 'the immigrant experience' and then, with a light touch, to upend it, or stretch it to the breaking point, or chuckle over it, or recover the sweetness in it." –The New America
Coverage from NPR
or
Not Currently Available for Direct Purchase