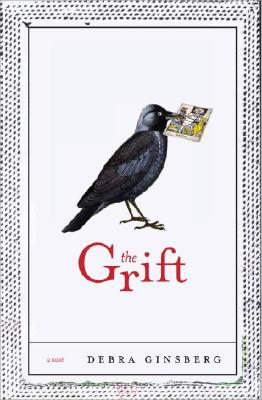 The Grift (Hardcover)
Crown, 9780307382726, 352pp.
Publication Date: August 12, 2008
* Individual store prices may vary.
or
Not Currently Available for Direct Purchase
August 2008 Indie Next List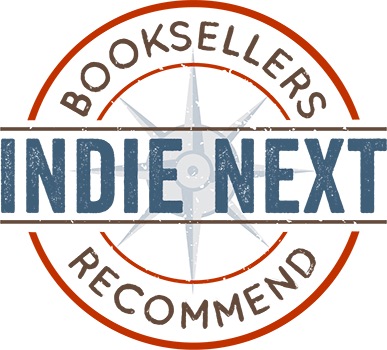 "Marina's drug-addicted mother used her to tell fortunes. Once she is free of her mother's controlling hand, Marina continues to make a living by telling people what they want or need to hear. But, gradually, the intertwined lives of her clients turn dark with lies and deceit as Marina begins to see things that her clients do not want to hear."
— Jessilynn Krebs, McLean & Eakin Booksellers, Petoskey, MI
View the List
Description
What happens when a pseudo psychic suddenly gets the real gift?

Marina Marks has been on the grift as a psychic since she was a child, forced into the business by a junkie mother who was always desperate for her next fix—and willing to use her solemn dark-haired daughter to peddle an extra buck. As an adult, Marina has earned a handsome living preying on the dreams and fears of her clients. She doesn't believe there is such a thing as psychic ability, but she does believe in intuition. Her gift is the ability to gain the trust of her clients and subtly raise her fees as they become more attached to her and her readings.

But when Marina moves her "intuitive counseling" business out of muggy, cloying Florida to the milder environs of southern California, her past follows her. As she takes on new clients—a trophy wife desperate to bear a child, a gay man involved with a closeted psychiatrist, and a philandering businessman who's smitten with her—a former client resurfaces in an eerie way. Suddenly, Marina is in love for the first time, but it is a romance whose roots lie deep in her past and threaten her efforts to reinvent herself.

As Marina's life gets more and more entangled with those of her clients, she makes a startling discovery: she suddenly has the actual ability to see the future. After predicting a murder exactly as it happens, she becomes the sole suspect. Now she's the desperate one—desperate to clear her name and to discover the meaning behind her visions.
About the Author
DEBRA GINSBERG is the author of the novel "Blind Submission," as well as three memoirs: "Waiting, Raising Blaze," and "About My Sisters." She lives in San Diego.
Praise For The Grift…
"The Grift is a gift with no strings attached…a satisfyingly voyeuristic vision of a mysterious stranger's supernaturally charged fortunes."
—The New York Times

"[A] clever thriller . . . Ginsberg has a way with offbeat characters."
—New York Times Book Review

"Ginsberg smoothly sketches captivatingly flawed characters."
—Entertainment Weekly

"Debra Ginsberg's compelling second novel…isn't so much a mystery as a story about a woman forced to take a hard look at herself and find the courage to change."
—The Boston Globe

"The Grift mixes mystery and romance...[and] is embellished with a host of lively misfits, a serial philanderer, a spoiled rich woman hoping to get pregnant and a gay man in unrequited love."
—The Chicago Sun-Times

"Usually when Marina Marks, who's made a career of faking psychic powers, looks into the future, all she can see is cash. But then she starts receiving eerily accurate visions in this rollicking novel of twists and turns. We predict you'll love it!"
—Redbook

"A rollicking novel, full of lies and uncontrollable fictions."
—The Los Angeles Times

"[A] pleasantly chilling, end-of-summer read."
—New York Daily News

"Memoirist and novelist Ginsberg mixes supernatural and film noir elements in this mystery about a woman whose living as a psychic falls apart when her psychic powers become too real .... Marina is a richly drawn, deeply involving heroine ...."
—Kirkus

"Ginsberg's second novel is an entertaining whodunit and an invigorating tale about a damaged young storefront psychic who learns how to live truthfully….Ginsberg thoroughly exploits her clever premise, and Marina's handling of her troubles–romantic, professional, mystical–ring true through to the redemptive end."
—Publisher's Weekly

"Ginsberg…has created an interesting cast of characters to explore a world that is embraced by some and viewed by many with deep skepticism. The story flows along, and readers looking for a different twist on the psychological novel will enjoy the trip."
—Library Journal

"The Grift is a gift—a fresh voice and story, with a winning heroine. Another triumph for Debra Ginsberg,
who clearly has many gifts of her own."
—Laura Lippman, author of What the Dead Know and Another Thing to Fall

"Debra Ginsberg has done it again in this compulsively readable, suspenseful, and very this-worldly tale
of a psychic and her desperate clientele."
—Janet Fitch, author of Paint it Black and White Oleander


Praise for Blind Submission

"Spawns insurmountable joy . . . A cleverly told, genre-bending tale that combines intrigue, romance,
a touch of mystery and strong female characters."
—USA Today

"A hilarious insider's look . . . Makes for a clever mystery as Ginsberg adroitly amps up the suspense."
—New York Times Book Review

"The pleasure comes in waves . . . If you're a book person, give yourself a treat and take a look at Blind Submission."
—Carolyn See, Washington Post
Advertisement