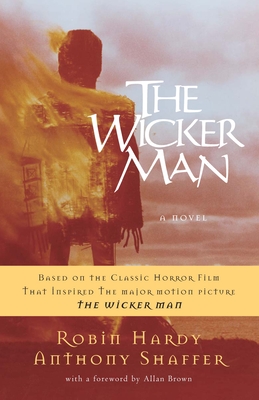 The Wicker Man (Paperback)
Crown Publishing Group (NY), 9780307382764, 304pp.
Publication Date: September 26, 2006
Description
First published in 1978, five years after the release of the classic horror film from which it is adapted, The Wicker Man is a gripping horror classic. It is the tale of Highlands policeman, Police Sergeant Neil Howie, on the trail of a missing girl being lured to the remote Scottish island of Summerisle. As May Day approaches, strange, shamanistic and erotic events erupt around him. Initially he is convinced that the girl has been abducted for human sacrifice - only to find that he may be the revellers' quarry...
About the Author
Robin Hardy was a British Film Director. The Wicker Man was his first film and remains his best-known work. He is also the director of The Fantasist, Forbidden Sun, and The Wicker Tree. Robin Hardy passed away in 2016. Anthony Shaffer was a UK-based screenwriter well-known for such successful thrillers as Sleuth and Alfred Hitchcock's Frenzy, in addition to this screenplay and novelization. He died of a heart attack on November 6th, 2001, while at his home in London.
Advertisement