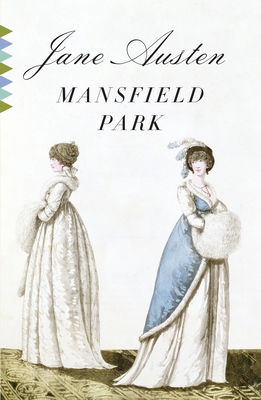 Mansfield Park (Paperback)
Vintage Books USA, 9780307386885, 488pp.
Publication Date: September 4, 2007
Description
Mansfield Park encompasses not only Jane Austen's great comedic gifts and her genius as a historian of the human animal, but her personal credo as well--her faith in a social order that combats chaos through civil grace, decency, and wit. At the novel's center is Fanny Price, the classic "poor cousin," brought as a child to Mansfield Park by the rich Sir Thomas Bertram and his wife as an act of charity. Over time, Fanny comes to demonstrate forcibly those virtues Austen most admired: modesty, firm principles, and a loving heart. As Fanny watches her cousins Maria and Julia cast aside their scruples in dangerous flirtations (and worse), and as she herself resolutely resists the advantages of marriage to the fascinating but morally unsteady Henry Crawford, her seeming austerity grows in appeal and makes clear to us why she was Austen's own favorite among her heroines.
About the Author
Jane Austen (1775--1817) was born in Hampshire, England, where she spent most of her life. Though she received little recognition in her lifetime, she came to be regarded as one of the great masters of the English novel.
Praise For Mansfield Park…
"Never did any novelist make more use of an impeccable sense of human values."
--Virginia Woolf
Advertisement