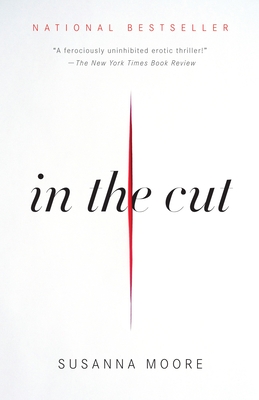 In the Cut (Paperback)
Vintage Books USA, 9780307387196, 179pp.
Publication Date: August 14, 2007
Description
Frannie Thorstin is a divorced English professor, living in a two room New York apartment. She spends much of her time alone, working on a book about dialects and idiomatic language. One evening at a bar, Frannie stumbles upon a man and a woman engaged in a sexual act. A week later a detective shows up at her door. The woman's body has been discovered in the park across the street. What follows is a chilling tale of lust and murder as Frannie finds herself drawn to the detective. In the Cut""is a masterpiece of literary suspense and sexual exploration.
About the Author
Susanna Moore is the author of the novels "The Big Girls," "One Last Look," "In the Cut," "Sleeping Beauties," "The Whiteness of Bones," "My Old Sweetheart," and a book of nonfiction, "I Myself Have Seen It." She lives in New York City.
Praise For In the Cut…
"A ferociously uninhibited erotic thriller!" —The New York Times Book Review"An erotic thriller capable of inducing nightmares and guaranteed to shock even hard boiled readers. . . . Susanna Moore is a master." —The Miami Herald"Taps into the deep well of female obsession. . . . Builds an atmosphere of thick sexual tension, and arranges for its explosive release." —The New Yorker"A remarkable novel that is erotic, intelligent, and daring." —Vanity Fair"Brilliant. . . . A story that goes deliberately too far . . . climaxing in one of the most authentically shocking endings in recent fiction." —San Francisco Chronicle
Advertisement