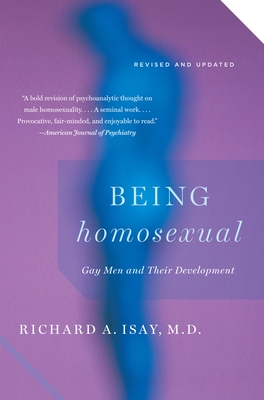 Being Homosexual: Gay Men and Their Development (Paperback)
Gay Men and Their Development
Vintage, 9780307389572, 158pp.
Publication Date: May 5, 2009
Description
Richard Isay was the first person to challenge the homophobia of the psychoanalytic community and prove, through his own story and those of his patients, that homosexuality is an innate characteristic rather than a learned pathology. Now revised and updated for the 21st-century, the groundbreaking Being Homosexual carries the reader through the main developmental stages in the gay male's life cycle from the initial awareness of same-sex impulses to coming out, forming friendships with other gay men, and a mature integration of one's sexual identity. An invaluable resource for gay men, Being Homosexual is a compassionate and powerful work.
About the Author
Dr. Richard Isay is a professor of psychiatry at Weill Cornell Medical College and the Payne Whitney Psychiatric Clinic and a faculty member of the Columbia University Center for Psychoanalytic Training and Research. He was instrumental in getting the American Psychoanalytic Association to adopt a non-discrimination policy for the training of candidates.
Praise For Being Homosexual: Gay Men and Their Development…
"A bold revision of psychoanalytic thought on male homosexuality. . . . A seminal work. . . . Provocative, fair-minded, and enjoyable to read." —American Journal of Psychiatry "Worth studying for both its accomplishments and its reminder that understanding gay male behavior requires first an acceptance of that behavior." —Gay Community News"[A] daring and landmark book. . . . Gives the power of psychoanalysis back to gays and shows through theory and case examples how gays can use psychoanalysis to grow, be enriched by love, and reach their true potential." —The Advocate "Interesting, innovative, and useful to those . . . in clinical practice." —The Harvard Gay & Lesbian Review
Advertisement