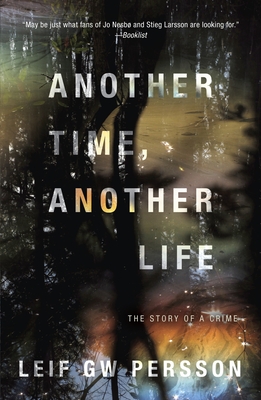 Another Time, Another Life: The Story of a Crime (Paperback)
The Story of a Crime
Vintage Books, 9780307390219, 404pp.
Publication Date: October 2, 2012
Description
Stockholm, 1975: Six young people take the entire staff of the West German embassy hostage. The long siege ends with the deaths of two hostages and the wounding of several others. Jump to 1989: When a Swedish civil servant is murdered, the two leading detectives on the case find their investigation hastily shelved by a corrupt senior investigator. Ten years later: Lars Johansson, having just joined the Swedish Security Police, decides to tie up a few loose ends left behind by his predecessor: specifically, two files on Swedes who had allegedly collaborated on the 1975 takeover of the West German embassy, one of whom turned out to be the murder victim in 1989. Johansson reopens the investigation and follows the leads--right up to the doorstep of Sweden's newly minted minister of justice.
About the Author
Leif GW Persson has chronicled the political and social development of modern Swedish society in his awardwinning novels for more than three decades. Persson has served as an adviser to the Swedish Ministry of Justice and is Sweden's most renowned psychological profiler. He is a professor at Sweden's National Police Board and is considered the country's foremost expert on crime. He lives in Stockholm.
Praise For Another Time, Another Life: The Story of a Crime…
 "May be just what fans of Jo Nesbo and Stieg Larsson are looking for." 
—Booklist 

"A dark, politically charged thriller . . . Red herrings—perhaps better, Red Brigades Herrings—ensue, as Persson unfolds a carefully plotted story . . . A practiced, Larsson-worthy procedural."
—Kirkus
 
"Exceptional . . . Persson writes with a sure hand and sharp insight. His detectives are human, interesting, and fallible . . . Another winner from Persson. If anything, it's even better than the first book. Fans of Scandinavian crime fiction will eat it up."
—Library Journal
 
"While the documentary-style narrative is a bit of a departure from what Scandinavian crime fans have come to expect, it works quite well here (better than in Between Summer's Longing and Winter's End). In fact, this may be just what fans of Jo Nesbo and Stieg Larsson are looking for."
—Booklist (starred review)

"An astonishing novel. Once again, Persson has written a masterpiece of a crime novel. Spectacular and thrilling, arrogant and titillating, entertaining and well written."
—Västerviks-Tidningen
 
"A whopper of a thriller."
—Jyllands-Posten
 
"A masterly political thriller that plays in a league of its own."
—Aftonbladet
Advertisement