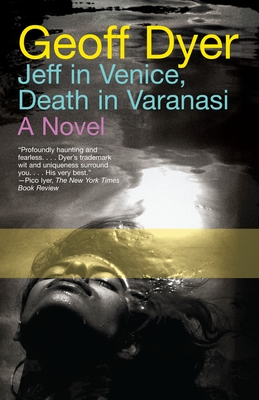 Jeff in Venice, Death in Varanasi (Paperback)
Vintage, 9780307390301, 304pp.
Publication Date: April 6, 2010
Other Editions of This Title:
Compact Disc (6/25/2005)
Hardcover (4/7/2009)
Paperback (3/5/2015)
Pre-Recorded Audio Player (10/1/2010)
MP3 CD (6/25/2005)
Compact Disc (6/25/2005)
Audio Cassette (8/1/2010)
* Individual store prices may vary.
May 2009 Indie Next List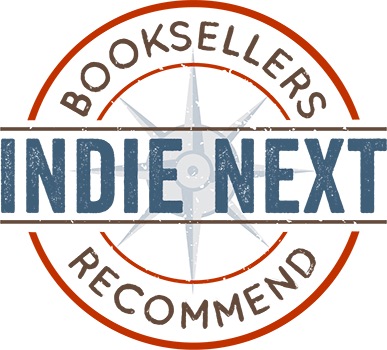 "The Jeff in Venice is a British journalist (his last name is Atman, which means 'self' or 'soul' in Sanskrit) living an empty, sad life. During a trip to Italy, he meets an American named Laura, and, for a few days, their meeting creates a fire in him he hasn't felt in years. Months later, when he receives an assignment in Varanasi, India, he begins to slowly lose himself in this magical town. This is a story of a man finding himself, losing himself, and, then, finding himself again in that loss. It's achingly sad in places, surprisingly funny at times, and overwhelming beautiful in the end."
— susan weis, Breathe Books, Baltimore, MD
View the List
Description
A New York Times Notable Book

A Best Book of the Year: The Economist, The New Yorker, San Francisco Chronicle, Slate.com, and Time

In Venice, at the Biennale, a jaded, bellini-swigging journalist named Jeff Atman meets a beautiful woman and they embark on a passionate affair.

In Varanasi, an unnamed journalist (who may or may not be Jeff) joins thousands of pilgrims on the banks of the holy Ganges. He intends to stay for a few days but ends up remaining for months. 

Their journey—as only the irrepressibly entertaining Geoff Dyer could conjure—makes for an uproarious, fiendishly inventive novel of Italy and India, longing and lust, and the prospect of neurotic enlightenment.
About the Author
Geoff Dyer is the author of three novels, a critical study of John Berger, and five genre-defying books, including But Beautiful, which was awarded the Somerset Maugham Prize, and Out of Sheer Rage, which was a National Book Critics Circle finalist. He lives in London.
Praise For Jeff in Venice, Death in Varanasi…
"Profoundly haunting and fearless. . . . Dyer at his best."
—Pico Iyer, The New York Times Book Review

"An original, affecting, and unexpected book. . . . [Full of] wonderful observations, pungent and funny."
—James Wood, The New Yorker

"Madly compelling. . . . A virtuosic melding of style and repertoire that come together as a sort of yogic 'one.'"
—The Boston Globe
 
 "Intoxicating. . . . A roller-coaster ride through the peaks and depths of sensual and spiritual abandonment-as-fulfillment."
—National Geographic Traveler

"Dyer is very funny. . . a post-modern Kingsley Amis."
—Zadie Smith, author of White Teeth

"A comic sexual-spiritual odyssey. . . . Dyer's prose is muscular, sometimes lighthearted and ribald."
—St. Louis Post-Dispatch
 
"Astonishingly original. . . . An unforgettable book."
—The Oregonian
 
"Geoff Dyer is one of my favorite of all contemporary writers. . . . Jeff in Venice [is] a sad, funny, lyrical, furious story of an ordinary man's momentary redemption and decline."
—Alain de Botton, author of How Proust Can Change Your Life
 
"Deft and daring. . . . A perceptive, engaging travelogue."
— The Philadelphia Inquirer
 
"Detailed and engaging. . . . Quite the mind game. . . . In Dyer's enigmatic novel, every reader will have to discover his or her own answers."
—San Francisco Chronicle
 
"Brilliant. . . . Dyer doesn't reference Thomas Mann's Death in Venice for nothing: Jeff in Venice picks up Mann's themes of yearning for beauty and lost youth, but also Mann's deadly seriousness of artistic purpose. . . . [Dyer's] art is one of languid, suspended watching, lulling the reader into a morbid [Henry] Jamesian arousal."
—New York Observer
 
"A raucous delight. Jeff in Venice, Death in Varanasi is truly surprising—very funny, full of nerve, gutsy and delicious. Venice will never be the same again!"
—Michael Ondaatje, author of The English Patient
 
"Dyer looks to the West and the East in [this] imaginative examination of self and romance."
—New York Post
 
"Jeff in Venice, Death in Varanasi is serious fiction; learned travelogue; funny, arch and sad; a cynic's ascent into redemptive love and a stoner's descent into 'Gone-Native' madness. It drips with Geoff Dyer's derelict luminosity."
—David Mitchell, author of Cloud Atlas
 
"Musical and wildly intelligent. . . . [Dyer] has outdone himself, offering two narratives that play off one another to create an entirely new set of possibilities—a third story—in the reader's mind. . . . It grips you in unexpected ways."
—Time Out New York
 
 "A coy curmudgeon, a sly cosmopole, Casanova on a lark, Turner on a binge, a swami whami and arm-twister—Geoff Dyer is the Mann!"
—Lawrence Weschler, author of Mr. Wilson's Cabinet of Wonder

"Beautifully crafted. . . . A career-best performance."
—The Sunday Telegraph (London)
 
"Smart, provocative, often very funny, but ultimately deeply sobering, Jeff in Venice, Death in Varanasi is a contender for the most original, and the cleverest, novel of the year."
—The Daily Telegraph (London)
 
"Jeff in Venice, Death in Varanasi is the hysterically funny, hesitantly mystical and gleeful adventure of one major superhero soul—Atman. I have never read anything like it and though no doubt others will go on writing novels as before, the earth has definitely shifted beneath my feet."
—Deborah Baker, author of A Blue Hand

"As always with Dyer, his writing is illuminating, surprising and totally original."
—Daily Mail (London)
 
"Riveting. I love this book. Moments of wit, humanity, and intelligence are to be found on every page here. Dyer can write as beautifully as Lawrence and Proust. I don't ever want to be without his brilliant mind to turn to."
—Nadeem Aslam, author of The Wasted Vigil
 
"Dyer is a witty and concise observer of landscapes: social, geographical and emotional. . . . [His] eccentric charm and barbed perceptiveness will hook you to the end."
—The Times (London)
 
"A wonderfully entertaining book. . . . A prodigious display of virtuosity. . . . Dazzling and peculiar."
—The Sunday Times (London)
 
 "Dyer is the most companionable writer at work today and he gives us an extremely involving guided tour of two cities and a man's disintegrating self (or, as the Hindus call it, the "atman")."
—Edmund White, author of A Boy's Own Story
 
"Delivered with laconic wit and an evocative sense of place, Dyer's effortlessly readable prose is shot through with psychological insight, truth and an eye for travelogue detail."
—Metro (London)
 
"Funny and insightful. . . . An amusing and intelligent exploration of some of life's big questions."
—The Observer (London)
 
"Geoff Dyer is a True Original—one of those rare voices in contemporary literature that never ceases to surprise, disturb and delight. A must read for our confused and perplexing times."
—William Boyd, author of Nat Tate: An American Artist, 1928-1960

"Dyer's smart and exactingly detailed [novel] would serve as a welcome travelling companion to the Mediterranean or the Ganges."
—The Toronto Star