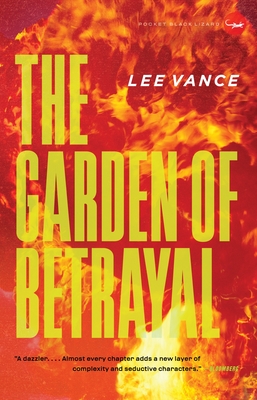 The Garden of Betrayal (Paperback)
Vintage Books, 9780307390356, 338pp.
Publication Date: June 28, 2011
* Individual store prices may vary.
or
Not Currently Available for Direct Purchase
Description
In the seven years since his son, Kyle, disappeared off the streets of Manhattan, Mark Wallace has been slowly rebuilding his career as an energy market analyst and struggling to keep his family intact. But things are about to take a dangerous turn. After a terrorist attack on a Russian oil pipeline, a colleague slips Mark classified information about Saudi oil fields, then suddenly turns up dead. With his family still reeling from Kyle's disappearance, Mark takes it upon himself to learn how these seemingly disparate pieces all fit together. In a remarkable high-wire balancing act, Lee Vance has combined the intrigue of finance, the cutthroat world of energy politics, and the emotional pull of a family in crisis into a powerful, gripping thriller.
About the Author
Lee Vance is a graduate of Harvard Business School and a retired general partner of Goldman Sachs Group. He lives in New York City with his wife and three children.
Praise For The Garden of Betrayal…
"A dazzler. . . . Almost every chapter adds a new layer of complexity and seductive characters."
—Bloomberg

"Pure thriller, with enough personal, political, and financial intrigue to make the stoutest heart race. . . . [Vance] is able to convey the slimy, shadowy world of the energy industry with impressive talent, transporting the reader into the underbelly of society with ease. . . . A timely and engrossing read."
—The Daily Beast
 
"Engrossing. . . . Thought-provoking entertainment."
—The Economist

"Vance follows the success of his first book... with another engrossing financial thriller... [He] is adept at inserting complex information without slowing the pace of the action or disrupting ongoing suspense."
—Publishers Weekly

"A skillfully crafted, highly intelligent, page-turning thriller, even better than Vance's fine debut. . . . Filled with arresting characters . . . the tension mounts relentlessly."
—Booklist (starred)

"The cast of supporting characters is complex and well-drawn, and the tension is palpable throughout. Vance's debut thriller . . . was a tour-de-force, and The Garden of Betrayal will certainly cement his fast-growing reputation."
—BookPage
Advertisement