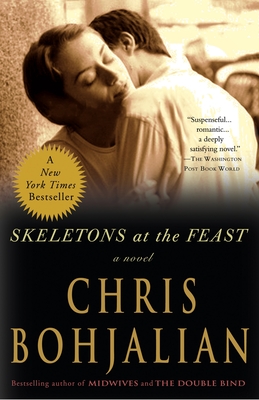 Skeletons at the Feast (Paperback)
Broadway Books, 9780307394965, 379pp.
Publication Date: February 10, 2009
* Individual store prices may vary.
Spring/Summer '09 Reading Group List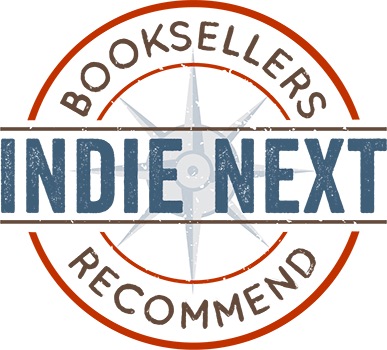 "Set in the closing months of World War II, Skeletons at the Feast is a tale of romance, of a desperate last roll of the dice, of a quest for revenge, and a battle for survival. Gripping, illuminating, and, doubtlessly, controversial, the novel considers the question of collective guilt for the Holocaust and vividly illustrates the human costs of war."
— Rich Rennicks, Malaprop's Bookstore/Cafe, Asheville, NC
View the List
Description
A masterful love story set against a backdrop of epic history and unforgettable courage In the waning months of World War II, a small group of people begin the longest journey of their lives. At the center is eighteen-year-old Anna, the daughter of Prussian aristocrats, and her first love, a twenty-year-old Scottish prisoner of war named Callum. With his boyish good looks and his dedication to her family, he has captured Anna's heart. But he is the enemy, and their love must remain a closely guarded secret. Only Manfred, a twenty-six-year-old Wehrmacht corporal, knows the truth. And Manfred, who is not what he seems to be, is reluctantly taken with Anna, just as she finds herself drawn uncomfortably to him. As these unlikely allies work their way west, their flight will test both Anna's and Callum's love, as well as their friendship with Manfred-and will forever bind the young trio together. Includes special bonus material: Chris Bohjalian responds to questions from book groups and readers.
About the Author
CHRIS BOHJALIAN is the critically acclaimed author of eleven novels, including Midwives (an Oprah's Book Club Selection and a Publishers Weekly Best Book), Before You Know Kindness, and the 2007 blockbuster The Double Bind.
Praise For Skeletons at the Feast…
"The perfect novel for a book club. . .this book sucked me right in. It's vivid and heart-wrenching."
—John Searles, The Today Show

"Reading Bohjalian's descriptions of terror and tragedy on the road has just as much impact as seeing newsreels from the end of World War II....While creating suspense, Bohjalian agilely balances the moral ambiguities of war....Right and wrong shift depending on the situation. Ignorance is tolerated and murder is justified. But Bohjalian does posit that one absolute exists: No one wins at war."
—Dennis Moore, USA Today

"Harrowing. . .ingenious. . .compelling. . .Judging who's right or wrong is difficult in Skeletons at the Feast, and one senses that's just the way Bohjalian wants it. . .A tightly woven, moving story for anyone who thinks there's nothing left to learn, or feel, about the Second World War. That Bohjalian can extract greater truths about faith, hope and compassion from something as mundane as a diary is testament not only to his skill as a writer but also to the enduring ability of well-written war fiction to stir our deepest emotions."
—Paula L. Woods, The Los Angeles Times

"Harrowing. . .Bohjalian spins a suspenseful tale in which the plot triumphs over any single sorrow. . .[His] sense of character and place, his skillful plotting and his clear grasp of this confusing period of history make for a deeply satisfying novel, one that asks readers to consider, and reconsider, how they would rise to the challenge of terrible deprivation and agonizing moral choices."
-- Margot Livesey, The Washington Post Book World

"A poignant account of the conflict's last year. . .Harrowing. . .In creating the Emmerichs and their relationship to Uri, Bohjalian has given us something new and disturbing. He has also created a wonderful character in the protected child, Theo, whose gradual understanding of what is happening to them is moving and real. . .Bohjalian has given us an important addition to the story of World War II, and, not at all incidentally, may expand the vision of those who may have avoided 'Holocaust literature' in the past."
—Roberta Silman, The Boston Globe

"Rich in character and gorgeous writing."
—Jodi Picoult, Real Simple

"Bohjalian has shown a prodigious gift for exploring how people are transformed."
—Entertainment Weekly

"Chris Bohjalian has done it again! His latest novel, Skeletons at the Feast ... is more than well worth the read ... Along this journey we not only see the horrors of the war unfold, we see the individuals evolve."
—The Valley Voice

"A bittersweet story of romance, war and death, inspired in part by a real diary. . .Strongly dramatic and full of the heartbreaking horror of war, this novel is Bohjalian at his imaginative best."
—Carole Godlberg, The Hartford Courant

"Skeletons at the Feast is a prime example of a well-written historical fiction. Readers will feel the despair experienced by the characters but will be able to find the bit of hope that keeps them moving forward. Bohjalian provides a vivid and well-researched look at the horrors experienced by the characters and presents a more personal account of anguish caused by the events of World War II."
—Courtney Holschuh, The Huntington, W.V. Herald-Dispatch

"Intense and fascinating. . .Bohjalian masterfully presents the desperation of troops who realize their cause is doomed.. . .He successfully captures the humanity of one of the 20th century's most horrendous tragedies."
—The Rocky Mountain News

"This story mixes the nail-biting brutality of 'The Kite Runner' with the emotional intimacy of Anne Frank's diary."
—Austin American-Statesman

"An extraordinary historical novel based on the exodus of Germans in eastern Germany escaping the Soviet Army's advance in the waning days of World War II. . . A sense of justice pervades all of [Bohjalian's'] books. He demands that we act humanely toward one another and understand and respect others' beliefs and values. . .Skeletons at the Feast is not a screed on good vs.evil, but it does inspire thought on man's inhumanity to man, and, conversely, how individuals overcome adversity with acts of kindness, civility and integrity."
—The Ft. Lauderdale Sun-Sentinel

"Riveting. . .an unforgettable finale. . .Chris Bohjalian handles the context of this story effortlessly and has created characters so engaging that any reader will find themselves connecting with these very real people.. . .I hail Bohjalian's new novel and its fearless account of one of the greatest tragedies of the 20th century."
—Ray Palen, Bookreporter

"This is the perfect novel for a book club because there's so much to discuss. It's vivid and heart-wrenching."
—John Searles, Cosmopolitan, on The Today Show, "Top 10 Summer Reads"

"Nail-biting, heart-ripping. . .The reader of Skeletons at the Feast is quietly checkmated by Bohjalian into a radical compassion we've heard somewhere before: Love Thy Enemy . . . I loved this unforgettable novel."
—Tom Paine, The Burlington Free Press

"A lush romance, reflecting resilience in the face of nearly certain tragedy....a trenchant epic that is both agonizing and enriching."
—AirTran Magazine

"A fictional tale of love, violence and redemption. . . Bohjalian deftly moves from the journey to the back stories of each character, fleshing out their histories and making their choices more poignant as their friendship and interdependence develop. Who will live and who will die? The author keeps up the suspense until the last page, with a surprise twist at the end."
—Capital Living Magazine

"Powerful . . . Skeletons at the Feast positively resonates with authenticity. I've read several accounts of that small part of World War II, but it took this novel to bring home to me, most clearly and vividly, the dreadful ordeal these people endured...[The Holocaust's] evils are more palpable when its victims come to life-and, in so many cases, death-in the pages of a well-crafted novel. Bohjalian allows the reader to know them and identify with them in a way that no photographs or program on the History Channel can match."
—A.C. Hutchinson, The Times-Argus

"Chris Bohjalian has written his finest novel to date, set against the brutal, waning days of World War Two in Eastern Germany....Skeletons at the Feast is Bohjalian's masterpiece. The power of the narrative will stay with the reader long after it is put down. Inspired by an actual World War II diary the author read, it will stand as one of the best novels ever written about one of the most brutal periods in history."
—Marvin Minkler, The North Star Monthly

"A deeply moving and engrossing novel. . .Bohjalian has created a microcosm of that devastating winter of 1945. . . he makes us care deeply for his characters. His terse, dry prose renders the most appalling atrocities in an almost stoic manner, doubling the emotional impact."
—The St. Louis Post-Dispatch

"Immensely readable...Bohjalian takes a fresh perspective and details the brutal realities of World War II in a novel that for once does not focus entirely on the Allies. Recommended for fiction collections."
—Library Journal

"Careful research and an unflinching eye. . . Bohjalian's well-chosen descriptions capture the anguish of a tragic era and the dehumanizing desolation wrought by war."
—Publisher's Weekly

"Bohjalian is especially good at conveying the surreal 'beauty,' the misshapen lyricism, of the war-torn landscape: 'Even the stone church had collapsed upon itself…the once imposing pipes of the organ reshaped by heat and flame into giant copper-colored mushrooms.' From harrowing to inspiring."
—Kirkus Reviews

"Bohjalian demonstrates an intricate historical knowledge and impressively illustrates the stark horrors of the time. . .A compelling read with its mix of history, romance and portrayals of strength in the midst of severe adversity: War really is hell, the book says, but the human spirit is ultimately salvageable."
—Rebecca Stropoli, Bookpage

More Praise for Chris Bohjalian

"The Double Bind is the sort of book you want to read in one sitting, and it packs a twist at the end that will leave you speechless."
—Jodi Picoult

"Bohjalian is a master of literary suspense. . . . [His] are the sorts of books people stay awake all night to finish."
—Washington Post Book World

"Few writers can manipulate a plot with Bohjalian's grace and power."
—New York Times Book Review

"Bohjalian [is] America's answer to Joanna Trollope."
—Kirkus Reviews

"Bohjalian beautifully captures those dizzying moments that follow a tragedy, when disbelief and horror give way to an attempt to understand what has happened . . . authentic . . . haunting. . . . In Before You Know Kindness, our eyes are opened to the possibility of redemption, even in these careless times."
—San Francisco Chronicle

"Bohjalian proves once again that he is a master novelist."
—Boston Globe

"The Double Bind is simply one of the best written, most compelling, artfully woven novels to grace bookshelves in years. Immediately after the spellbinding surprise ending, readers will want to begin again at the first page. It's THAT good."
—Associated Press

"Superbly crafted and astonishingly powerful . . . Midwives will thrill readers who cherish their worn copies of To Kill a Mockingbird."
—People

"Chris Bohjalian's many fans will be glad to know he's back on the high wire, expertly balancing topical issues with the more timeless concerns of the human heart. Before You Know Kindness is smart, first-rate storytelling."
—Richard Russo