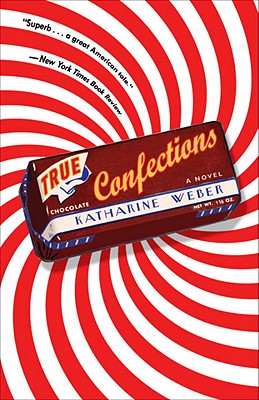 True Confections
Hardcover

* Individual store prices may vary.
Other Editions of This Title:
Paperback (12/7/2010)
January 2010 Indie Next List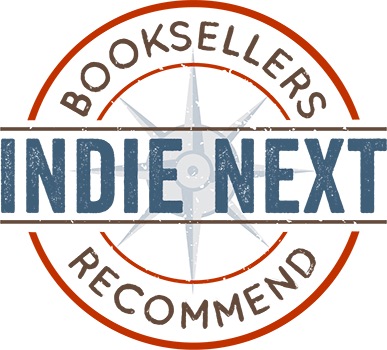 "Alice Tatnall Ziplinsky is not the easiest person to like, but she cares a great deal about her family and especially the family business, which is candy making. Written as an affidavit, this is the story of one complicated family, two fires, and a whole lot of sugar. The pages of True Confections will begin to turn themselves as the reader puzzles over what's the truth and what's just Alice."
— Jackie Blem, Tattered Cover Bookstore, Denver, CO
View the List
Description
Take chocolate candy, add a family business at war with itself, and stir with an outsider's perspective. This is the recipe for True Confections, the irresistible new novel by Katharine Weber, a writer whose work has won accolades from Iris Murdoch, Madeleine L'Engle, Wally Lamb, and Kate Atkinson, to name a few.
 
Alice Tatnall Ziplinsky's marriage into the Ziplinsky family has not been unanimously celebrated. Her greatest ambition is to belong, to feel truly entitled to the heritage she has tried so hard to earn. Which is why Zip's Candies is much more to her than just a candy factory, where she has worked for most of her life. In True Confections, Alice has her reasons for telling the multigenerational saga of the family-owned-and-operated candy company, now in crisis.
 
Nobody is more devoted than Alice to delving into the truth of Zip's history, starting with the rags-to-riches story of how Hungarian immigrant Eli Czaplinsky developed his famous candy lines, and how each of his candies, from Little Sammies to Mumbo Jumbos, was inspired by an element in a stolen library copy of Little Black Sambo, from which he taught himself English. Within Alice's vivid and persuasive account (is her unreliability a tactic or a condition?) are the stories of a runaway slave from the cacao plantations of Côte d'Ivoire and the Third Reich's failed plan to establish a colony on Madagascar for European Jews.
 
Richly informed, deeply moving, and spiked with Weber's trademark wit, True Confections is, at its heart, a timeless and universal story of love, betrayal, and chocolate.
Praise For True Confections…
Indiebound Indie Next Notable Selection, January 2010

"Ms. Weber has studded her narrative with tasty facts about the history of the candy business in America."
—Amy Virshup, New York Times

"TRUE CONFECTIONS is her most delectable novel yet, a book that interweaves a history of candy, chocolate in particular, with a sweeping story of America's immigrants, race relations and religion from before World War II to the present day...True Confections has plenty to digest. The last line is delicious.
—Diana Wagman, Los Angeles Times

"With her fifth novel, TRUE CONFECTIONS, Katharine Weber has concocted a sly and playful book...True Confections is a hoot, but a hoot with an edge.
—Karen Long, Cleveland Plain Dealer

"[A] succulently inventive fifth novel...Weber skillfully weaves fact and fiction...A novel should give us "that unique blend of sweetness and pleasure and something else, a deep note of something rich and exotic and familiar" that a bite of good chocolate does. True Confections certainly delivers that delectability.
—Lisa Zeidner, Washington Post Book World

"In Katharine Weber's tricky, treat-filled new novel, set in a fictitious candy factory in real New Haven, what you get is more than you might expect…it's delicious and written with wit and energy."
—Hartford Courant

"Weber unleashes a wacky comic sensibility….Filled with candy lore, impassioned critiques of chocolate, and Alice's one-of-a-kind takes on marriage and family, this is sweet reading for fans of the offbeat."
—Booklist

"TRUE CONFECTIONS is as slyly ambitious as it is funny, tackling themes such as greed, intergenerational strife, betrayal, and the decline of the small manufacturer... It's a real treat."
—Historical Novels Review

"Brilliant . . . In an age characterized by artificial sweeteners and cheap fillers, Katharine Weber's book feels like a gift—a novel filled with characters so real they come off the page and into your life."
—Rich Cohen, author of Sweet and Low
 
"Delicious, stuffed with humor and brimming with greed and goodness. Weber adroitly evokes a real candy factory, with all its aromas and intrigue, providing the perfect setting for the Ziplinskys to chase their dreams. True Confections is good enough to eat! Better yet, savor one of the best novels of the year!"
—Susan Karl, president and CEO, Annabelle Candy Company

Praise for TRIANGLE
"A thing of beauty . . . a structurally dazzling novel whose formal acrobatics have a purpose beyond their own cleverness. That is, to make readers feel anew the tragedy of the Triangle fire."
—Maureen Corrigan, NPR's Fresh Air
 
"Katharine Weber's crackerjack historical mystery may be the most effective 9/11 novel yet written— and it isn't even about 9/11."
—Entertainment Weekly

Praise for THE LITTLE WOMEN
"Stops being droll only to be funny and almost never stops being exceedingly smart."
—Richard Eder, New York Times

Praise for THE MUSIC LESSON
"Likely to haunt you when you're done with it . . . A wonderful book."
—Washington Post Book World

Praise for OBJECTS IN MIRROR ARE CLOSER THAN THEY APPEAR
"With vibrancy and a steady barrage of linguistic brio . . . Weber provides a blend of artistry and insight far beyond what we usually see in a first novel."
—San Francisco Chronicle
Crown, 9780307395863, 288pp.
Publication Date: December 29, 2009
About the Author
KATHARINE WEBER is the author of the novels "Triangle, The Little Women, The Music""Lesson, "and "Objects in Mirror Are Closer Than""They Appear." She lives in Connecticut with her husband, the cultural historian Nicholas Fox Weber, and is a thesis adviser in the graduate writing program at Columbia University.
or
Not Currently Available for Direct Purchase