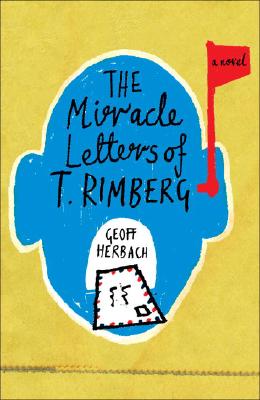 The Miracle Letters of T. Rimberg (Paperback)
Three Rivers Press (CA), 9780307396372, 310pp.
Publication Date: April 15, 2008
* Individual store prices may vary.
Description
Believe the hype. I killed myself.
Having destroyed his life, the suicidal T. Rimberg strikes out on a journey through history and geography. From Minneapolis to Europe to a fiery accident near Green Bay, he searches for a father who is likely dead, digs for meaning where he's sure there is none, fires off suicide letters to family, celebrities, presidents, and football stars, and lands in a hospital bed across from a priest who believes that Rimberg has caused a miracle. This funny, moving novel asks us to consider the nature of second chances and the unexpected form that grace sometimes takes.
About the Author
GEOFF HERBACH is a cofounder of the Lit6 Project, a Midwestern literary group, and their project Electric Arc Radio, a literary tragicomedy, which is recorded live and airs on Minnesota Public Radio. Visit him at TheMiracleLetters.com.
Praise For The Miracle Letters of T. Rimberg…
"The Miracle Letters of T. Rimberg is a darkly comic, extraordinary peek into the delicate mind of a suicidal no-hoper. T. Rimberg is a superbly crafted character: death obsessed and soulful, resentful and ashamed, chivalrous and scruffy. In his brilliant debut novel, Geoff Herbach parks good and evil side-by-side in the sandbox and, with masterful confidence, allows them to figure things out for themselves."
–Tish Cohen, author of Town House

"I read The Miracle Letters of T. Rimberg and I was gob-smacked. It's a tasty dark treat, inspiring the reader to suck on every last hilarious morsel."
–Heather McElhatton, author of Pretty Little Mistakes

"The Miracle Letters of T. Rimberg is a wonderful trifecta–funny, mysterious, and full-hearted. From a farewell letter written to Aunt Jemima to a quiet moment in a Polish cemetery, I laughed and ached alongside T. Rimberg all the way through his fantastic journey."
–Brian Leung, author of Lost Men
or
Not Currently Available for Direct Purchase