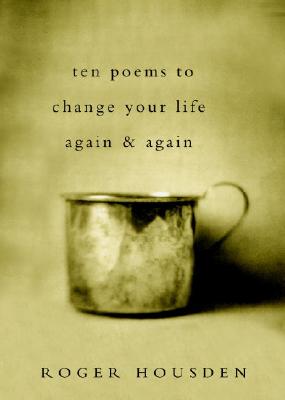 Ten Poems to Change Your Life Again and Again (Hardcover)
Harmony Books, 9780307405197, 158pp.
Publication Date: November 27, 2007
* Individual store prices may vary.
or
Not Currently Available for Direct Purchase
Description
Every great poem invites us to step beyond what we know, what we think we can dream or dare. Great poetry is a catalyst for change: a change of mind, a change of heart, a change of life- and yes, over and over, again and again, with each new reading, and each new phase of our journey.
That's why poetry is dangerous. It gives voice to our unspoken dreams; it is a mirror to our own deepest joys, desires, and sorrows. It can tip us over into a new life, into a new way of seeing and being, that a moment ago we might even have had no words for.
In this new volume of his Ten Poems series, Roger Housden takes ten great poems and in personal, intimate essays shows how they led him, and can also lead us, into a more deeply lived and examined life. Housden says, -Every one of the poems in this book has struck me a blow, a direct hit, each of them, into the heart of hearts. Every one of them, in its own way, has opened a door for me to go deeper into my own experience, my own longings, my own sorrows and joys, and into the silence that surrounds all of this, all of us, always.-
About the Author
ROGER HOUSDEN is the author of the Ten Poems series, as well as Dancing with Joy, Seven Sins for a Life Worth Living, Risking Everything, and other books. Housden was born in the United Kingdom and lives in the United States.
Advertisement