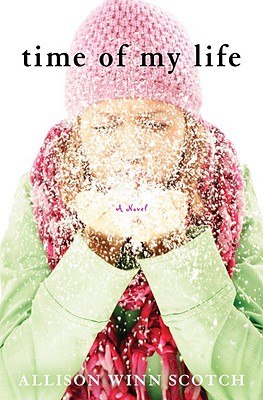 Time of My Life (Hardcover)
Crown, 9780307408570, 304pp.
Publication Date: October 7, 2008
* Individual store prices may vary.
or
Not Currently Available for Direct Purchase
December 2008 Indie Next List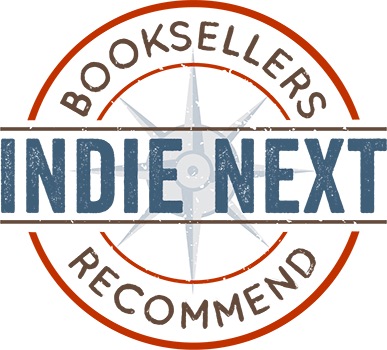 "A tantalizing question -- what would life be like if you'd chosen the old boyfriend or forgiven the mother who wronged you? If a deep tissue massage (and time travel) can reveal what's important in life, who needs ruby slippers?"
— Candace Purdom, Anderson's Bookshop, Naperville, IL
View the List
Description
Jillian Westfield has the perfect suburban life straight out of the upscale women's magazines that she obsessively reads. She's got the modern-print rugs of Metropolitan Home, the elegant meals from Gourmet, the clutter-free closets out of Real Simple, and the elaborate Easter egg hunts seen in Parents. With her successful investment banker husband behind the wheel and her cherubic eighteen-month-old in the backseat, hers could be the family in the magazines' glossy Range Rover ads.

Yet somehow all of the how-to magazine stories in the world can't seem to fix her faltering marriage, banish the tedium of days spent changing diapers, or stop her from asking, "What if?"

Then one morning Jillian wakes up seven years in the past. Before her daughter was born. Before she married Henry. Suddenly she's back in her post–grad school Ikea-furnished Manhattan apartment. She's back in her fast-paced job with the advertising agency. And she's still with Jackson, the ex-boyfriend and star of her what-if fantasies.

Armed with twenty-twenty hindsight, she's free to choose all over again. She can use the zippy ad campaigns from her future to wow the clients and bosses in her present. She can reconnect with the mother who abandoned her so many years before. She can fix the fights at every juncture that doomed her relationship with Jackson. Or can she?

With each new choice setting off a trajectory of unforeseen consequences, Jillian soon realizes that getting to happily ever after is more complicated than changing the lines in her part of the script. Happiness, it turns out, isn't an either-or proposition. As she closes in on all the things she thought she wanted, Jillian must confront the greatest what-if of all: What if the problem was never Henry or Jackson, but her?

Sharp, funny, and heartwarming, Time of My Life will appeal to anyone who has ever wanted to redo the past and will leave readers pondering, "Do we get the reality we deserve?"
About the Author
ALLISON WINN SCOTCH is the author of the novel "The Department of Lost and Found." She is also a magazine writer whose work has appeared in numerous publications, including "Parents," "Glamour," "Redbook," and "Shape." She lives in New York with her husband and two children.
Praise For Time of My Life…
Named a Top 10 Must-Read for the Season by The Today Show

"Scotch's novel is a clever, entertaining look at the compromises women make - and the dangers of getting what you asked for."
—People

"After this hilarious read, you may just return to your crazy-busy routine a little happier."
—Redbook

"Perfect to read with friends. A book we love....The kind of unputdownable book you'll really hope gets made into a movie."
—Cosmopolitan

"[Jillian] is easy to understand, a woman trying to figure out who she is and what she wants to do with her life. Scotch is a fluent, spirited writer."
—Boston Globe

"Book pick of the month. Insightful and honest, Winn Scotch keeps it light but delves in the dark doubts of the road not taken."
—Family Circle

"A must-read. A fantastic, often funny novel."
—Hallmark Magazine

"An engaging, fast-moving, high-concept drama. Scotch keeps one dexterous step ahead of page-flipping readers eager to guess the outcome."
—Publishers Weekly

"Scotch's second book shows a writer coming into her own, a storyteller who doesn't take the easy way out, and a woman with a fine understanding of human nature."
—Booklist

"Time of My Life is a fabulous, madcap read, but don't be fooled. Allison Winn Scotch's narrator is wrestling with some tough issues: How do I find my place in the world? Can I become a wife and mother without losing myself? Would I have been happier if I had chosen another path? Scotch's book is hilarious and true. I loved it."
—Amanda Eyre Ward, author of Forgive Me

"I loved this book! Time of My Life is funny and delightful and honest in the way only the best novels can be. I read it all in one delicious sitting."
—Laura Dave, author of London Is the Best City in America and The Divorce Party

"Time of My Life will keep you reading all night and guessing till the very end. An honest and engaging tale about how hindsight may not be twenty-twenty and how our decisions are rarely black and white. I loved it."
—Julie Buxbaum, author of The Opposite of Love


Advertisement