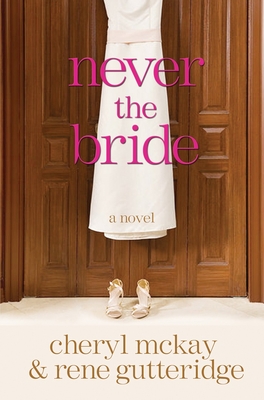 Never the Bride (Paperback)
Waterbrook Press, 9780307444981, 310pp.
Publication Date: June 2, 2009
* Individual store prices may vary.
or
Not Currently Available for Direct Purchase
Description
What girl can t identify with "Never the Bride"? This is a fabulously funny novel with deep truths embedded in its pages. Kristin Billerbeck, author of" What a Girl Wants
" I admire writers who employ words to paint touchable pictures, likable characters, introducing us to instant friends who lead us to unexpected endings. That's why I love "Never The Bride." SQuire Rushnell, author of the "When GOD Winks "books
Eleven Bridesmaid Dresses Don t Lie
Since she was just a little girl, Jessie Stone dreamed up hundreds of marriage proposals, doodled the romantic ideas in her journal with her treasured purple pen, and fantasized about wedding dresses and falling in love. She's been a bridesmaid nearly a dozen times, waved numerous couples off to sunny honeymoons, and shopped in more department stores forhalf-price fondue potsthan she cares to remember.
But shopping for one key component of these countless proposals hasn't been quite as productive a future husband.The man she thought she would marrycheated on her.The crush she has on her best friend Blake is atvery best well, crushing. And speed dating has only churned out memorable horror stories.
So when God shows up one day, in the flesh, and becomes a walking, talking part of her life, Jessie is skeptical. What will it take to convince her that the Almighty has a better plan than one she's already cooked up in herjournals?Can she turn over her pen and trust someone else to craft a love story beyond her wildest dreams?
Cheryl McKay is the screenwriter for the award-winning film "The Ultimate Gift." She also wrote an episode of "Gigi: God's Little Princess, " based on the book by Sheila Walsh, and "Taylor's Wall, " a drama about high-school violence. She's been writing since the tender age of five when she penned her first play. Cheryl is originally from Boston, Massachusetts, and currently lives in Los Angeles.
Rene Gutteridge is a critically acclaimed comedy writer and novelist. She is the author of fifteen novels including the Boo series, "My Life as a Doormat, " the Occupational Hazards series, and the novelization of the motion picture "The Ultimate Gift. "She lives in Oklahoma with her family.

About the Author
Rene Gutteridge has published thirteen novels including "Ghost Writer, My Life as a Doormat," the Boo Series, the Occupational Hazards Series, and the Storm Series. Together, McKay and Gutteridge are the authors of "The Ultimate Gift," a novelization based on the feature film and popular book by the same title.

Cheryl McKay wrote the screenplay for the award-winning film, The Ultimate Gift, starring James Garner, Abigail Breslin and Brian Dennehy. She co-authored Frank Peretti's Wild & Wacky Totally True Bible stories series, and the DVD for Sheila Walsh 's Gigi: God's Little Princess.
Praise For Never the Bride…
"What girl can't identify with Never the Bride? This is a fabulously funny novel with deep truths embedded in its pages." –Kristin Billerbeck, author of What a Girl Wants

"I admire writers who employ words to paint touchable pictures, likable characters, introducing us to instant friends who lead us to unexpected endings. That's why I love Never The Bride." –SQuire Rushnell, author of the When GOD Winks books
Advertisement