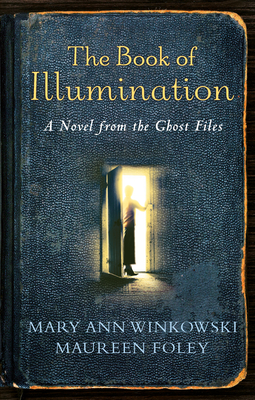 The Book of Illumination: A Novel from the Ghost Files (Paperback)
A Novel from the Ghost Files
Broadway Books, 9780307452443, 320pp.
Publication Date: October 6, 2009
Description
The criminal underworld meets the spiritual otherworld in this thrilling debut collaboration between the inspiration for television's The Ghost Whisperer and an award-winning writer/director. Anza O'Malley is in most ways a typical single mom. She lives a happy, busy life with her five-year-old son in Cambridge, Massachusetts, juggling the joys and challenges of life as a doting parent and a freelance bookbinder. But there is more to Anza than meets the "ungifted" eye: she can see and speak with ghosts. Although she's been solving cold cases for the police for years, Anza has been hoping to focus her energies on her son and her bookbinding career. But when an exquisite and priceless illuminated manuscript is stolen from the Boston Athenaeum, and when its desecration spurs the appearance of some very unhappy spirits, Anza can neither look nor walk away. With an unlikely trio of ghosts by her side-a charming butler and two medieval monks-Anza leads us on an urgent journey through Boston's winding, cobbled streets to uncover a trail of deceit, danger, and ghoulish intrigue.

About the Author
MARY ANN WINKOWSKI is the author of When Ghosts Speak. She is a paranormal investigator who has collaborated closely with several federal agencies and is the high-profile consultant for the CBS series The Ghost Whisperer. Visit her online at www.maryannwinkowski.com. MAUREEN FOLEY is the acclaimed writer, producer, and director of the films American Wake and the award-winning Home Before Dark. Visit her online at www.hazelwoodfilms.com.
Praise For The Book of Illumination: A Novel from the Ghost Files…
"Absorbing from the first page."
—Buffalo News

"An engaging story"
—Irish America Magazine

"The captivating, completely engrossing story provides a glimpse into the realm of the paranormal."
—TucsonCitizen.com

"An authentic ghost whisperer reveals the workings of her mind and heart in this absorbing novel that sheds light on earthbound spirits in need of guidance home. An illuminating tale."
—Cleo Coyle, national bestselling author of The Haunted Bookshop Mysteries

"Engaging characters, clever twists . . . bright and spirited in every sense of the word. The Book of Illumination will light up your To-Be-Read list. An otherworldly delight."
—Kate Collins, author of the Flower Shop Mystery series
Advertisement