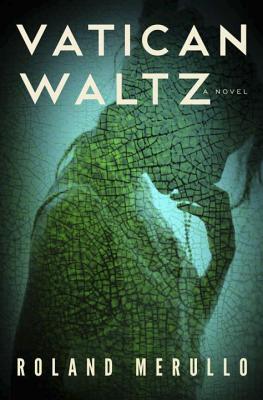 Vatican Waltz (Hardcover)
Crown Publishing Group (NY), 9780307452955, 293pp.
Publication Date: December 3, 2013
Other Editions of This Title:
Digital Audiobook (12/2/2013)
* Individual store prices may vary.
Description
The new novel from the award-winning author of Breakfast with Buddha and Revere Beach Boulevard tells the story of a young Catholic woman jolted from a quietly devout life in pursuit of a mysterious calling.

Cynthia Piantedosi lives a quiet, unassuming life outside of Boston, guided by her Catholic faith. When she loses her beloved grandmother, she begins experiencing "spells" of such intense spiritual intimacy that she wonders about her sanity. Devoted to her elderly father and not particularly interested in dating and socializing, she develops a deep friendship with her parish priest. His congregation sees him as provocative and radical, but he encourages Cynthia to explore her faith--however it presents itself. When he is killed in a mysterious accident, a message begins to emerge from Cynthia's prayers: God is calling her to be the first female Catholic priest. Her revelation is met with ridicule by certain of the more reactionary officials she reaches out to within the Church. Unable to tune out the divine messages, she lets the power of unswerving faith drive her all the way to the Vatican in pursuit of a destiny she doesn't fully understand--and a turn of events that will inevitably bring long overdue change to the Catholic Church.
About the Author
Roland Merullo is the acclaimed author of fifteen previous books, including Revere Beach Boulevard, Golfing with God, and Breakfast with Buddha. Merullo's work has been translated into German, Spanish, Korean, and Croatian, and he has won numerous prizes, including the Massachusetts Book Awards in both fiction and nonfiction. He lives in Massachusetts with his wife and two children.
Praise For Vatican Waltz…
Praise for Vatican Waltz

"Vatican Waltz is a welcoming place for parishioners and interlopers alike. . . . Catholics will identify with its plaintive call for the kind of renewal . . . that for many has been embodied in the inspiring figure of Pope Francis. But others, too, if they have kept their minds open, will be surprised at how uplifted they are by its story of individual courage and conviction."--Wall Street Journal 

"A thoughtful and compelling view of religious imperatives in the 21st century."--People magazine

"The novel becomes not just a portrait of a quiet woman, but of a troubled institution at a historical crossroads. . . . Along the way, Merullo skillfully turns [Cynthia] into a mirror of the complex and arrested world of church traditionalists, literalists, and self-preservationists."--The Boston Globe

"A page-turning novel of religious ideas written with love and imagination . . . with fillips of The Da Vinci Code conspiracy and Eat Pray Love gourmandism."--Publishers Weekly, starred review

"Fans of Alice McDermott and Merullo's earlier work will appreciate the heart, soul, and sheer joy found in Vatican Waltz and one woman's commitment to a life far more miraculous than she ever imagined."--Booklist

"A fresh, moving portrait of religion as it could and should be."--Kirkus Reviews, starred review

Praise for Roland Merullo
 
"Captivating . . . [Merullo] is adept at creating suspense, planting credible red herrings, and finally spilling the truth at just the right moment."  —Boston Globe

"Merullo has a knack for rendering emotional complexities, paradoxes, or impasses in a mere turn of the phrase."  —Chicago Tribune

"[Merullo] is simply a throwback to the days when novels by serious writers—Stevenson, Conrad, Greene—often had what are called 'plots.' "  —St. Petersburg Times 
 
or
Not Currently Available for Direct Purchase