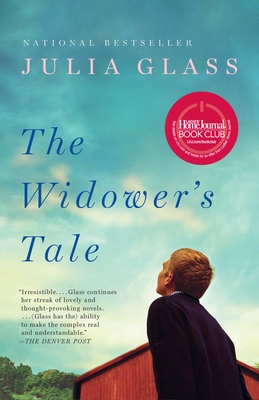 The Widower's Tale (Paperback)
Anchor, 9780307456106, 480pp.
Publication Date: July 12, 2011
Other Editions of This Title:
Digital Audiobook (9/6/2010)
Compact Disc (9/7/2010)
Hardcover (9/7/2010)
Hardcover, Large Print, Large Print (12/1/2010)
* Individual store prices may vary.
September 2010 Indie Next List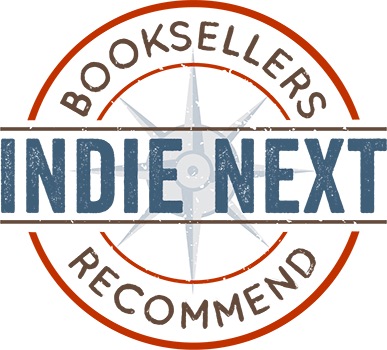 "Julia Glass follows classic tradition, proving once again that family is the original source of comedy, tragedy, and frustration. Her newest novel is a meditation on love, both filial and romantic, and how hopelessly ridiculous we all become if we don't make the effort to temper our passions with reason or our actions with accountability."
— Emily Crowe, Odyssey Bookshop, South Hadley, MA
View the List
Description
Seventy-year-old Percy Darling is settling happily into retirement: reading novels, watching old movies, and swimming naked in his pond. But his routines are disrupted when he is persuaded to let a locally beloved preschool take over his barn.

As Percy sees his rural refuge overrun by children, parents, and teachers, he must reexamine the solitary life he has made in the three decades since the sudden death of his wife. With equal parts affection and humor, Julia Glass spins a captivating tale about a man who can no longer remain aloof from his community, his two grown daughters, or—to his great shock—the precarious joy of falling in love.
About the Author
JULIA GLASS is the author of the best-selling Three Junes, winner of the 2002 National Book Award for Fiction; her previous novels include, most recently, And the Dark Sacred Night and The Widower's Tale. A teacher of fiction and a recipient of fellowships from the National Endowment for the Arts, the New York Foundation for the Arts, and the Radcliffe Institute for Advanced Study, Glass lives with her family in Marblehead, Massachusetts.
Praise For The Widower's Tale…
"Marvelous. . . . A delicate, nuanced, socially conscious story of one family's near-destruction, and how a slew of seemingly bad moves reconnects it." —USA Today

"An enchanting story of familial bonds and late-life romance. Expect to be infatuated with Glass's protagonist … he of generous soul, dry wit, and courtly manners." —O, The Oprah Magazine

"Fans of Three Junes will find this fourth novel just as absorbing. It's like reading an involving letter from a long-lost friend." —People
 
"This energized, good-humored novel . . . approaches the ties of kinship with the same joyfully disruptive spirit that animated [Glass's] previous books. . . . Satisfyingly cleareyed and compassionate."—The New York Times Book Review

"Tremendously engaging. . . . It's a large, endearing cast, bursting with emotional and social issues, and Glass slips effortlessly between their individual and enmeshed dramas. As she well proved in her National Book Award-winning Three Junes, Glass crafts dense and absorbing reads that are as charming as they are provocative." —Entertainment Weekly
 
"Glass continues her streak of lovely and thought-provoking novels. . . . Irresistible."
—The Denver Post
 
"Glass propels her characters through a world that is sometimes dire but also sweetly normal and often joyful. . . . Once again, she's proved to be a master of milieu, an old French word that means 'middle place'—the place in which all her characters, young and old, continue to engage with the world and where she, a novelist in mid-career, keeps refining their stories." —The Washington Post Book World
 
"Beautifully sensitive. . . . The Widower's Tale is about the rub between old values and new times, and the importance of adapting. In the tradition of Jane Eyre, it builds to a conflagration, a crisis that shakes everyone out of their complacency. But Glass quickly smothers the flames of catastrophe, for her vision is essentially more hopeful than tragic." —Los Angeles Times
 
"Julia Glass knows how to create a good page-turner. . . . Another entertaining—and often wise—read." —Providence Journal
 
"Glass effortlessly ping-pongs between three dramas to show how everyday love and lies can make—or completely destroy—a life. This one's perfect for when you've got the night all to yourself and want to keep thinking long after the last page is turned."  —Redbook
 
"Compassionately written. . . . Both a knowing study of the complications presented by everyday life and a paean to the progress they can engender." —The Boston Globe
 
"A novel with richly layered drama." —The Miami Herald
 
"Both funny and heartbreaking, [Glass's] fourth novel will leave readers examining their own choices and priorities." —BookPage
 
"Richly detailed. . . . Too funny for soap operatics. . . . Best savored for the unshowy way Glass dramatizes the hum-and-thrum of the everyday and the compassion she brings to describing the painful recalibrations every character must make when that everyday explodes in their faces." —The Austin Chronicle
 
"Alluring descriptions, along with discerning characters, intricate plot lines, and the tackling of several complex issues offers an empathetic yet lively read." —The New York Journal of Books
 
"Reading Julia Glass's fourth novel . . . feels a bit like sinking into a just-right feather bed. The National Book Award-winner writes in a style that's literate without being pretentious, compelling without being in a rush, and emotional without turning sentimental." —Psychology Today
 
"Glass's novels feel a bit like looking out a tiny attic window onto a broad vista. At first, they seem like small domestic dramas, but they open up to consider expansive topics that might have seemed far outside their scope." —Bookreporter.com
 
"Beautifully written, full of quirky and entertaining characters, and filled with the complexities of everyday life. . . . It's a novel you read and immediately want to pass along to a friend." —The Post and Courier (Charleston, SC)
 
"Glass's perfect plot gives each character his or her due, in an irresistible pastoral tragicomedy that showcases the warmth and wisdom of one of America's finest novelists, approaching if not already arrived at her peak." —Kirkus Reviews (starred)
 
"Endearing characters . . . in a swirl of complications will keep Glass fans absorbed and win over new readers." —Good Housekeeping
 
"Glass spins a beautifully paced, keenly observed story in which certainties give way to surprising reversals of fortune. . . . A dramatic, thought-provoking, and immensely satisfying novel." —Publishers Weekly (starred)
 
"An admirable chronicler of the complex social webs that compose our common life." —San Francisco Chronicle
 
"Elaborately plotted and luxuriously paced, Glass's inquisitive, compassionate, funny, and suspenseful saga addresses significant and thorny social issues with emotional veracity, artistic nuance, and a profound perception of the grand interconnectivity of life." —Booklist (starred)
 
"An immensely satisfying and entertaining read. . . . Glass deftly handles each [plot thread] with keen observations and grace." —The Observer's Very Short List
 
"A masterful exploration of the secret places of the human heart. . . . There is no denying the author's grasp of human drama, as scenes and ideas return to the reader's mind at quiet times after the last page is turned. In the end, that which demands much gives much in return. As in our own lives, we recognize that the final scene is not the end of this story. We return to this place we call real life, enriched with new understanding." —Richmond Times-Dispatch


From the stories that the characters remember and tell, what kind of mother (and wife) was Poppy Darling? How would you explain the very different kinds of mothers her two daughters, Trudy and Clover, have become? Discuss the choices these two women have made and how they affect their relationships with their children. And how about Sarah? What kind of mother is she? Does being a mother define any or all of these women?
How do Percy's age, background, and profession shape the way he thinks about the world around him? How does the way he sees himself differ from the way other characters see him? How has being a single father and now an involved grandfather defined him? How do you think he would have been a different father and man had Poppy lived?
By the end of the novel, how has Percy changed/evolved?
Why do you think Percy chose to avoid romantic or sexual involvement for so many years after Poppy's death? Is it habit and routine, nostalgia and commitment to his wife, or guilt over her death; or a combination of all three? Why do you think he falls so suddenly for Sarah after all that time alone? Why now?
The novel takes place over the course of a year, with chapters varying from Percy's point of view (looking back from the end of that year) to those of Celestino, Robert, and Ira. Why do you think Julia Glass chose to narrate only Percy's chapters in a first-person voice, the rest in the third person? (Does this make you think of the way she handled voice in her previous books?) And why do you think, when there are so many important female characters in this novel, that she chose to tell the story only through the eyes of men?
What do you think of the allusion in this book's title to Chaucer's Canterbury Tales?
This is a novel about family, the intricacies of the intertwining relationships among parents and children, grandparents and grandchildren, siblings and cousins, in-laws and girlfriends. Discuss and compare some of the central familial relationships here (particularly those between Percy and the various members of his extended clan). Do any of these relationships ring particularly true to your own family experiences? Which ones fascinate or move you the most?
Celestino is an outsider and a loner—in the eyes of the law, an illegal alien—who was brought to the United States by a stroke of good fortune, only to lose his favored status and end up in a precarious situation with little money and no close friends. Discuss the circumstances that bring him into Percy's circle and the way in which he becomes so important in Robert's and Percy's lives? What destiny do you imagine for him beyond the end of the novel?
Discuss Celestino and Isabelle's teenage relationship as compared with the way they view each other once they are reunited as adults. Do you think that it would have worked out differently under other circumstances, or do culture and class sometimes present insurmountable obstacles? Compare Celestino and Isabelle's youthful relationship with the one between Robert and Clara.
What do you think of Robert's relationship with his mother? Talk about the way he sees her in the college essay he wrote versus the way he sees her after the argument they have in the car the night before Thanksgiving and Robert finds out about the sibling he almost had. How is Robert's intimate view of Trudy, as her son and only child, different from Percy's fatherly view of Trudy as one of two daughters? Compare Robert's and Percy's different visions of her professional life: Robert's summer working in the chemo clinic versus Percy's first visit to the hospital when he seeks Trudy's advice about Sarah. Is there a generational difference to the way they encounter the world of modern medicine?
What about Percy's relationship with Clover? What do you think about his "sacrifice" of the barn to help her out? Is it entirely altruistic? What are the unintended consequences to their love for each other? Why does Clover resent her father and betray both him and her nephew, Robert, at the end of the novel?
Why does Robert, the good student and good son, allow himself to become involved in Arturo's "missions"? Discuss Robert's friendship with Arturo and why Arturo is so appealing to Robert. What do you think of the observation that Turo is "of everywhere and nowhere?"
What do you think about Turo's activist group, the DOGS, and their acts of eco-vandalism? Do you agree with Turo that conservation efforts like recycling and organic lawn care aren't "dramatic enough to make a dent" (p. 172) in society's lazy, consumerist ways—that true change will come about only through extremism?
Discuss the importance of the tree house in the novel. What does it represent, if anything, to each of the four main characters?
What do you think of Ira and his relationship with Anthony? How have Ira's fears influenced his relationships in general? How do you imagine the crisis at the end of the book has changed him, if at all?
Homes often seem like characters in Julia Glass novels; compare Percy's house with key houses in her other novels, if you've read them (e.g., Tealing, Fenno McLeod's childhood house in Three Junes; Uncle Marsden's run-down seaside mansion in The Whole World Over). Describe Percy's house and its significance to various members of the Darling family. Discuss its tie to the neighboring house and the revelation at the end about the two brothers who built the houses. Why is this important?
How have libraries changed over the course of Percy's working life, through his youth, his daughters' youth, and now Robert's youth? Percy doesn't seem to approve of the direction libraries are going and the way in which society regards books. Do you?
"'Daughters.' This word meant everything to me in that moment: sun, moon, stars, blood, water (oh curse the water!), meat, potatoes, wine, shoes, books, the floor beneath my feet, the roof over my head" (p. 125). Compare and contrast Percy's two daughters.
Why is Sarah so evasive and even hostile when Percy confronts her about the lump in her breast—and even after she starts cancer treatment with Trudy? What do you think about her decision to marry her ex-boyfriend when he offers her the lifeline of his health insurance—and to keep this a secret from Percy? What does it say about Sarah and her feelings for Percy? Do you think the relationship, at the end of the book, is salvageable in any form?
While visiting a museum, Percy's friend Norval asks, "So what sort of landscape are you?" Percy replies, "A field. Overgrown and weedy." Norval then suggests, "Or a very large, gnarled tree" (p. 322-323). How would you describe Percy? How about yourself; what sort of landscape are you?
How is The Widower's Tale both a tale of our time and a story specific to its place, to New England?