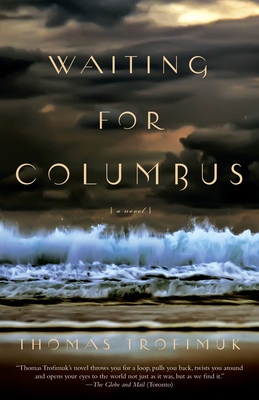 Waiting for Columbus (Paperback)
Anchor Books, 9780307456199, 336pp.
Publication Date: October 5, 2010
* Individual store prices may vary.
or
Not Currently Available for Direct Purchase
September 2009 Indie Next List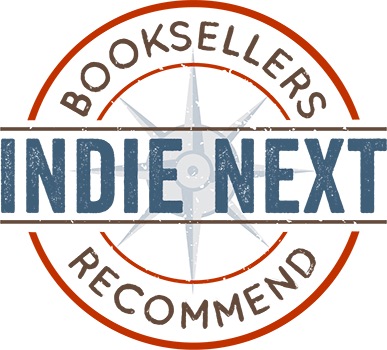 "Christopher Columbus, institutionalized in an insane asylum in contemporary Spain, is sedated, isolated, and wishing for his cell phone so he can call the queen to check on his ships. In this back-and-forth between past and present, delusion and reality, the reader is swept into Columbus' world and empathizes with Nurse Consuela, whose friendship with her patient draws her into feelings she struggles to control. I loved the history -- and the mystery -- of Waiting for Columbus."
— Cheryl McKeon, Third Place Books, Lake Forest Park, WA
View the List
Description
On a beautiful April morning, a man is brought to an insane asylum in contemporary Spain, claiming to be the legendary navigator Christopher Columbus. Found in the treacherous Straight of Gibraltar, he is clearly delusional and has suffered a trauma so severe that he has turned away from reality. As he spins the tall tales of adventure and romance of someone who existed in the late fifteenth century, the lonely Nurse Consuela can't help but be enchanted by his spirit. Who is Columbus? Where did he come from? This dazzling story about one man's painstaking search for truth and loyalty will haunt the reader long after the final page. 
About the Author
Thomas Trofimuk is a writer, editor, and communications consultant. His poetry and short fiction have been widely published in Canada to critical acclaim. He lives in Edmonton, Alberta, with his wife and daughter.
Praise For Waiting for Columbus…
"One of those rare gems. . . . Trofimuk's novel throws you for a loop, pulls you back, twists you around and opens your eyes to the world not just as it was, but as we find it." —The Globe and Mail 

 "Riveting. . . . Provides an insightful glimpse into how we cope with untenable loss with a smart, immensely satisfying plot." —The Tucson Citizen

"A memorable, unique tale of grief and how a shattered man can attempt to plummet over the edge of the Earth, only to find that a lifeline made of hope still tethers him to reality. Waiting for Columbus is a captivating discovery." —Las Vegas Review-Journal
 
"Like Scheherazade, [Columbus] captures the reader's heart—and the lonely Consuela's—with the gradual unfolding of his alter ego's efforts to get the necessary backing to sail across the vast unknown. . . . Stunning." —The Free Lance-Star (Fredericksburg, VA)

"Powerful. . . . A delicate but heady novel which will enthrall and captivate. . . . A bravura performance." —The Edmonton Journal
 
"[Trofimuk] forced me to rush headlong through his story, reading it simply for pleasure. . . . If you give him the chance, prospective reader, Trofimuk will use his sorcery on you, too. He'll steal precious hours from your life, which could be used for riding horses or volunteering for charity. He'll make you ignore your family, and possibly even forget to feed your children. Worst of all, he'll set you up with all these little details that you think are simply nice touches in the story, but are actually landmines planted in your subconscious, waiting to explode with pathos and beauty when you least expect it. So go ahead. Let Trofimuk steal your time and explode your head. Just don't say I didn't warn you." —Andrew Davidson, author of The Gargoyle
 
"A multifaceted story that never loses its vitality." —BookPage

"Waiting for Columbus is a riveting meditation on identity, loss, and the fragility of our own life stories. Thomas Trofimuk shows us that when it comes to love, we are all Columbus, setting sail on unknown waters, hoping we won't come to an edge." —Carolyn Parkhurst, bestselling author of The Dogs of Babel and Lost and Found

"Thomas Trofimuk just keeps getting better and better. . . . Deliriously imaginative and heart-wrenching. . . . With his utterly gripping plot and characters, Trofimuk moves elegantly from the poetic to the mundane. . . . Unforgettable." —Alberta Views
 
"Waiting for Columbus should add to [Thomas Trofimuk's] reputation as an engaging storyteller, thanks to its fully developed characters and engaging plot." —Winnipeg Free Press
 
"The Columbus that Trofimuk creates is both fascinating and intensely likeable. . . . An impressive work, masterfully blending the history of Columbus with a real-world mystery." —Maclean's
 
"A wonderfully engaging study of love and loss." —The Sunday Post (London)
 
"Stunningly lovely and deeply moving, difficult to put down and most welcoming to pick up. . . . Unforgettable." —The Owen-Sound Sun Times

"What a wonderful, mad mongrel of a book—part mystery, part passionate romance, part postmodern historical romp in the spirit of Leonard Cohen's Beautiful Losers and Douglas Glover's Elle. . . . The hero of Thomas Trofimuk's Waiting for Columbus is, like all storytellers, a seducer—and so is the author himself. His compassion, intelligence, shrewd humor, and taste in wine make for an irresistible read." —Steven Heighton, author of Afterlands

"An imaginative and authentic hybrid of romance, mystery and historical novel, with bits of War on Terror-era political analogy thrown in . . . [that] will have readers gripped." —The Catholic Herald (London)

"Waiting for Columbus by Thomas Trofimuk is a compelling read, a tale very well told. The idea that a mental patient convinced he is Christopher Columbus is so persuasive in the role that he has others convinced in is a masterstroke. Trofimuk's story is imaginative and realistic, fueled by an epic mystery, and the ending surprise is both shocking and deeply moving. From beginning to end here, we are in the hands of a gifted storyteller." —Selden Edwards, author of The Little Book
Advertisement