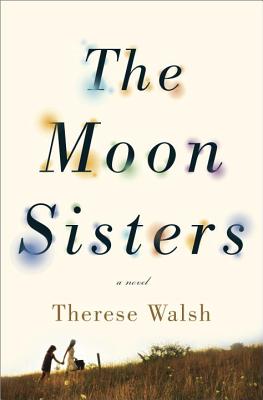 The Moon Sisters
Hardcover

* Individual store prices may vary.
Description
This mesmerizing coming-of-age novel, with its sheen of near-magical realism, is a moving tale of family and the power of stories.
After their mother's probable suicide, sisters Olivia and Jazz take steps to move on with their lives. Jazz, logical and forward-thinking, decides to get a new job, but spirited, strong-willed Olivia--who can see sounds, taste words, and smell sights--is determined to travel to the remote setting of their mother's unfinished novel to lay her spirit properly to rest.
Already resentful of Olivia's foolish quest and her family's insistence upon her involvement, Jazz is further aggravated when they run into trouble along the way and Olivia latches to a worldly train-hopper who warns he shouldn't be trusted. As they near their destination, the tension builds between the two sisters, each hiding something from the other, until they are finally forced to face everything between them and decide what is really important.
Praise For The Moon Sisters…
"Walsh has written a beautiful, lush novel fueled by a fairy-tale journey of grief, love, and will-o'-the-wisps. Fans of coming-of-age novels and magical realism will be drawn in and may never want to leave." –Library Journal, starred review

"Both heartbreaking and hopeful, the Moon sisters' journey is no quixotic quest, and readers will find themselves completely immersed in their transformative search. This magical, moving tale is not to be missed." –Booklist, starred review

"Luminous… Walsh explores how the [Moon] sisters' experience of the outside world transforms their views of each other and themselves, in a book packed with invention and rich characterizations." –Publishers Weekly

"Therese Walsh has done it again.  She is fast becoming known for delivering lush, emotional and deeply atmospheric reads that never disappoint.  Her second book, The Moon Sisters, is a magical journey of grief, hope and the power of family bonds.  It is a novel for the senses, a harmony of sounds, sights, scents and tastes, the likes of which you have never experienced before.  You won't want to miss this one." –Sarah Addison Allen, New York Times bestselling author of Lost Lake
 
"The Moon Sisters by Therese Walsh shimmers on the precipice where the grief-stricken teeter between loss and recovery, a place that often resembles madness. Sisters Olivia and Jazz battle as they hold each other tight in this touching coming of age tale that weighs family loyalty against distinctive truths. Walsh leavens magic realism with humor, balances enchantment and pragmatic truth, and stirs them into a poignant family story." –Randy Susan Meyers, author of The Murderer's Daughters
 
"Emotionally taut and intricately woven, The Moon Sisters takes us on a dreamlike journey that is at once literal and literary. A story of family ties stretched to their limits and the underlying wound that bothbinds and breaks them. Therese Walsh has created a compelling read I couldn't put down and a world of authentic travelers who linger long beyond the final pages. A tale of true sisterhood." –Brunonia Barry, New York Times and International bestselling author of The Lace Reader and The Map of True Places

"The Moon Sisters is a novel to fall in love with… to break your heart over… to linger with and think about after you've finished the last of Walsh's lovely, singing, heart-wrenching words. There is magic in the story and in the language itself and you'll find yourself wanting to buy a copy for your sister, or your best friend… just so you have someone to share it with." –M.J. Rose, international bestselling author of Seduction and The Book of Lost Fragrances
Crown Publishing Group (NY), 9780307461605, 320pp.
Publication Date: March 4, 2014
About the Author
THERESE WALSH is the author of The Last Will of Moira Leahy and the cofounder of Writer Unboxed. She lives in upstate New York with her husband and two children.
or
Not Currently Available for Direct Purchase