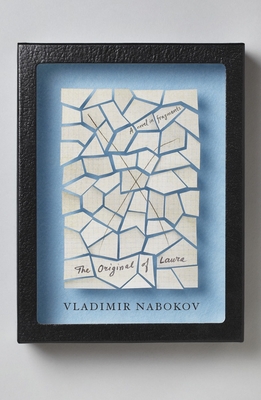 The Original of Laura (Paperback)
Vintage, 9780307472854, 304pp.
Publication Date: January 8, 2013
Description
When Vladimir Nabokov died in 1977, he left instructions for his heirs to burn the 138 hand-written index cards that made up the rough draft of his final and unfinished novel, The Original of Laura. But Nabokov's wife, Vera, could not bear to destroy her husband's last work, and when she died, the fate of the manuscript fell to her son. Dmitri Nabokov's decision finally to allow publication of the fragmented narrative--dark yet playful, preoccupied with mortality--affords us one last experience of Nabokov's magnificent creativity, the quintessence of his unparalleled body of work.
About the Author
One of the twentieth century's master prose stylists, Vladimir Nabokov was born in St. Petersburg in 1899. He studied French and Russian literature at Trinity College, Cambridge, then lived in Berlin and Paris, where he launched a brilliant literary career. In 1940 he moved to the United States, and achieved renown as a novelist, poet, critic, and translator. He taught literature at Wellesley, Stanford, Cornell, and Harvard. In 1961 he moved to Montreaux, Switzerland, where he died in 1977.
Praise For The Original of Laura…
"In these pages readers will find bright flashes of Nabokovian wordplay and surreal, Magritte-like descriptions." —The New York Times
                               
"Tantalizing, fascinating. . . . A generous gift to readers. . . . Filled with sly wit and memorable images." —The Christian Science Monitor
 
"A beautifully printed objet d'art in its own right, the book of previously unpublished writings offers a thrilling insight into the great writer's creative process, 28 years after his death." —The Kansas City Star
 
"A unique chance to see the master out of control. . . . It's like seeing an unfinished Michelangelo sculpture--one of those rough, half-formed giants straining to step out of its marble block. It's even more powerful, to a different part of the brain, than the polish of a David or a Lolita." —New York magazine
 
"This is no ordinary manuscript. . . . The Original of Laura is an astonishingly accurate representation of a genius' shards. But, my God, what shards these are. What devotee of Nabokov, much less mere reader, could possibly regret Dmitri Nabokov's decision to give us this gift? . . . What we have is a novelistic genius's fever dream—one of the great literary talents of his century aswirl with ideas and last thoughts." —The Buffalo News
 
"Nabokov's last metafictive parable. . . . One of the most interesting short stories Nabokov never wrote." —San Francisco Chronicle
 
"Bits and pieces of Laura will beckon and beguile Nabokov fans, who will find many of the author's perennial themes and obsessions percolating through the story of Philip. . . . In these pages readers will find bright flashes of Nabokovian wordplay and surreal, Magritte-like descriptions." —The New York Times
 
"Undeniably handsome. . . . Nabokov's ornate vocabulary is predictably fun, especially when applied to body parts." —The Guardian (London)
 
"The more I reread it, the more I discover and admire. . . . His style may be most extraordinary not so much as prose but as story. . . . For centuries, I predict, scholars of narrative will focus on the opening chapter of The Original of Laura as proof of the new finds to be made in fiction—in characterization, setting, action, speech, narration." –Brian Boyd, The Globe and Mail (Toronto)
Advertisement