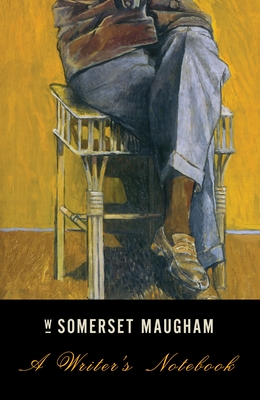 A Writer's Notebook (Paperback)
Vintage Books USA, 9780307473196, 367pp.
Publication Date: December 1, 2009
Description
Filled with keen observations, autobiographical notes, and the seeds of many of Maugham's greatest works, A Writer's Notebook is a unique and exhilarating look into a great writer's mind at work. From nearly five decades, Somerset Maugham recorded an intimate journal. In it we see the budding of his incomparable vision and his remarkable career as a writer. Covering the years from his time as a youthful medical student in London to a seasoned world traveler around the world, it is playful, sharp witted, and always revealing. Undoubtedly one of his most significant works, A Writer's Notebook is a must for Maugham fans and anyone interested in the creative process.
About the Author
W. Somerset Maugham was one of the twentieth century's most popular novelists, as well as a celebrated playwright, critic, and short story writer. He was born in Paris but grew up in England and served as secret agent for the British during World War I. He wrote many novels, including the classics Of Human Bondage, The Razor's Edge, Cakes and Ale, Christmas Holiday, Moon and Sixpence, Theatre, and Up at the Villa.
Praise For A Writer's Notebook…
"Maugham is a great artist.... A genius." —Theodore Dreiser "An expert craftsman . . . His style is sharp, quick, subdued, casual." —New York Times "[Maugham] has given infinite pleasure and left us a splendor of writing which will remain for as long as the written English word is permitted to exist." —Daily Telegraph "The modern writer who has influenced me most is Somerset Maugham"--George Orwell"Maugham remains the consummate craftsman . . . [Hid prose is] so compact, so economical, so closely motivated, so skillfully written that it rivets from first to last." —Saturday Review of Literature   "It is very difficult for a writer of my generation, if he is honest, to pretend indifference to the work of Somerset Maugham. . . . He was always so entirely there." —Gore Vidal
Advertisement