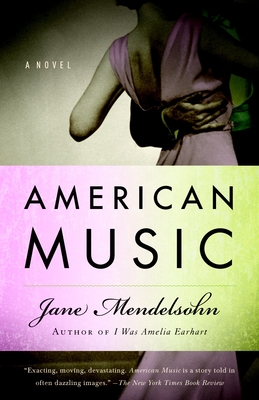 American Music (Paperback)
Vintage Books, 9780307473974, 237pp.
Publication Date: June 14, 2011
June 2010 Indie Next List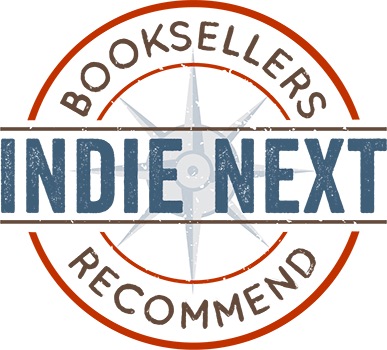 "Winding through several generations and told in a unique and enchanting style, this is a mesmerizing and mysterious love story. In 2005, a war veteran and his physical therapist realize that together they have the ability to see into her past. As the stories unfold, the two share a tender but peculiar relationship, until their own tale comes to a surprising end. American Music is a beautiful, exquisitely crafted puzzle, the pieces of which come together to remind us that we are more connected to our past and our future than we realize."
— Kaley Degoursey, R.J. Julia Booksellers, Madison, CT
View the List
Description
The celebrated author of I Was Amelia Earhart brings us a brilliant, kaleidoscopic story of human connection that soars with imagination, spirit, and Mendelsohn's distinctive mesmerizing style.
Honor is a physical therapist with a mysterious patient in Milo, the Iraq war veteran whose destroyed back is the only testament to his emotional scars. When Honor touches him, she and Milo are overwhelmed by startling visions of the past: Of 1930s New York, where a young marriage is tested by the arrival of an intriguing cousin; of a female photographer whose life's work is irrevocably stolen; of a young mother determined to make it on her own; and of 17th-century Turkey, where the forbidden love affair of a eunuch and the sultan's concubine threatens a tragic end. As the stories converge in a crescendo of revelations, they bring Honor and Milo closer to healing and understanding. A breathtaking mystery and meditation on love, American Music is a compassionate and wondrous novel.
About the Author
Jane Mendelsohn is a graduate of Yale University. She is the author of two previous novels, including the New York Times best seller I Was Amelia Earhart. She lives in New York City with her husband and two children.
Praise For American Music…
"Redefines the genre. . . . Exacting, moving, devastating. American Music is a story told in . . . dazzling images." —The New York Times Book Review

 "Unpretentious, moving, intelligent, and fresh. . . . Like Count Basie and His Orchestra, this book swings." —Elle 

 "What a captivating storyteller Mendelsohn can be. . . . A romantic story of romantic stories, full of love and longing." —The Washington Post
 
"Glorious. . . . An aleph of a novel—a keyhole one looks into and cannot pull away from." —Los Angeles Times 

 "Luminous. . . . Intricately plotted and affectingly written. . . . A piercing, magical revelation about the capricious power of disclosed truths to lift us up or take us down." —The Boston Globe 

 "If the artist Edward Hopper had been a writer, he might have dreamed up something like the New York-y 1930s sections of Jane Mendelsohn's American Music, a beautiful bittersweet novel." —O, The Oprah Magazine 

 "Intriguing. . . . Haunting. . . . Dip[s] boldly into the waters of magical realism. . . . Even though life often plays in a minor key, it can be perfect sometimes anyway." —The Miami Herald 

 "In her exquisite, psychologically fluent novels, the actual and imagined merge as Mendelsohn tests the power of stories to define, guide, and sometimes destroy us. Her third novel is an intricate puzzle of haunting, far-reaching, secretly connected love stories…. Sensuously rendered." —Booklist (starred review) 

 "Beautifully rendered. . . . [Joe, Pearl, and Vivian's] story is a heartbreaker, stark in its reality. . . . Powerful. . . . Hard to forget." —Providence Journal  

 "Invites the kind of reading we don't often allow ourselves anymore—that accomplished in one sitting…. Mendelsohn allows each of these stories to arrive at what feels like its natural end, like cymbals allowed to tremble until they gradually come to rest." —Slate 

 "Haunting, mystical and beautiful, American Music is written in a uniquely creative style that poignantly and powerfully touches the reader contemplating the gift of music in an American period of history yearning for recovery and renewal." —Historical Novels Review

"As in her earlier novel, I Was Amelia Earhart, Jane Mendelsohn proves a master of historical context: American history itself is as much a character as those who live and die through it."  —The Charleston Post & Courier

"Jane Mendelsohn as produced a taut, sui generis story that should be a major contender for novel of the year. . . . Brilliant, stunning and divinely thought-provoking." —Sacramento Book Review
Advertisement