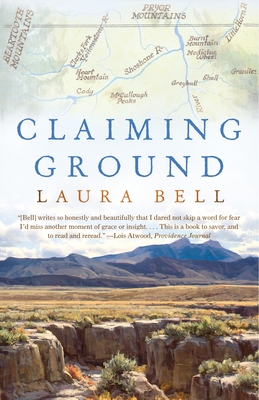 Claiming Ground (Paperback)
Vintage Books, 9780307474643, 241pp.
Publication Date: April 19, 2011
March 2010 Indie Next List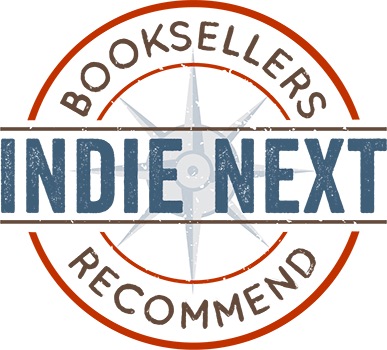 "When Laura Bell moves from Kentucky to Wyoming to herd sheep, she finds a land of staggering beauty peopled by a cast of odd balls and eccentrics, and a blissful and terrifying solitude that is perhaps the defining characteristic of that land. Bell's ability to relay the beauty and the terror, the loneliness and the oddly satisfying connections, make this an unforgettable memoir, evocative in terms of landscape of the human heart."
— Betsy Burton, The King's English, Salt Lake City, UT
View the List
Description
A Providence Journal Best Book of the Year
In 1977, Laura Bell left her family home in Kentucky for a wild and unexpected adventure: herding sheep in Wyoming's Big Horn Basin. The only woman in a man's world, she nevertheless found a home among the strange community of drunks and eccentrics, as well as a shared passion for a life of solitude and hard work. By turns cattle rancher, forest ranger, outfitter, masseuse, wife and mother, Bell vividly recounts her struggle to find solid earth in a memoir that's as breathtaking as it is singular.
About the Author
Laura Bell's work has been published in several collections, and from the Wyoming Arts Council she has received two literature fellowships as well as the Neltje Blanchan Memorial Award and the Frank Nelson Doubleday Memorial Award. She lives in Cody, Wyoming, and since 2000 has worked there for the Nature Conservancy.
Praise For Claiming Ground…
"[Bell] writes so honestly and beautifully that I dared not skip a word for fear I'd miss another moment of grace or insight. . . . This is a book to savor, and to read and reread." —Lois Atwood, Providence Journal

"A fresh, wonderful piece of writing, about the isolated and attentive kind of life almost nobody lives nowadays, or ever did."  —Kent Haruf, author of Plainsong

"Remarkable. . . . Exquisite. . . . Bell may have grown up in the South, but she writes like a Wyoming native. . . . Tender and touching." —New West
 
"The finest memoir I've read." —Mark Spragg, author of An Unfinished Life
 
"Beautiful, moving, and graceful." —The Boston Globe
 
"The American West has asserted itself as a powerful muse for . . . a group of remarkable women writers that includes Annie Proulx [and] Terry Tempest Williams. . . . Claiming Ground, Bell's debut, marks her elevation into that group. Bell's metamorphosis slowly unfolds in prose that is both rustically piquant and lyrical." —The Christian Science Monitor

"Luminous. . . . Can be savored for the lyricism of its language, its insight into a distinct American region and a meditation on physical work and the role it played in one woman's life." —Minneapolis Star-Tribune
 
"Part lyrical remembrance of a deeply intense relationship with nature in a sweepingly majestic landscape, part unswerving self-analysis, Claiming Ground delivers both beauty and unabashed reflection." —BookPage
 
"Bell loves the solitude for its grandeur and for connecting her to the wildlife, all of which she renders in a luminous and flinty prose attuned to the country."—The Free Lance-Star (Fredericksburg, VA)
 
"Unique and engaging. . . . Well worth reading." —San Francisco Chronicle
 
"If you couldn't put down Elizabeth Gilbert's Eat, Pray, Love, you must go out right this minute and buy Laura Bell's Claiming Ground. . . . Worth is rarely the measure of a book's success, but if ever a memoir deserved to be a bestseller, Claiming Ground surely does. . . . Brave and honest. . . . Endlessly inventive." —Nashville Scene Weekly
 
"Quietly powerful. . . . Bell's writing elegantly balances pain and love, solitude and family ties, finding solace both in human relationships and in relationships to animals and the Western landscape.  Big and open-hearted like the Wyoming sky, this memoir is a pleasure to read." —Sacramento Book Review
 
"Brings a unique point of view—and tremendous writing talent—to [the America West]. . . . A portrait of the inextricable link between a person and a place." —Salt Lake City Weekly
 
"Bell tenderly writes about the people in her life with grace and reverence, never sacrificing honesty." —The Billings Gazette
 
"Has brought more than one reader to tears. . . . Vivid." —The Cody Enterprise
 
"A heart-wrenching ode to the rough, enormous beauty of the Western landscape." —The Nature Conservancy  
 
"Bell's gift for observation, generous analysis, and her ability to turn a place and people into words are uncommon—traits she shares with the likes of Normal McLean and Wallace Stegner, but few others. . . . [A] fine book." —Metro Pulse (Knoxville, TN)
 
"Open, honest, strong and unflinching." —The Durango Herald
 
"A wonderfully written, refreshing story." —William Kittredge
 
"Intriguing and eloquent, by turns guarded then vulnerable, and always written with honesty and keen observation, Laura Bell's Claiming Ground merges exquisitely the human condition of wonder, celebration, fear and longing with the western landscape that so arouses and nurtures these same senses." —Rick Bass
 
"Deeply felt. . . . Each twist of the story [is] viscerally evoked by Bell's wrenching, raw, and honest prose." —Orion magazine
 
"[Bell] describes a world that most would have trouble imagining—what the inside of a sheepwagon looks like, how to spot a cow in labor, what little luxuries fit best inside saddlebags. . . . Bell watches the land with an attentiveness gained from years of scanning the horizon for wayward sheep, and she captures its sights and sounds with startling beauty." —High Country News
Advertisement