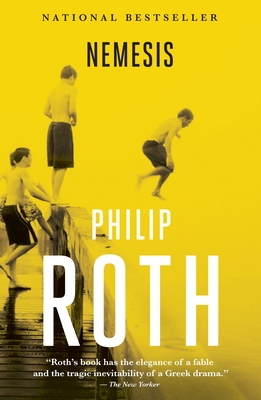 Nemesis (Vintage International) (Paperback)
Vintage, 9780307475008, 304pp.
Publication Date: October 4, 2011
Other Editions of This Title:
Hardcover (10/5/2010)
Compact Disc (10/4/2011)
MP3 CD (9/1/2015)
Compact Disc (10/4/2011)
Compact Disc (11/1/2010)
Hardcover, Large Print, Large Print (11/1/2010)
Paperback (10/1/2011)
MP3 CD (11/1/2010)
Paperback (10/1/2011)
MP3 CD (11/2/2010)
MP3 CD (10/4/2011)
* Individual store prices may vary.
November 2010 Indie Next List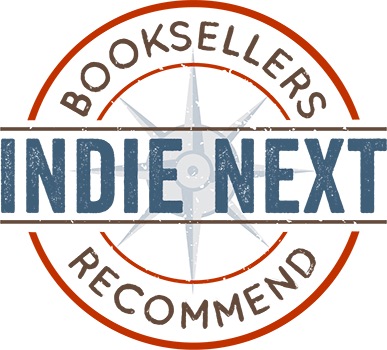 "This is a fiercely passionate, devastating book on the themes of hubris and retributive justice set in an elegiac summer camp during an unchecked polio epidemic in the mid 1940s. Roth has done nothing less than create an authentic American counterpart to Greek tragedy. It's a disturbing, unnerving book that keeps you in an increasingly fearful nervous tension. This is Roth in top form."
— Russ Barker, Brookline Booksmith, Brookline, MA
View the List
Description
Set in a Newark neighborhood during a terrifying polio outbreak, Nemesis is a wrenching examination of the forces of circumstance on our lives.
 
Bucky Cantor is a vigorous, dutiful twenty-three-year-old playground director during the summer of 1944. A javelin thrower and weightlifter, he is disappointed with himself because his weak eyes have excluded him from serving in the war alongside his contemporaries. As the devastating disease begins to ravage Bucky's playground, Roth leads us through every inch of emotion such a pestilence can breed: fear, panic, anger, bewilderment, suffering, and pain. Moving between the streets of Newark and a pristine summer camp high in the Poconos, Nemesis tenderly and startlingly depicts Cantor's passage into personal disaster, the condition of childhood, and the painful effect that the wartime polio epidemic has on a closely-knit, family-oriented Newark community and its children. 

About the Author
In 1997 Philip Roth won the Pulitzer Prize for American Pastoral. In 1998 he received the National Medal of Arts at the White House and in 2002 the highest award of the American Academy of Arts and Letters, the Gold Medal in Fiction. He twice won the National Book Award and the National Book Critics Circle Award. He won the PEN/Faulkner Award three times. In 2005 The Plot Against America received the Society of American Historians' Prize for "the outstanding historical novel on an American theme for 2003–2004." Roth received PEN's two most prestigious awards: in 2006 the PEN/Nabokov Award and in 2007 the PEN/Bellow Award for achievement in American fiction. In 2011 he received the National Humanities Medal at the White House, and was later named the fourth recipient of the Man Booker International Prize. He died in 2018.
Praise For Nemesis (Vintage International)…
"Roth's book has the elegance of a fable and the tragic inevitability of a Greek drama."—The New Yorker

"An artfully constructed, suspenseful novel with a cunning twist towards the end."—J. M. Coetzee, New York Review of Books

"Elegant. . . . Suffused with precise and painful tenderness. . . . Stands out for its warmth." —The New York Times Book Review
 
"Painful and powerful. . . . Somberly but vividly, [Roth] recreates the panic and fear triggered by polio." —USA Today

"A perfectly proportioned Greek tragedy played out against the background of the polio epidemic that swept Newark, New Jersey, during the summer of 1944." —Financial Times
 
 "Like a very well-executed O. Henry story. . . . A parable about the embrace of conscience. . . .and what its suffocating, life-denying consequences can be." –Michiko Kakutani, The New York Times
 
"Yet another small triumph from one of our native artists largest in spirit. And by small I mean in length of the book. . . . This dual portrait, of a neighborhood and of a man quite representative of the times when trouble struck his neighborhood with lethal force, gives this new novel a singular appeal." —Chicago Tribune
 
"Roth writes a lean, vigorous prose that burns with the intensity of his purpose. It flows smoothly even when he wrestles with the knottiest of philosophical problems." —Plain Dealer
 
"Exquisite. It is utterly straightforward American realism that could almost have been written not long after Letting Go and Goodbye Columbus at the beginning of Roth's career." —Buffalo News
 
"Roth is all about character and how we are shaped by improbable circumstances, and here he offers up insight to match his many years on the job." —San Francisco Chronicle
 
"Grippingly and with documentary expertise, it tells a story set in the devastating 1944 polio epidemic. . . . Roth writes vividly of heat-choked streets and cramped houses." —Boston Globe
 
"Classic Roth: handsomely written, historically evocative and brutally honest about human emotions. . . . Impressive." —Richmond Times Dispatch
 
"Roth's prose, that magnificent voice of his, has always fed off the twin passions of lust and rage." —The New Republic
 
"Roth does an excellent job of conjuring up the fear that polio caused before the arrival of a vaccine. . . . Cantor is one of Roth's best creations and the atmosphere of terror is masterfully fashioned." —The Daily Telegraph (UK)
 
"Roth has always been terrific at rendering the times and places close to his own youth. And in Nemesis, he masterly contrasts the sweaty, close world of all-day ball games and nights spent on front stoops with affluence and young love developing in the cool countryside. . . . A quick, propulsive read full of chiseled storytelling." —Chicago Sun-Times
 
"Some of the most scathing and beautiful prose of our time." —The Toronto Star
 
"Part of the appeal—and the strangeness—of Roth's novel is the way that it renders this situation, with its seemingly undramatic topic and unlikely protagonist, without hyperbole, yet maintains a grasp on the tension and ethical drama." —The Times Literary Supplement (London)