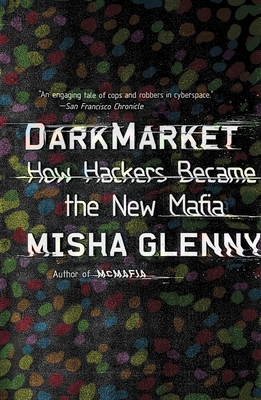 Darkmarket: How Hackers Became the New Mafia (Paperback)
How Hackers Became the New Mafia
Vintage Books, 9780307476449, 296pp.
Publication Date: October 2, 2012
Description
In this fascinating and compelling book a must-read for anyone who owns a computer Misha Glenny exposes our governments multi-billion-dollar war against an ever-morphing, super smart new breed of criminal: the hacker.
The benefits of living in a digital, globalized society are enormous; so too are the dangers. We bank online, shop online, date, learn, work, and live online, but have the institutions that keep us safe on the streets learned to protect us from the deadly new mafia of cybercriminals? To answer this question, Glenny offers a vivid examination of the rise of the criminal hacking website DarkMarket and its ultimate fall. Along the way, he presents alarming and illuminating stories about both the shadowy individuals behind its scenes and the organizations tasked with bringing them to justice.
About the Author
Misha Glenny is a former BBC Central Europe correspondent. Glenny covered the fall of Communism and the wars in the former Yugoslavia. He is the author of McMafia; The Rebirth of History; The Fall of Yugoslavia (which won the Overseas Press Club Award in 1993 for Best Book on Foreign Affairs); and The Balkans: Nationalism, War and the Great Powers, 1804-1999. He has been regularly consulted by U.S. and European governments on major policy issues. Misha Glenny lives in London.
Praise For Darkmarket: How Hackers Became the New Mafia…
"[An] engaging tale of cops and robbers in cyberspace." —San Francisco Chronicle
  
"An eminently readable, witty narrative that sustains suspense until the very last pages." —The Wall Street Journal
 
"Misha Glenny tells us that cyber crime is right here and has been for years—hiding in plain sight. . . . Required reading." —The New Yorker
 
"A truly remarkable story. . . . Magnificent." —Financial Times

"This extraordinarily powerful book demonstrates how utterly we lack the shared supranational tools needed to fight cybercrime." —Roberto Saviano, author of Gomorrah
Advertisement