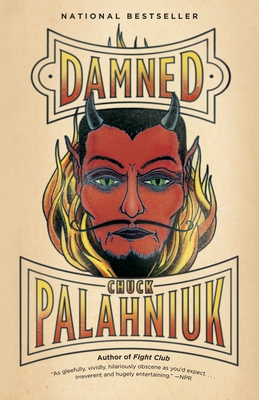 Damned
Paperback

* Individual store prices may vary.
Other Editions of This Title:
Digital Audiobook (10/11/2021)
Hardcover (10/18/2011)
November 2011 Indie Next List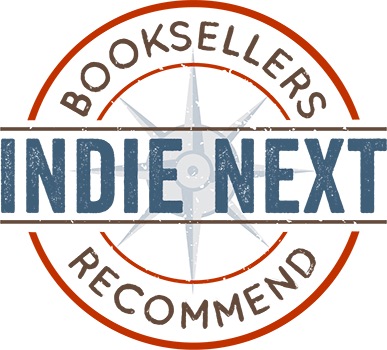 "Palahniuk has penned another fun, oddly breezy read, considering it's set among the damned hordes of hell. Thirteen-year-old narrator Madison, the sassy, cynical offspring of a world-famous, self-absorbed actress and a billionaire, has been rather inexplicably sent to hell after dying of a marijuana overdose. Teaming up with a teen-movie superfecta of side characters -- the brain, the jock, the rebel, and the prom queen -- Madison must find her true place in the overall scheme of things, while praying all along that it's not an eternity of telemarketing."
— Whitney Spotts, Schuler Books & Music, Lansing, MI
View the List
Description
"As gleefully, vividly, hilariously obscene as you'd expect. . . . Irreverent and hugely entertaining." —NPR

From the bestselling author of Fight Club comes a dark and brilliant satire about adolescence, Hell, and the Devil.  
 
Madison is the thirteen-year-old daughter of a narcissistic film star and a billionaire. Abandoned at her Swiss boarding school over Christmas, she dies over the holiday, presumably of a marijuana overdose. The last thing she remembers is getting into a town car and falling asleep. Then she's waking up in Hell. Literally. Madison soon finds that she shares a cell with a motley crew of young sinners: a cheerleader, a jock, a nerd, and a punk rocker, united by their doomed fate, like an afterschool detention for the damned. Together they form an odd coalition and march across the unspeakable landscape of Hell--full of used diapers, dandruff, WiFi blackout spots, evil historical figures, and one horrific call center--to confront the Devil himself.


Praise For Damned…
Praise for Damned:
"As gleefully, vividly, hilariously obscene as you'd expect. . . . Irreverent and hugely entertaining." —NPR
"Brilliant. . . . Palahniuk's descriptions of hell are inspired, crafted with great comic flair. . . . A winning and funny book." —The Washington Post
"Hilarious. . . . The Judy Blume book from hell, just as Mr. Palahniuk intended." —The New York Times
 
"When it comes to drawing up a vision of hell, there are few American writers better suited to the job than Chuck Palahniuk." —Los Angeles Times

"Damned is gross, sick, nasty, silly, all the things you want from the merry madman of American letters, Chuck Palahniuk. How can you not be instantly transfixed by an opening like this?: 'Are you there, Satan? It's me, Madison. I'm just now arrived here, in Hell, but it's not my fault except for maybe dying from an overdose of marijuana.' And so begins the kind of goofy, but hypnotically endearing tale of a 13-year-old girl who, completely lost in life, finally starts to discover herself in Palahniuk's demented version of the afterlife....With Damned, [he] opens the fire hose to full bore again, stripping away the veneer on American society and showing us the yucky parts we don't want to see."—Chris Talbot, AP

"[T]horoughly original...satiric and horrifying, enough so you'll want to repent after you read."—Christian DuChateau, CNN

"Some Fight Club trademarks--youthful disaffection, violence, gross-out humor, a dystopic setting, cultural satire as an extreme sport, a decent helping of third-act pathos--can be seen in...Damned.  Even prepubescent Madison Spencer, the protagonist of Damned, has traits that could be seen as Tyler Durden-esque. She's disaffected from society (i.e., those still alive), she kicks serious butt and is a cultural critic who becomes an unlikely leader....It's hard to pitch the broadly satirical Damned as a useful replacement narrative of life after death, but it's a rollicking adventure of Swiftian proportions, a Valleyfair of the Underworld that, incidentally, shows an overweight teenage girl bringing Satan himself down a peg."—Claude Peck, Minneapolis Star-Tribune

"Damned is typical of Palahniuk's work: a scathing satire that is unfiltered, caustic and smart....[His] descriptions of hell are priceless."—Rege Behe, Pittsburgh Tribune Review

"Even just its first few chapters reveal several layers of satiric humor, social commentary, Grand Guignol violence and heartbreaking insight....The narrator's blend of snark, precocious wit and unconcealed vulnerability and need is a combination as refreshing as the book is hard to put down."—Bill O'Driscoll, Pittsburgh City Paper 
 

Anchor, 9780307476531, 256pp.
Publication Date: October 2, 2012
About the Author
CHUCK PALAHNIUK's eleven best-selling novels—Tell-All, Pygmy, Snuff, Rant, Haunted, Lullaby, Fight Club, Diary, Survivor, Invisible Monsters, and Choke—have sold more than five million copies in the United States. He is also the author of Fugitives and Refugees, published as part of the Crown Journey Series, and the nonfiction collection Stranger Than Fiction. He lives in the Pacific Northwest.