A Visit from the Goon Squad
Paperback

* Individual store prices may vary.
Other Editions of This Title:
Digital Audiobook (2/11/2019)
Hardcover (6/8/2010)
Paperback, Large Print (4/3/2012)
Paperback, Chinese (4/1/2012)
Prebound (3/22/2011)
Paperback (3/15/2012)
Compact Disc (7/1/2010)
Paperback (7/1/2011)
Paperback (6/1/2011)
Paperback (3/1/2011)
Paperback (7/2/2012)
Hardcover, Large Print (7/12/2011)
Summer 2012 Reading Group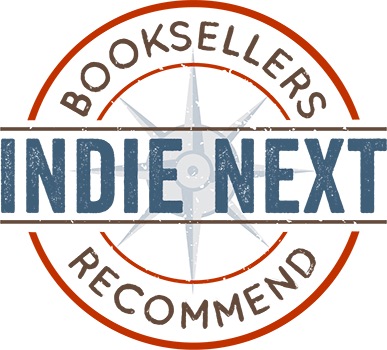 "In A Visit from the Goon Squad, Egan presents a number of the kinds of idiosyncrasies we tend to avoid, only in this collection of expertly layered stories, the flawed characters enrapture and entwine themselves in the reader's imagination. Egan's novel is in a fresh form, the function of which merely hints at our own human imperfections and allows readers to forgive not just the characters in this collection, but themselves as well."
— Brett Weinkle, Greenlight Bookstore, Brooklyn, NY
View the List
June 2010 Indie Next List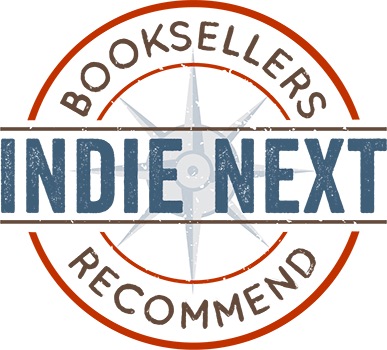 "In her latest work, Egan presents a number of the kind of idiosyncrasies we tend to avoid, only in this collection of expertly layered stories, the flawed characters enrapture and entwine themselves in the reader's imagination. Egan's novel is a fresh form, the function of which merely hints at our own human imperfections and allows readers to forgive not just the characters in this collection, but themselves as well."
— Brette Weinkle, Greenlight Bookstore, Brooklyn, NY
View the List
Description
NATIONAL BESTSELLER
National Book Critics Circle Award Winner
PEN/Faulkner Award Finalist
A New York Times Book Review Best Book

One of the Best Books of the Year: Boston Globe, Chicago Tribune, The Daily Beast, The Miami Herald, The Minneapolis Star-Tribune, Newsday, NPR's On Point, O, the Oprah Magazine, People, Publishers Weekly, Salon, San Francisco Chronicle, Seattle Times, Slate, Time, The Washington Post, and Village Voice

Bennie is an aging former punk rocker and record executive. Sasha is the passionate, troubled young woman he employs. Here Jennifer Egan brilliantly reveals their pasts, along with the inner lives of a host of other characters whose paths intersect with theirs. With music pulsing on every page, A Visit from the Goon Squad is a startling, exhilarating novel of self-destruction and redemption.
Praise For A Visit from the Goon Squad…
"Pitch perfect. . . . Darkly, rippingly funny. . . . Egan possesses a satirist's eye and a romance novelist's heart."
—The New York Times Book Review

"At once intellectually stimulating and moving. . . . Like a masterful album, this one demands a replay."
—The San Francisco Chronicle

"A new classic of American fiction."
—Time

"Audacious, extraordinary."
—Philadelphia Inquirer

"A spiky, shape-shifting new book. . . . A display of Egan's extreme virtuosity."
—The New York Times
 
"Wildly ambitious. . . . A tour de force. . . . Music is both subject and metaphor as Egan explores the mutability of time, destiny, and individual accountability post-technology."
—O, The Oprah Magazine
 
"The smartest book you can get your hands on."
—Los Angeles Times
 
"A rich and unforgettable novel about decay and endurance, about individuals in a world as it changes around them. . . . [Egan] is one of the most talented writers today."
—The New York Review of Books

"It ends in the same place it starts, except that everything has changes, including you, the reader."
—The New Republic

"Clever. Edgy. Groundbreaking. . . . Features characters about whom you come to care deeply as you watch them doing things they shouldn't, acting gloriously, infuriatingly human."
—The Chicago Tribune

"Egan's bravura fifth book samples from different eras (the glory days of punk; a slick, socially networked future) and styles (sly satire, moving tragedy, even PowerPoint) to explore the interplay between music and the rough rhythms of life."
—Vogue
 
"Told with both affection and intensity, Goon Squad stands as a brilliant, all-absorbing novel for the beach, the woods, the air-conditioned apartment or the city stoop while wearing your iPod. Stay with this one."
—Alan Cheuse, NPR's All Things Considered
 
"Brilliant, inventive. . . . Emboldening. It cracks the world open afresh. . . . Would that Marcel Proust could receive [a copy]. It would blow his considerable mind. . . . Expect to inhale Egan's A Visit From the Goon Squad. Then expect it to lodge in your cranium and your breastbone a good long while."
—Cleveland Plain Dealer
 
"Frequently dazzling. . . . Egan's expert flaying of human foibles has the compulsive allure of poking at a sore tooth: excruciating but exhilarating too."
—Entertainment Weekly
 
"If Egan is our reward for living through the self-conscious gimmicks and ironic claptrap of postmodernism, then it was all worthwhile. . . . [A] triumph of technical bravado and tender sympathy. . . . Turn up the music, skip the college reunion and curl up with The Goon Squad instead."
—The Washington Post
 


Anchor, 9780307477477, 352pp.
Publication Date: March 22, 2011
About the Author
Jennifer Egan is the author of four novels: A Visit from the Goon Squad, The Keep, Look at Me, The Invisible Circus; and the story collection Emerald City. Her stories have been published in The New Yorker, Harper's Magazine, GQ, Zoetrope, All-Story, and Ploughshares, and her nonfiction appears frequently in The New York Times Magazine. She lives with her husband and sons in Brooklyn.
1. A Visit from the Goon Squad shifts among various perspectives, voices, and time periods, and in one striking chapter (pp. 234–309), departs from conventional narrative entirely. What does the mixture of voices and narrative forms convey about the nature of experience and the creation of memories? Why has Egan arranged the stories out of chronological sequence?
2. In "A to B" Bosco unintentionally coins the phrase "Time's a goon" (p. 127), used again by Bennie in "Pure Language" (p. 332). What does Bosco mean? What does Bennie mean? What does the author mean?
3. "Found Objects" and "The Gold Cure" include accounts of Sasha's and Bennie's therapy sessions. Sasha picks and chooses what she shares: "She did this for Coz's protection and her own—they were writing a story of redemption, of fresh beginnings and second chances" (pp. 8–9). Bennie tries to adhere to a list of no-no's his shrink has supplied (p. 24). What do the tone and the content of these sections suggest about the purpose and value of therapy? Do they provide a helpful perspective on the characters?
4. Lou makes his first appearance in "Ask Me If I Care" (pp. 39–58) as an unprincipled, highly successful businessman; "Safari" (pp. 59–83) provides an intimate, disturbing look at the way he treats his children and lover; and "You (Plural)" (pp. 84–91) presents him as a sick old man. What do his relationships with Rhea and Mindy have in common? To what extent do both women accept (and perhaps encourage) his abhorrent behavior, and why to they do so? Do the conversations between Lou and Rolph, and Rolph's interactions with his sister and Mindy, prepare you for the tragedy that occurs almost twenty years later? What emotions does Lou's afternoon in "You (Plural)" with Jocelyn and Rhea provoke? Is he basically the same person he was in the earlier chapters?
5. Why does Scotty decide to get in touch with Bennie? What strategies do each of them employ as they spar with each other? How does the past, including Scotty's dominant role in the band and his marriage to Alice, the girl both men pursued, affect the balance of power? In what ways is Scotty's belief that "one key ingredient of so-called experience is the delusional faith that it is unique and special, that those included in it are privileged and those excluded from it are missing out" (p. 98) confirmed at the meeting? Is their reunion in "Pure Language" a continuation of the pattern set when they were teenagers, or does it reflect changes in their fortunes as well as in the world around them?
6. Sasha's troubled background comes to light in "Good-bye, My Love" (pp. 208–33). Do Ted's recollections of her childhood explain Sasha's behavior? To what extent is Sasha's "catalog of woes" (p. 213) representative of her generation as a whole? How do Ted's feelings about his career and wife color his reactions to Sasha? What does the flash-forward to "another day more than twenty years after this one" (p. 233) imply about the transitory moments in our lives?
7. Musicians, groupies, and entertainment executives and publicists figure prominently in A Visit from the Goon Squad. What do the careers and private lives of Bennie, Lou, and Scotty ("X's and O's"; "Pure Language"); Bosco and Stephanie ("A to B"); and Dolly ("Selling the General") suggest about American culture and society over the decades? Discuss how specific details and cultural references (e.g., names of real people, bands, and venues) add authenticity to Egan's fictional creations.
8. The chapters in this book can be read as stand-alone stories. How does this affect the reader's engagement with individual characters and the events in their lives? Which characters or stories did you find the most compelling? By the end, does everything fall into place to form a satisfying storyline?
9. Read the quotation from Proust that Egan uses as an epigraph (p. ix). How do Proust's observations apply to A Visit from the Goon Squad? What impact do changing times and different contexts have on how the characters perceive and present themselves? Are the attitudes and actions of some characters more consistent than others', and if so, why?
10. In a recent interview Egan said, "I think anyone who's writing satirically about the future of America and life often looks prophetic. . . . I think we're all part of a zeitgeist and we're all listening to and absorbing the same things, consciously or unconsciously. . . ." (Brooklyn Daily Eagle, February 8, 2010). Considering current social trends and political realities, including fears of war and environmental devastation, evaluate the future Egan envisions in "Pure Language" and "Great Rock and Roll Pauses."
11. What does "Pure Language" have to say about authenticity in a technological and digital age? Would you view the response to Bennie, Alex, and Lulu's marketing venture differently if the musician had been someone other than Scotty Hausmann and his slide guitar? Stop/Go (from "The Gold Cure"), for example?