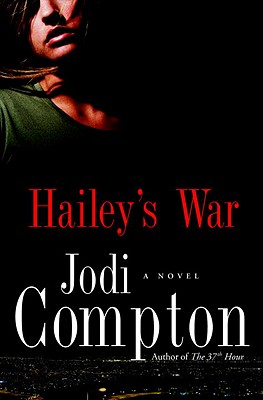 Hailey's War (Hardcover)
Crown, 9780307588050, 304pp.
Publication Date: June 15, 2010
* Individual store prices may vary.
or
Not Currently Available for Direct Purchase
Description
Hailey Cain has a history of testing the limits of her fate: as a fearless bike messenger on the twisted, competitive streets of San Francisco; as a young female cadet in a sea of men at West Point. But Hailey also has secrets--the biggest of which led her to leave the academy just two months short of graduation, two months away from becoming a lieutenant in the U.S. Army.

Now, scraping and fighting her way through life, Hailey finds focus only when she's in motion. When an old friend from her former life in Los Angeles calls in a favor, Hailey doesn't have to think too long before she accepts the mission. She will escort a young Mexican woman across the border to a remote mountain town in Sierra Madre. But what happens there will alter Hailey's life irrevocably.

From the dustiest Mexican roads to the meanest streets of East L.A., Hailey finds herself ensnared in a war more deviant and ugly than any she trained for as a cadet. Deep in the gang underworld, pusued by mobsters and authorities alike, Hailey must use her instincts to stay alive--and to protect the innocent from a past that still haunts her.

Awash in sharp gangland details and unrelenting in its pace, Hailey's War introduces one of the most memorable heroines in recent crime fiction. Hailey Cain is complicated, tough, and unnerving--and her journey into the depths of despair and desperation is as harrowing as it is impossible to put down.
About the Author
Jodi Compton, like Hailey Cain, is "Californian in a way a lot of people are Californian; I was born someplace else." Jodi has lived in California since the age of one, excepting a brief stint in Minneapolis. She is the author of two previous crime novels, "The 37th Hour" and "Sympathy Between Humans." She currently lives in Northern California with her Lab mix, Lady Bird.
Praise For Hailey's War…
"Something tells me that if Hailey Cain, the 23-year-old protagonist of "Hailey's War" and Lisbeth Salander ever met, they'd circle around, size each other up and accept some grudging mutual respect that might, with a lot of time, develop into mutual loyalty."—Los Angeles Times

"You know what? Hailey Cain could walk alongside Jack Reacher very well indeed, I think." –Keith B. Walters, Books and Writers

"Kill Bill-style revenge thriller."—Publishers Weekly

"Watch this writer. She does it all: plots intelligently, writes elegantly, and creates characters who compel attention the old-fashioned way—by making you believe in them."—Kirkus Reviews

Advertisement