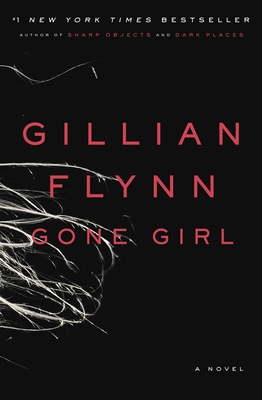 Gone Girl
A Novel
Hardcover

* Individual store prices may vary.
Other Editions of This Title:
Digital Audiobook (6/4/2012)
Paperback (4/22/2014)
Prebound (4/22/2014)
Paperback, Large Print (4/28/2014)
Paperback (5/22/2018)
CD-Audio (7/24/2012)
June 2012 Indie Next List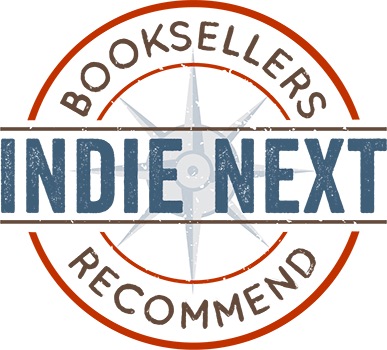 "Told from the alternating perspectives of Amy and Nick whose marriage is falling apart in small-town Missouri, this is first a story of perfect young love in Manhattan, followed by its slow disintegration after both partners lose their jobs and move to Nick's hometown to help his family through his mother's terminal illness. When Amy disappears, who is innocent and who is guilty? Slowly, each spouse's lies and deceptions are laid bare until the real foundation of their relationship is revealed. A tale reminiscent of Scott Turow, with a veneer of crazy all its own!"
— Susan Taylor, Book House of Stuyvesant Plaza, Albany, NY
View the List
Description
#1 NEW YORK TIMES BESTSELLER • The "mercilessly entertaining" (Vanity Fair) instant classic "about the nature of identity and the terrible secrets that can survive and thrive in even the most intimate relationships" (Lev Grossman, Time).

NAMED ONE OF THE MOST INFLUENTIAL BOOKS OF THE DECADE BY CNN AND ONE OF THE BEST BOOKS OF THE DECADE BY TIME AND ENTERTAINMENT WEEKLY

NAMED ONE OF THE TEN BEST BOOKS OF THE YEAR BY Janet Maslin, The New York Times • People • Entertainment Weekly • O: The Oprah Magazine • Slate • Kansas City Star • USA Today • Christian Science Monitor

On a warm summer morning in North Carthage, Missouri, it is Nick and Amy Dunne's fifth wedding anniversary. Presents are being wrapped and reservations are being made when Nick's clever and beautiful wife disappears. Husband-of-the-Year Nick isn't doing himself any favors with cringe-worthy daydreams about the slope and shape of his wife's head, but passages from Amy's diary reveal the alpha-girl perfectionist could have put anyone dangerously on edge. Under mounting pressure from the police and the media—as well as Amy's fiercely doting parents—the town golden boy parades an endless series of lies, deceits, and inappropriate behavior. Nick is oddly evasive, and he's definitely bitter—but is he really a killer?

NAMED ONE OF THE BEST BOOKS OF THE YEAR BY San Francisco Chronicle • St. Louis Post-Dispatch • Chicago Tribune • HuffPost • Newsday
Praise For Gone Girl: A Novel…
"Absorbing . . . In masterly fashion, Flynn depicts the unraveling of a marriage—and of a recession-hit Midwest—by interweaving the wife's diary entries with the husband's first-person account."—The New Yorker

"Ms. Flynn writes dark suspense novels that anatomize violence without splashing barrels of blood around the pages . . . Ms. Flynn has much more up her sleeve than a simple missing-person case. As Nick and Amy alternately tell their stories, marriage has never looked so menacing, narrators so unreliable."—The Wall Street Journal

"The story unfolds in precise and riveting prose . . . even while you know you're being manipulated, searching for the missing pieces is half the thrill of this wickedly absorbing tale."—O: The Oprah Magazine

"Ice-pick-sharp . . . spectacularly sneaky . . . impressively cagey . . . Gone Girl is Ms. Flynn's dazzling breakthrough. It is wily, mercurial, subtly layered and populated by characters so well imagined that they're hard to part with."—Janet Maslin, The New York Times

"An ingenious and viperish thriller . . . Even as Gone Girl grows truly twisted and wild, it says smart things about how tenuous power relations are between men and women, and how often couples are at the mercy of forces beyond their control. As if that weren't enough, Flynn has created a genuinely creepy villain you don't see coming. People love to talk about the banality of evil. You're about to meet a maniac you could fall in love with." —Jeff Giles, Entertainment Weekly
 
"An irresistible summer thriller with a twisting plot worthy of Alfred Hitchcock. Burrowing deep into the murkiest corners of the human psyche, this delectable summer read will give you the creeps and keep you on edge until the last page."—People (four stars)

"It's simply fantastic: terrifying, darkly funny and at times moving. . . . [Gone Girl is] her most intricately twisted and deliciously sinister story, dangerous for any reader who prefers to savor a novel as opposed to consuming it whole in one sitting."—Michelle Weiner, Associated Press
 
"Gillian Flynn's third novel is both breakneck-paced thriller and masterful dissection of marital breakdown. . . . Wickedly plotted and surprisingly thoughtful, this is a terrifically good read."—The Boston Globe
 
"Gone Girl is that rare thing: a book that thrills and delights while holding up a mirror to how we live. . . . Through her two ultimately unreliable narrators, Flynn masterfully weaves the slow trickle of critical details with 90-degree plot turns. . . . Timely, poignant and emotionally rich, Gone Girl will peel away your comfort levels even as you root for its protagonists—despite your best intuition." —San Francisco Chronicle
 
"Gillian Flynn's barbed and brilliant Gone Girl has two deceitful, disturbing, irresistible narrators and a plot that twists so many times you'll be dizzy."—Minneapolis Star-Tribune
 
"Flynn is a master manipulator, deftly fielding multiple unreliable narrators, sardonic humor, and social satire in a story of a marriage gone wrong that makes black comedies like The War of the Roses and Who's Afraid of Virginia Woolf look like scenes from a honeymoon. . . . It is, in a word, amazing."—Yvonne Zipp, The Christian Science Monitor

"Gone Girl [is] a thriller with an insane twist and an insidiously realistic take on marriage."—New York

"Brilliantly constructed and consistently absorbing . . . The novel, which twists itself into new shapes, works as a page-turning thriller, but it's also a study of marriage at its most destructive."—The Columbus Dispatch
Ballantine Books, 9780307588364, 432pp.
Publication Date: June 5, 2012
About the Author
Gillian Flynn is the author of the #1 New York Times bestseller Gone Girl, for which she wrote the Golden Globe–nominated screenplay; the New York Times bestsellers Dark Places and Sharp Objects; and a novella, The Grownup. A former critic for Entertainment Weekly, she lives in Chicago with her husband and children.
Do you like Nick or Amy? Did you find yourself picking a side? Do you think the author intends for us to like them? Why or why not?
Does the author intend for us to think of Nick or Amy as the stronger writer? Do you perceive one or the other as a stronger writer, based on their narration/journal entries? Why?
Do you think Amy and Nick both believe in their marriage at the outset?
Nick, ever conscious of the way he is being perceived, reflects on the images that people choose to portray in the world—constructed, sometimes plagiarized roles that we present as our personalities. Discuss the ways in which the characters—and their opinions of each other—are influenced by our culture's avid consumption of TV shows, movies, and websites, and our need to fit each other into these roles.
Discuss Amy's false diary, both as a narrative strategy by the author and as a device used by the character. How does the author use it to best effect? How does Amy use it?
What do you make of Nick's seeming paranoia on the day of his fifth anniversary, when he wakes with a start and reports feeling, You have been seen?
As experienced consumers of true crime and tragedy, modern "audiences" tend to expect each crime to fit a specific mold: a story, a villain, a heroine. How does this phenomenon influence the way we judge news stories? Does it have an impact on the criminal justice system? Consider the example of the North Carthage police, and also Tanner Bolt's ongoing advice to Nick.
What is Go's role in the book? Why do you think the author wrote her as Nick's twin? Is she a likable character?
Discuss Amy's description of the enduring myth of the "cool girl"—and her conviction that a male counterpart (seemingly flawless to women) does not exist. Do you agree? Why does she assume the role if she seems to despise it? What benefit do you think she derives from the act?
Is there some truth to Amy's description of the "dancing monkeys"—her friends' hapless partners who are forced to make sacrifices and perform "sweet" gestures to prove their love? How is this a counterpoint to the "cool girl"?
What do you think of Marybeth and Rand Elliott? Is the image they present sincere? What do you think they believe about Amy?
How does the book deal with the divide between perception and reality, or between public image and private lives? Which characters are most skillful at navigating this divide, and how?
How does the book capture the feel of the recession—the ending of jobs and contraction of whole industries; economic and geographical shifts; real estate losses and abandoned communities. Are some of Nick and Amy's struggles emblematic of the time period? Are there any parts of the story that feel unique to this time period?
While in hiding, Amy begins to explore what the "real" Amy likes and dislikes. Do you think this is a true exploration of her feelings, or is she acting out yet another role? In these passages, what does she mean when she refers to herself as "I" in quotes?
What do you think of Amy's quizzes—and "correct" answers—that appear throughout the book? As a consistent thread between her Amazing Amy childhood and her adult career, what does her quiz-writing style reveal about Amy's true personality and her understanding of the world?
Do Nick and Amy have friends? Consider Nick's assurance that Noelle was deluded in her claims of friendship with Amy, and also the friends described in Amy's journal. How "real" are these friendships? What do you think friendship means to each of them?
What was the relationship between Amy and Nick's father? Do you think the reader is meant to imagine conversations between the two of them? Why does Nick's father come to Nick and Amy's home?
Amy publicly denounces the local police and criticizes their investigation. Do you think they did a good job of investigating her disappearance? Were there real missteps, or was their failing due to Amy's machinations?
Do you believe Amy truly would have committed suicide? Why does she return?
Were you satisfied with the book's ending? What do you think the future holds for Nick, Amy, and their baby boy?