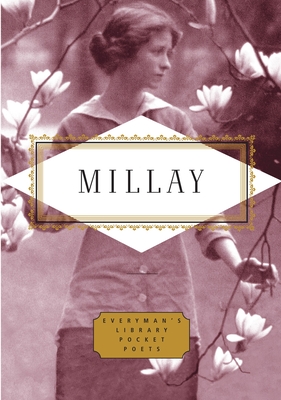 Millay (Hardcover)
Poems (Everyman's Library Pocket Poets)
Everyman's Library, 9780307592668, 219pp.
Publication Date: March 2, 2010
* Individual store prices may vary.
Description
One of America's most beloved poets, Edna St. Vincent Millay burst onto the literary scene at a very young age and won the Pulitzer Prize for Poetry in 1923. Her passionate lyrics and superbly crafted sonnets have thrilled generations of readers long after the notoriously bohemian lifestyle she led in Greenwich Village in the 1920s ceased to shock them. Millay's refreshing frankness and cynicism and her ardent appetite for life still burn brightly on the page more than half a century after her death. This volume includes the early poems that many consider her best-- "Renascence" and "The Ballad of the Harp Weaver" among them--as well as such often-memorized favorites as "What lips my lips have kissed" and "First Fig" ("My candle burns at both ends . . ."). The poet's most famous verse drama, the one-act antiwar fable Aria da Capo, is included here as well.
About the Author
Edna St. Vincent Millay was born in Maine in 1892 and died in New York in 1950. A popular poet and playwright, she was also known for her unconventional lifestyle and her many love affairs. She received the Pulitzer Prize for Poetry in 1923, and in 1943 she was awarded the Frost Medal for her lifetime contribution to American poetry.
or
Not Currently Available for Direct Purchase