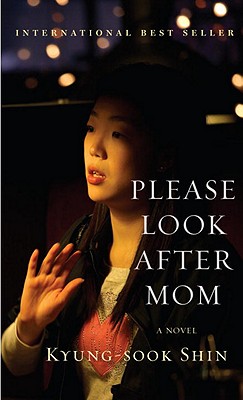 Please Look After Mom (Hardcover)
Knopf, 9780307593917, 256pp.
Publication Date: April 5, 2011
Other Editions of This Title:
Digital Audiobook (4/4/2011)
Paperback (4/3/2012)
Hardcover, Large Print (5/1/2011)
Paperback (4/1/2011)
Paperback, Chinese (5/1/2010)
* Individual store prices may vary.
April 2011 Indie Next List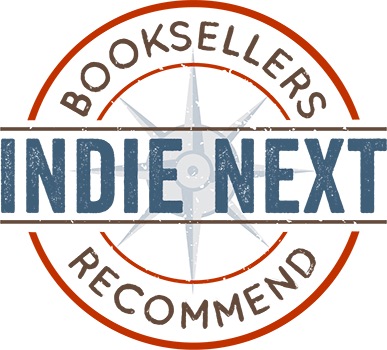 "When an elderly woman is separated from her husband at bustling Seoul railway station and is never seen again, it raises real questions for her distraught family. Did they really ever know her? Was her disappearance really all that sudden? Korean writer Kyung-sook Shin's heartbreaking novel reveals an unseen, under-appreciated, extraordinary, yet ordinary, woman. This book will make readers think about the hidden, mysterious lives lived by their own mothers and the many ways in which people can disappear a little at a time."
— Karen Maeda Allman, The Elliott Bay Book Company, Seattle, WA
View the List
Description
A million-plus-copy best seller in Korea—a magnificent English-language debut poised to become an international sensation—this is the stunning, deeply moving story of a family's search for their mother, who goes missing one afternoon amid the crowds of the Seoul Station subway.

Told through the piercing voices and urgent perspectives of a daughter, son, husband, and mother, Please Look After Mom is at once an authentic picture of contemporary life in Korea and a universal story of family love.

You will never think of your mother the same way again after you read this book.
About the Author
Kyung-sook Shin is the author of numerous works of fiction and is one of South Korea's most widely read and acclaimed novelists. She has been honored with the Manhae Literature Prize, the Dong-in Literature Prize, and the Yi Sang Literary Prize, as well as France's Prix de l'Inapercu. "Please Look After Mom "is her first book to appear in English and will be published in nineteen countries. Currently a visiting scholar at Columbia University in New York City, she lives in Seoul.
Praise For Please Look After Mom…
"Shin's novel, her first to be translated into English, embraces multiplicity. It is told from the perspectives of four members of [a missing woman's] family; from their memories emerges a portrait of a heroically industrious woman. [Mom] runs their rural home 'like a factory,' sews and knits and tills the fields. The family is poor, but she sees to it that her children's bellies are filled . . . Only after her children grow up and leave their home in [the countryside] does Mom's strength and purposefulness begin to flag. Questions punctuate [the] narrative and lead to a cascade of revelations, discoveries that come gradually. . . Shin's prose, intimate, and hauntingly spare, powerfully conveys grief's bewildering immediacy. [Daughter] Chi-hon's voice is the novel's most distinct, but Father's is the most devastating. . . . And yet this book isn't as interested in emotional manipulation as it is in the invisible chasms that open up between people who know one another best. . . . A raw tribute to the mysteries of motherhood."
—Mythili G. Rao, The New York Times Book Review

"The universal resonance of family life lifts a novel rooted in the experience of Korean modernity to international success. A best-seller in her native South Korea, Shin's Please Look After Mom tells the story of Park So-nyo, a devoted, do-all wife and mother who mysteriously goes missing. . . . Primarily composed of four sections narrated by Park, her eldest son, her husband, and one of their two daughters, the book—Shin's first to be translated into English—is a moving portrayal of the surprising nature, sudden sacrifices, and secret reveries of motherhood. . . . As the novel progresses and Park's whereabouts remain unclear, much that can be forgotten between mothers and children, husbands and wives, and among siblings resurfaces in the voices of this family desperate to locate the one person who was and always will be the center of their lives."
—Lisa Shea, Elle

"Lovely . . . This heartbreaking yet joyous novel is Kyung-sook Shin's first to appear in English. You could say it marks a first, loving gift to readers of English. Her publisher's press release notes that the book 'has sold more than 1.5 million copies in the author's native South Korea.' Understandably so. Please Look After Mom, especially its magical, transcendent ending, lifts the spirit as only the best writing can do."
—Anthony Bukoski, Minneapolis Star-Tribune 
 
"We may know her favorite color, or flower, or meal. But how well do sons and daughters, even when grown, really understand what motivates their mothers?  Please Look After Mom is a suspenseful, haunting, achingly lovely novel about the hidden lives, wishes, struggles and dreams of those we think we know best. . . . Shin's deft use of second person lends this story an instant intimacy. . . . There are few ways to describe this story that don't involve the word 'devastating.' Seemingly small details explode into larger meaning at a pace that takes one's breath away. The depth of each character's guilt and regret over Mom's absence—and what they wish they'd said and done differently—is palpable. The story deftly juxtaposes images of modern Korea with wartime Korea, of city living with country life, of ultra-processed ramen with the crumbly dust of freshly dug potatoes, of Mom lugging heavy jars of homemade pickles and elixirs on the train ride from her country house to nourish her children in the big city. As the family grapples with its newfound understanding of the woman they thought they knew, we're given a window onto the culture and customs of Korea, its food, festivals, traditions and family dynamics. This book is not for those who crave easy resolution; just like family, it prompts worry, consternation, guilt, heartbreak, and tears. Shin's style of writing makes it simple for readers to transpose their own families into such a scenario, and the onslaught of emotion that the narrative evokes is strangely cathartic. But, just like family, this novel also delivers ultimate gifts: moments of gorgeous lucidity, love that knows no depth, beauty in the details of many long-held memories."
—Karen Gaudette, The Seattle Times 

"Intimate . . . Reflective meditations on motherhood and a ruminative quest to confront mysteries . . . ­[The novel's] accumulating voices form a kind of instrumental suite, each segment joined by the same melody of family nostalgia, guilt and apology, and each ­occasionally plucking away at several larger motifs: country vs. city living, illiteracy vs. ­education, arranged mar­riages vs. modern dating, traditions vs. new freedoms. . . . [Please Look After Mom] will strike a chord with many readers, stimulating their own recollections or regrets. Truth be told, I called my mom well before the book's final page, feeling the need to look after her a little myself."
—Art Taylor, The Washington Post

"Haunting . . . Fervent . . . but also sinuous and elusive . . . Details, unembellished and unsentimental, are the individual cells that form this novel's beating heart. . . . [Shin] re-create[s] a life through fragmented family recollections [and] leads the reader on a switchback journey to the past, historical and personal. . . . The novel's language—so formal in its simplicity—bestows a grace and solemnity on childhood scenes . . . The rhythms of agrarian life and labor that Shin deftly conveys have a subtle, cumulative power. With each description, the relentless tide of the past erodes the yielding ground of the present to reveal the contours of one woman's life. . . . Memory is the only guide and the least reliable one . . . Revelation arrives quietly, but truth remains the sole property of the lost."
—Anna Mundow, Boston Sunday Globe 
 
"A great literary masterpiece [that] perfectly combines universal themes of love and loss, family dynamics, gender equality, tradition, and charity with rich Korean culture and values."
—Lesley Stack, Seattle Post-Intelligencer

"Titles to Pick Up Now: This best-seller set in the author's native Korea examines a family's history through the story of the matriarch, mysteriously gone missing from a Seoul train station."
—Karen Holt, O, the Oprah Magazine

"[Please Look After Mom] can be read on several levels, as a metaphor for the impressions of the past as they linger in the present, as a story of mothers and children, husbands and wives. It describes one woman's self-sacrifice so that the next generation may realize their dreams, instead of putting them to the side as she had to. . . . It reveals the emergence of a post-war metropolitan society in the twentieth century . . . A captivating story, written with an understanding of the shortcomings of traditional ways and modern life. It is nostalgic but unsentimental, brutally well observed and, in this flawlessly smooth translation, it offers a sobering account of a vanished past. It is the seventh novel by the much-praised Kyung-sook Shin and the first to be translated into English after a best-selling 1.5 million print run that changed the face of publishing in Korea in 2008. We must hope there will be more translations to follow."
—Kelly Falconer, The Times Literary Supplement
 
"Kyung-sook Shin has crafted soul-touching moments out of the simplest of her characters' gestures, and makes all of her characters sympathetic, genuine and unforgettable. Please Look After Mom is the perfect novel to remind us just how much a mother unites an entire family and how they are always a part of us even when they might be separated from us. No matter what the culture or what part of the world, the mother holds a sacred place in the life of every father, daughter and son."
—Alison Reeger Cook, Gainesville Times 
 
"Quite apart from the universal sentiment it expresses so well, Please Look After Mom is intriguing for its X-ray insight into the mind and experience of an uneducated woman born to generations of subsistence farmers in a remote, mountainous region of the old Hermit Kingdom. It is a cultural leap that most modern readers could scarcely imagine, but it occurs with miraculous ease over the book's 237 pages. . . . Shin uses the remorseful memories of the lost mother's loved ones to personalize the cultural chasm that separates modern Koreans from their immediate, pre-industrial past."
—John Barber, Globe and Mail (Canada)

"A deceptively simple book about a mother's sudden disappearance. . . . Hauntingly intimate . . . Startling . . . Vivid . . . Please Look After Mom is filled with raw emotions, and characters that often display unlikeable and destructive behaviors. But there is such delicate awareness in Shin's narration that each character, however faulty, remains entirely accessible. The author masterfully destabilizes the novel with the use of multiple viewpoints, and in some sections employs the second-person address to draw the reader in. In this way, she points to the ways in which we are all complicit in the small (and sometimes large) abuses of motherhood. Yet the mother in this novel is so tender . . . that Shin reminds us that motherhood is perhaps one of the most radical acts: the most selfless job in the world. Shin never borders on dogma. Instead, she allows her characters to speak to and through institutions and traditions that treat the mother figure as an unflawed ideal, and in doing so gives light to both the damaging and fulfilling aspects of motherhood. Shin renders a tender and beautiful portrait of South Korea, but the novel recognizes a familial dilemma experienced throughout the world."
—Amanda Montei, Ms Magazine blog

"Please Look After Mom—a sensation in South Korea, where it sold a million copies—is the story of a family splintered by the loss of matriarch So-nyo, a farm wife who vanishes in a packed Seoul subway station. The novel unspools from the viewpoints of her eldest daughter, her eldest son (and favorite child), her abusive husband, and, finally, So-nyo herself. The picture that emerges, of an unappreciated mother who sacrificed her life for her family, [may be] familiar . . . but the story somehow works, redeemed by the resolute So-nyo of the last chapters, a woman her husband and children never knew."
—Tina Jordan, Entertainment Weekly

"Rural South Korea is the principal setting for this portrait of a mom whose days are filled with work in the fields and kitchen. One day, in her waning years, she travels to Seoul with her husband to visit their children and goes missing. Their frantic search for her comprises the plot, in which Mom, Dad, son and daughter alternately describe how she lived, suffered and loved them. . . . The story is an arresting account of the misunderstandings that can cloud the beauty of the affection and memories that bind two very different generations. For American readers, it provides insight into how a mother from a Far Eastern country dodged the portents that she believed controlled her destiny. Shin, 47, a visiting scholar at Columbia University, writes a touching story that effectively weaves the rural, ages-old lifestyle of a mother into the modern urban lives of her children."
—Kathleen Daley, Newark Star-Ledger
 
"An affecting account of a slow-burn family break-up. Events unfold from four perspectives, as the storytelling baton passes between the missing woman's daughter, son and husband, until the heroine is finally allowed to take it up herself. The sense of release the reader feels when her voice at last rings out is a measure of the steady tension built up over this well-controlled and emotionally taut novel. . . . What distinguishes this novel is the way it questions whether our pasts, either public or private, are really available for us to recollect and treasure anyway. . . . It is in the moving final chapter when Mom finally speaks for herself that her face suddenly swims into radiantly clear focus."
—Margaret Hillenbrand, Financial Times 
 
"A disoriented elderly woman is separated from her husband in a crowded Seoul subway station and disappears. Her grown children, distraught and guilt-ridden, scour the city for her, a search that awakens memories and ignites questions about who their mother really was beneath the surface of her life. This is the intriguing premise of Please Look After Mom, a huge bestseller in the writer's native South Korea that is fast becoming an international sensation as well. It is easy to see the source of this global popularity, for not only is Shin's absorbing novel written with considerable grace and suspense, but she also has managed to tap into a universality: the inequitable relationship between a mother and her children. As the story unfolds, told from four different perspectives, we learn far more about this woman than her children, or even husband, will ever know. And we bear witness to the lifetime's worth of sacrifices she has made for all of them, at the expense of her own happiness and sense of self. . . . In a beautiful coda, the spirit of the woman herself reveals a rich emotional life she kept hidden with her customary self-effacement. In much of the book, Shin employs an unconventional second-person narrative, a choice that brilliantly heightens the self-recrimination the characters come to bear. Elegantly translated by Chi-Young Kim, the novel retains a strong Korean feel, filled with beguiling particulars of a culture alien to most Western readers. And yet, it speaks to us through its shared humanity, underscoring collective truths that transcend nationality."
—Robert Weibezahl, BookPage 
 
"Indelible . . . In four distinct voices, the character of Mom—a rural farmwoman whose 'hands could nurture any life'—is reassembled by her eldest daughter, whose books Mom couldn't read; her eldest son, for whom she could never do enough; her husband, who never slowed down; and finally Mom herself as she wanders through memories both strange and familiar. Shin's breathtaking novel is an acute reminder of how easily a family can fracture, how little we truly know one another, and how desperate need can sometimes overshadow even the deepest love. VERDICT: Already a prominent writer in Korea, Shin finally makes her English-language debut with what will appeal to all readers who appreciate compelling, page-turning prose. Stay tuned: Mom should be one of this year's most-deserving bestsellers."
—Terry Hong, Library Journal  

"A mother's disappearance exposes family consciences, secrets and dependencies . . . An enormous publishing success in South Korea, this simple portrait of a family shocked into acknowledging the strength and heroic self-sacrifice of the woman at its center is both universal and socially specific. . . . The narration by four different family members exposes guilt and insights all around, from unmarried daughter Chi-hon, a novelist, to [the mother] herself. Partly a metaphor for Korea's social shift from rural to urban, partly an elegy to the intensity of family bonds as constructed and maintained by self-denying women, this is tender writing."
 
—Kirkus Reviews 
 
"Affecting . . . Poignant and psychologically revealing . . . Readers should find resonance in this family story, a runaway bestseller in Korea poised for a similar run here."
—Publishers Weekly

"Here is a wonderful, original new voice, by turns plangent and piquant. Please Look After Mom takes us on a dual journey, to the unfamiliar corners of a foreign culture and into the shadowy recesses of the heart.  In spare, exquisite prose, Kyung-sook Shin penetrates the very essence of what it means to be a family, and a human being."
 
—Geraldine Brooks, Pulitzer Prize–winning author of March

"Please Look After Mom is an authentic, moving story that brings to vivid life the deep family connections that lie at the core of Korean culture. But it also speaks beautifully to an urgent issue of our time: migration, and how the movement of people from small towns and villages to big cities can cause heartbreak and even tragedy. This is a tapestry of family life that will be read all over the world. I loved this book."
—Gary Shteyngart, author of Super Sad True Love Story

"A suspenseful and moving book. We join this family as soon as we open these pages and we never quite leave it. Or it never leaves us. Cleverly structured and brimming with secrets and revelations, Please Look After Mom is a powerful and memorable read."
—Edwidge Danticat, author of Breath, Eyes, Memory and Brother, I'm Dying

"Kyung-sook Shin has managed some kind of alchemy in this novel. Weaving together four vivid voices—of daughter, son, husband, and mother, each with the immediacy of a whispered confession—she has created a heartbreaking family mystery. Here is a deeply felt journey into a culture foreign to many—yet with a theme that is universal in its appeal. A terrific novel that stayed with me long after I'd finished its final, haunting pages. This is a real discovery."
—Abraham Verghese, bestselling author of Cutting for Stone
 
"A direct and affecting account of a modern Korean family's tragedy that also provides an intimate window into the history and custom of the country."
—Janice Y. K. Lee, bestselling author of The Piano Teacher
 
or
Not Currently Available for Direct Purchase