Bark
Stories
Hardcover

* Individual store prices may vary.
Other Editions of This Title:
Digital Audiobook (2/24/2014)
Paperback (10/28/2014)
Compact Disc (2/25/2014)
Hardcover, Large Print (6/25/2014)
Compact Disc (2/25/2014)
MP3 CD (2/25/2014)
March 2014 Indie Next List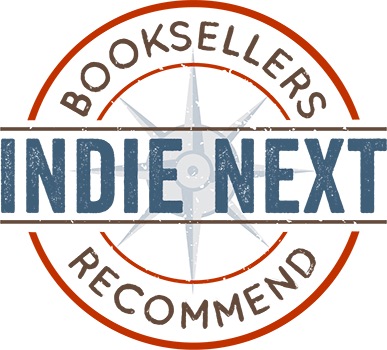 "Is there any living writer who can so effortlessly chronicle the messy absurdity, unintended humor, and quiet pathos of the human condition better than Lorrie Moore? I had been eagerly awaiting another short story collection from her, and Bark delivers in full. The Moore I've known and loved is back, replete with her trademark pithy one-liners, wry observations, wicked wit, and spot-on renderings of her character's quirks, failings, and stubborn dreams."
— Laurie Paus, The Elliott Bay Book Company, Seattle, WA
View the List
Description
A new collection of stories by one of America's most beloved and admired short-story writers, her first in fifteen years, since "Birds of America "( Fluid, cracked, mordant, colloquial . . . Will stand by itself as one of our funniest, most telling anatomies of human love and vulnerability. "The New York Times Book Review, "cover).
These eight masterly stories reveal Lorrie Moore at her most mature and in a perfect configuration of craft, mind, and bewitched spirit, as she explores the passage of time and summons up its inevitable sorrows and hilarious pitfalls to reveal her own exquisite, singular wisdom.
In Debarking, a newly divorced man tries to keep his wits about him as the United States prepares to invade Iraq, and against this ominous moment, we see in all its irresistible wit and darkness the perils of divorce and what can follow in its wake . . .
In Foes, a political argument goes grotesquely awry as the events of 9/11 unexpectedly manifest themselves at a fund-raising dinner in Georgetown . . . In The Juniper Tree, a teacher visited by the ghost of her recently deceased friend is forced to sing The Star-Spangled Banner in a kind of nightmare reunion . . . And in Wings, we watch the inevitable unraveling of two once-hopeful musicians, neither of whom held fast to their dreams nor struck out along other paths, as Moore deftly depicts the intricacies of dead-ends-ville and the workings of regret . . .
Here are people beset, burdened, buoyed; protected by raising teenage children; dating after divorce; facing the serious illness of a longtime friend; setting forth on a romantic assignation abroad, having it interrupted mid-trip, and coming to understand the larger ramifications and the impossibility of the connection . . . stories that show people coping with large dislocation in their lives, with risking a new path to answer the desire to be in relation to someone . . .
Gimlet-eyed social observation, the public and private absurdities of American life, dramatic irony, and enduring half-cracked love wend their way through each of these narratives in a heartrending mash-up of the tragic and the laugh-out-loud the hallmark of life in Lorrie-Moore-land.
Praise For Bark: Stories…
Praise for Lorrie Moore's
 
BARK
 
"When Moore opens her sentences out, as she is able to do whenever the rhythm or emotional pitch of a tale demands it, one realizes just how much she is able to encompass, and how tenderly she renders the passage of time. A single Moore sentence can span lives…Even as Moore tells us precisely what we don't want to hear, she does so in a voice we can't stop listening to. Moore does not make us feel better; she hurts us. But she hurts us in vital, generous ways, and it is testament to the brilliance of her writing that we let her."
 
                                                -Sam Byers, Times Literary Supplement

"Reading the luminous stories in Lorrie Moore's collection is like spending another insanely perfect afternoon with your smartest, most acerbic, tough-minded but loving and loyal friend.  Moore is that necessary writer who brilliantly observes the dead-on sorrow and hilarity of our day-to-day.  But she's not out to glibly poke fun (though you'll laugh out loud and urgently read sentences to friends) or to glorify gloom; instead, in each of these eight stories, her characters—flawed, middle-aged, divorced, divorcing—are loath to entirely give up."
 
--Victoria Redel, MORE magazine

"[A] powerful collection about the difficulty of letting love go."
 
                                                -Heller McAlpin, Washington Post
 
"Moore is not only a brilliant noticer.  She is also brilliant at noticing those things that 'one was supposed not to notice,' namely our seemingly limitless cruelty, apathy, and violence…The initial surprise of Moore's effervescent, jarring stories ultimately yields to a response that, far from mystification, is its mirror opposite: enlightenment."
 
                                                -Nathaniel Rich, The Atlantic
 
"Melancholy and funny…Lorrie Moore is real.  Her stories are poignant, and they tackle the things you try not to think about, but with real lightness, so the realness isn't abjectly depressing."
 
                                                -GQ Magazine
 
"Short fiction master Lorrie Moore's new volume of stories  registers a dark, quirky take on the new-millennial zeitgeist…Moore's unsparing insights, coupled with her laserlike wit, beam through in ways that surprise, shock, sadden, and cajole on every page...Moore's wacky, lovable, light-seeking characters move like skittish deer from the safety of the woods to open fields where dangers lurk but life's saving wonders also reside:  a silly joke, a good book, a glass of wine, a favorite song, a shared meal, a sudden kiss."
 
                                                -Lisa Shea, Elle
 
"After all these years, Lorrie Moore still dazzles…For all their genuine sadness and existential angst, these powerfully, almost savagely, human stories shine with a spirit of playfulness and the logic of love…Moore interweaves public failures with individual, private ones to create a seamless tragicomic fabric and reminds us that laughing is sometimes like choking, which is a lot like crying."
 
                                                -Bonnie Jo Campbell, O: Oprah Magazine
 
"No admirer of Moore's will go away either overloaded or unsatisfied, and the book lets us contemplate and savor just what makes her work unique…Moore didn't invent the breed, but she may be the chief contemporary chronicler of those whose dread makes them unable to turn off the laugh machine.  It's commonplace to call Moore 'funny,' but that's not quite right.  P. G. Wodehouse is funny.  Moore is an anatomist of funny…In a world according to Moore—the 'planet of the apings,' as one character thinks of it—who could ask for more?"
 
                                                -David Gates, New York Times Book Review
 
"Gaunt, splendid…What an irresistible bunch of characters she conjures up…We still need Lorrie Moore to work hard at making us laugh, to remind us that we're frauds, we're all just acting. To unzip words for us and let their sounds and meanings and pun potentialities jingle out like coins.  To point out the silver linings…She never lies to us.  She never tells us the water's fine.  She says, Dive in anyway, "swim among the dying" while you can.  Learn how to suffer in style."
 
                                                            -Parul Seghal, Bookforum
 
"The short form is her true forte.  Her talent is best exhibited in the collection's longest stories (each around 40 pages); her comfort with that length is indicated by her careful avoidance of overplotting, which, of course, dulls the effect of an expansive short story, and by not allowing the stories to seem like the outlines of novels that never got developed."
 
                                                -Booklist (Starred Review)
 
"One of the best short story writers in America resumes her remarkable balancing act, with a  collection that is both hilarious and heartbreaking, sometimes in the same paragraph…In stories both dark and wry, Moore wields a scalpel with surgical precision."
 
                                                -Kirkus (Starred Review)
 
"These stories are laugh-out-loud funny, as well as full of pithy commentary on contemporary life and politics."
 
                                                -Publishers Weekly (Starred Review)
 
"Moore once again brings her acute intelligence and wit to play….The language has a fizzy rhythm that will have the reader turning the pages.  Smart, funny, and overlaid with surprising metaphor…Highly recommended."
 
                                                -Library Journal (Starred Review)
Knopf Publishing Group, 9780307594136, 192pp.
Publication Date: February 25, 2014
About the Author
Lorrie Moore, after many years as a professor of creative writing at the University of Wisconsin Madison, is now Gertrude Conaway Vanderbilt Professor of English at Vanderbilt University. Moore has received honors for her work, among them the Irish Times International Prize for Literature, a Lannan Foundation fellowship, as well as the PEN/Malamud Award and the Rea Award for her achievement in the short story. Her most recent novel, "A Gate at the Stairs, "was shortlisted for the 2010 Orange Prize for Fiction and for the PEN/Faulkner Award."
Coverage from NPR
or
Not Currently Available for Direct Purchase