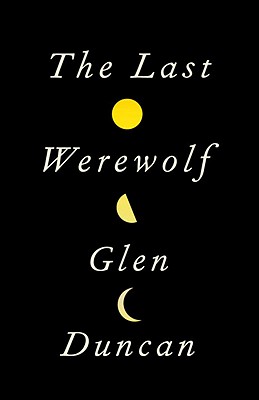 The Last Werewolf
Hardcover

* Individual store prices may vary.
Other Editions of This Title:
Hardcover (4/1/2011)
Paperback (4/1/2011)
Compact Disc (7/12/2011)
July 2011 Indie Next List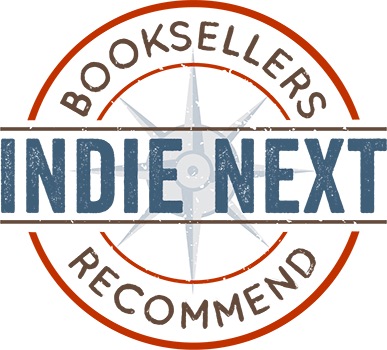 "With this novel, Duncan has reinvented a genre. Jake Marlowe is literally the last werewolf in existence, and after 200 years he has resigned himself to a date with his executioner at the next full moon. That is, until everything changes. Duncan's razor-sharp writing combines all the gory raunchiness of classic horror with the elegance of top literary fiction, while also managing to include a considerable amount of hip pop culture. This is a smart and engaging thriller that is not to be missed."
— Katherine Osborne, Kennebooks, Kennebunk, ME
View the List
Description
Then she opened her mouth to scream—and recognised me. It was what I'd been waiting for. She froze. She looked into my eyes. She said, "It's you."

Meet Jake. A bit on the elderly side (he turns 201 in March), but you'd never suspect it. Nonstop sex and exercise will do that for you—and a diet with lots of animal protein. Jake is a werewolf, and after the unfortunate and violent death of his one contemporary, he is now the last of his species. Although he is physically healthy, Jake is deeply distraught and lonely.

Jake's depression has carried him to the point where he is actually contemplating suicide—even if it means terminating a legend thousands of years old. It would seem to be easy enough for him to end everything. But for very different reasons there are two dangerous groups pursuing him who will stop at nothing to keep him alive.

Here is a powerful, definitive new version of the werewolf legend—mesmerising and incredibly sexy. In Jake, Glen Duncan has given us a werewolf for the twenty-first century—a man whose deeds can only be described as monstrous but who is in some magical way deeply human.

One of the most original, audacious, and terrifying novels in years.
Praise For The Last Werewolf…
"Glorious . . . I can't help thinking that wry, world-weary Jake Marlowe would make a fabulous dinner companion. Just not during a full moon."
—Justin Cronin, The New York Times Book Review
 
"Duncan has finally driven a stake through vampire supremacy . . . Cerebral and campy, philosophical and ironic, The Last Werewolf is a novel that's always licking its bloody lips and winking at us . . . A dark thriller that explodes with enough conspiracies, subterfuges and murders to raise your hackles. Not to mention such hot werewolf sex that you'll be tempted to wander out under the full moon yourself next month."
—Ron Charles, The Washington Post
 
"A shocking new take on the werewolf legend . . . Intelligent, fast-moving, creative, and thrilling."
—The Daily Beast
 
"A clever narrative with a memorable antihero at its feral, furry heart."
—Thom Geier, Entertainment Weekly
 
"Quirky and brilliant—and definitely not for kids."
—Kirkus Reviews
 
"Savvy and exceptionally literate, this is one smart modern werewolf tale. . .  [A] fine supernatural thriller."
—Publishers Weekly
 
"The Last Werewolf is like an updated version of Dracula, only for werewolves, and as rewritten by Bret Easton Ellis . . . In its own blood-crazed and sex-dazed way, The Last Werewolf makes the case for literature."
—Stephen Poole, The Guardian (UK)
 
"Sexy, funny, blisteringly intelligent . . .  Duncan is the cleverest literary horror merchant since Bram Stoker."
—Kate Saunders, The Times (London)
 
"Okay, no hyperbole, just an admission: I loved this novel. It's a howl, a rager, a scream. May The Last Werewolf put a stake through the heart of humorless, overwrought vampire sagas. Two big thumb-claws up!"
—Chris Bohjalian, author of Secrets of Eden, The Double Bind, and Midwives
 
"A brilliantly original thriller, a love story, a witty treatise on male (and female) urges, even an existential musing on what it is to be human. Get one for yourself and one for the Twilight fan in your life."
—James Medd, The Word  (UK)
 
"Space should be cleared for this violent, sexy thriller . . . The answer to Twilight that adults have been waiting for."
—Courtney Jones, Booklist
 
"Yes, there are vampires here . . . But don't give this book to Twilight groupies; the frank tone, dark wit, and elegant, sophisticated language will likely do them in. . . .  Smart, original, and completely absorbing. Highly recommended."
—­Barbara Hoffert, Library Journal (Starred review)
 
"The best books are blurb defying; they're far too potent for a flimsy net of adjectives ever to capture them. I could say that The Last Werewolf is smart, thrilling, funny, moving, beautifully written, and a joy to read, and this would all be true. But it would also be a woeful understatement of what Glen Duncan has accomplished with his extraordinary novel. The only useful thing I can offer you is a simple admonishment.  Stop reading my words, and start reading his. Trust me: you'll be happy you did."
—Scott Smith, author of The Ruins
 
"A magnificent novel. A brutal, indignant, lunatic howl. A sexy, blood-spattered page-turner, beautifully crafted and full of genuine suspense, that tears the thorax out of the horror genre to create something that stands rapturous and majestic and entirely on its own."
—Nick Cave
Knopf, 9780307595089, 304pp.
Publication Date: July 12, 2011
About the Author
Glen Duncan is the author of seven previous novels. He was chosen by both "Arena" and "The Times Literary Supplement "as one of Britain's best young novelists. He lives in London.
Book Videos
Coverage from NPR
or
Not Currently Available for Direct Purchase