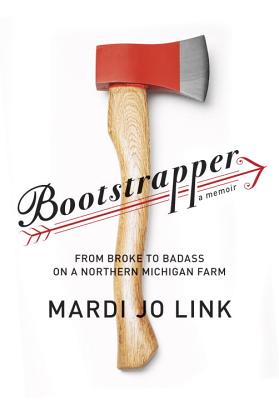 Bootstrapper (Hardcover)
From Broke to Badass on a Northern Michigan Farm
Knopf Publishing Group, 9780307596918, 257pp.
Publication Date: June 11, 2013
Other Editions of This Title:
Digital Audiobook (6/10/2013)
Paperback (4/8/2014)
Compact Disc (6/11/2013)
* Individual store prices may vary.
June 2013 Indie Next List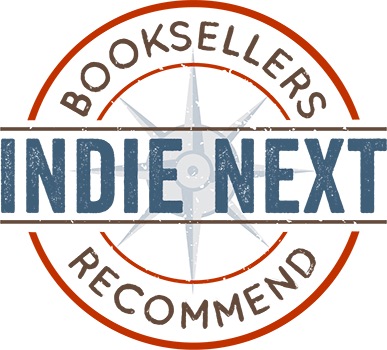 "Webster's definition of bootstrap is 'carried out with minimum resources or advantages.' Link picked the perfect title for her memoir, revealing the guts and gumption she exhibited to secure what was most important for herself and her three sons. Unwilling to let a divorce drive her family from their small working farm in northern Michigan, Link is relentless in facing down the seemingly never-ending obstacles. Her belief in the virtues of hard work, family, and self-sufficiency are tested every day in a year relived filled with honor and intimacy in full-moon chapters."
— Marla Van Hook, Horizon Books, Traverse City, MI
View the List
Description
Poignant, irreverent, and hilarious: a memoir about survival and self-discovery, by an indomitable woman who never loses sight of what matters most.
It's the summer of 2005, and Mardi Jo Link's dream of living the simple life has unraveled into debt, heartbreak, and perpetually ragged cuticles. She and her husband of nineteen years have just called it quits, leaving her with serious cash-flow problems and a looming divorce. More broke than ever, Link makes a seemingly impossible resolution: to hang on to her century-old farmhouse in northern Michigan and continue to raise her three boys on well water and wood chopping and dirt. Armed with an unfailing sense of humor and three resolute accomplices, Link confronts blizzards and foxes, learns about Zen divorce and the best way to butcher a hog, dominates a zucchini-growing contest and wins a year's supply of local bread, masters the art of bargain cooking, wrangles rampaging poultry, and withstands any blow to her pride in order to preserve the life she wants.
With an infectious optimism that would put Rebecca of Sunnybrook Farm to shame and a deep appreciation of the natural world, Link tells the story of how, over the course of one long year, she holds on to her sons, saves the farm from foreclosure, and finds her way back to a life of richness and meaning on the land she loves.

About the Author
Mardi Jo Link is the author of When Evil Came to Good Hart (2008) and Isadore s Secret (2009), winner of the Michigan Notable Book Award. She lives with her family on a small farm in northern Michigan."
Praise For Bootstrapper: From Broke to Badass on a Northern Michigan Farm…
Praise for Mardi Jo Link's Bootstrapper
 
"Link's story possesses that rare, elusive, but much sought-after feeling of authenticity . . . Glints with Link's raw, willful energy."
            —New York Times Book Review
 
"A heroic-comic saga of single motherhood, pure stubbornness, and the loyalty of three young sons. And more than that, an honest account of the working poor, the people who buy day-old bread, patronize libraries, rarely go to movies, and don't need your sympathy. Just a break now and then."
            —Garrison Keillor
 
 "Hilarious, wrenching and heartwarming, Link's poignant memoir chronicles one woman's determination to discover meaning and wholeness in the midst of brokenness. It's almost as if Cheryl Strayed had stayed down on the farm instead of hiking the Pacific Crest Trail."
            —BookPage
 
"Electric, candid . . . A country song of a memoir, complete with a broken-down truck named Cookie. It's great fun to listen to once, full blast." 
            —San Francisco Chronicle

"Many memoirs about the trauma of divorce are available today, but none of them is as dynamic as Mardi Jo Link's fittingly titled Bootstrapper."
            —Minneapolis Star-Tribune

"You'll fall in love with Mardi Jo Link's family in this irreverent and heartwarming memoir depicting her heroic fight to hold on to her northern Michigan farm and the simple way of life she wants to preserve for her three young sons."
            —Parade 

"A potent cocktail of ingenuity and humor . . . about a mother's fierce love and the sustaining fabric of family . . . Direct, funny, void of self-pity, and exceedingly humane."
            —Kirkus Reviews
 
"Tough, honest, and appealing . . . will appeal to the bootstrapper in all of us."
            —Booklist
 
"Funny . . . honest . . . A tale of grit and determination . . . You can't help but admire the ingenuity of this four-member team, each stepping up during one crisis or another."
            —New York Journal of Books
 
 "Beautifully written . . . brutally honest . . . crystallizes the love, the struggles and the loneliness of a single mom."
            —MyNorth.com
 
 "Link's hopes, dreams, triumphs, losses, and more are laid bare. But what shone through the brightest was the love for her sons . . . I couldn't put Bootstrapper down—I was cheering Mardi Jo on with every chapter . . . These are the memoirs I like to read—real people, real life. And she sounds like the kind of person I'd like to visit with on the porch."
            —A Bookworm's World
 
"Mardi Jo Link's fierce love for her three sons oozes from every page of this ode to tenacity, honesty, authenticity, and creative survival skills . . . She's always doggedly determined and funny—yes, unceasingly funny . . . Shed a tear or two and laugh out loud as you share the ride that is motherhood with this authentic woman who uses much more than just her boots to pull herself out of misery and insolvency into a life well lived."
            —Hungry for Good Books?
 
"Refreshingly powerful . . . Straight from the heart . . . [Link] speaks to the power of self-reliance, while entertaining readers with her tireless defiance and sheer badassery."
            —Biographile
 
"Irreverent yet poignant . . . humorous and heartwarming."
            —Traverse City Record-Eagle
 
"Intriguing . . . Hilarious . . . A fascinating look at Link's family's ability to persevere and use assorted, often creative innovations to succeed . . . Great summer reading."
            —Lansing State Journal
 
 "Bootstrapper does what only a really good book can do . . . Maybe it's because of Link's faith in the future, the kind of self-reliance that puts most of us to shame, or just the enormity of the courage it took to keep her boys' spirits up . . . but I rooted for her all the way through the book . . . Mardi Link is the woman we all hope we'd be if ever faced with the same trials, with boys to raise, and a new life to lead."
            —Northern Express
 
"I love the author's voice. Funny and self-deprecating, but also heartwarming and hopeful."
            —Baltimore Fishbowl
 
 "As a writer and mother, Mardi Jo Link is a true force of nature. This lovely, lyrical memoir of family, farm and faith is as stunningly unforgettable as a Lake Michigan sunset."
            —Wade Rouse, author of At Least in the City Someone Would Hear Me Scream
 
"In Bootstrapper, memoirist Mardi Jo Link harvests the fruitful moments from her hardscrabble experiences as a single mother and offers up a near endless bounty of vital humor and vivacious humanity. Just you wait, Dear Reader. This book will make a home inside your heart."
            —Jon Pineda, author of Sleep in Me
or
Not Currently Available for Direct Purchase