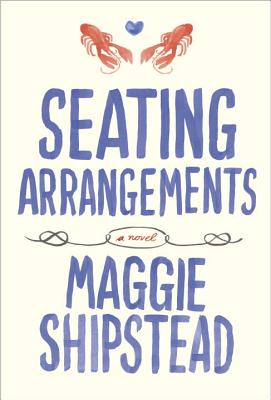 Seating Arrangements (Hardcover)
Knopf, 9780307599469, 320pp.
Publication Date: June 12, 2012
Other Editions of This Title:
Digital Audiobook (6/11/2012)
Paperback (5/7/2013)
Compact Disc (6/12/2012)
Paperback (5/1/2012)
Hardcover (5/1/2012)
* Individual store prices may vary.
June 2012 Indie Next List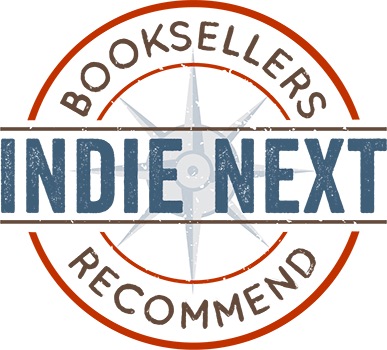 "This is the kind of character-driven, thoroughly enjoyable read I love! It easily compares to the family drama in J. Courtney Sullivan's Maine and the humor in Richard Russo's That Old Cape Magic. Just add lots of gin and tonics, men in pants with whales on them, and characters with names like Biddy, Fee, and Oatsie, and you've got the irresistible Seating Arrangements!"
— Claire Benedict, Bear Pond Books of Montpelier, Montpelier, VT
View the List
Description
Maggie Shipstead's irresistible social satire, set on an exclusive New England island over a wedding weekend in June, provides a deliciously biting glimpse into the lives of the well-bred and ill-behaved.

Winn Van Meter is heading for his family's retreat on the pristine New England island of Waskeke. Normally a haven of calm, for the next three days this sanctuary will be overrun by tipsy revelers as Winn prepares for the marriage of his daughter Daphne to the affable young scion Greyson Duff.  Winn's wife, Biddy, has planned the wedding with military precision, but arrangements are sideswept by a storm of salacious misbehavior and intractable lust: Daphne's sister, Livia, who has recently had her heart broken by Teddy Fenn, the son of her father's oldest rival, is an eager target for the seductive wiles of Greyson's best man; Winn, instead of reveling in his patriarchal duties, is tormented by his long-standing crush on Daphne's beguiling bridesmaid Agatha; and the bride and groom find themselves presiding over a spectacle of misplaced desire, marital infidelity, and monumental loss of faith in the rituals of American life.

Hilarious, keenly intelligent, and commandingly well written, Shipstead's deceptively frothy first novel is a piercing rumination on desire, on love and its obligations, and on the dangers of leading an inauthentic life, heralding the debut of an exciting new literary voice.
About the Author
Maggie Shipstead was born in 1983 and grew up in Orange County, California. Her short fiction has appeared in Tin House, VQR, Glimmer Train, The Best American Short Stories, and other publications. She is a graduate of the Iowa Writers' Workshop and a recipient of the Stegner Fellowship from Stanford University.
Praise For Seating Arrangements…
"Maggie Shipstead is an outrageously gifted writer, and her assured first novel, Seating Arrangements, is by turns hilarious and deeply moving."           
—Richard Russo, author of That Old Cape Magic
 
"Seating Arrangements is bursting with perfectly observed characters and unforgettable scenes. This gorgeous, wise, funny, sprawling novel about family, fidelity, and social class, is the best book I've read in ages."
—Courtney Sullivan, author of Maine
 
"A pitch-perfect debut from a master storyteller, Seating Arrangements is a rich and deep work: a smart, consuming novel that manages also to be delightfully funny. A romp of a book, with whales and weddings and wealth, it is, at its heart, a warning against the empty seductions of status and exclusivity."
—Justin Torres, author of We the Animals

"Smart and frothy…Beneath the surface of this summery romp lie animosities, well-paced sexual suspense and a clash between appearances and authenticity…waltzlike."
—New York Times Book Review
 
"A sophisticated summer romp...Shipstead's weave of wit and observation continually delights. I wouldn't be surprised if someday she trades her Lilly Pulitzer for something from Joseph Pulitzer."
—Washington Post

"Whipsmart and engaging...the best kind of smart beach read."
—O Magazine

"Dead-on delightful…a champagne-fueled, saltwater-scented comedy of upper-crust New England manners and mores."
—National Geographic Traveler
 
"Irresistible [and] joyously good."
—Daily Mail (UK)

"Elegant, delightful…Shipstead's sentences simmer and crackle on the page."
—San Francisco Chronicle
 
"This is one of those rare debut novels that neither forsakes plot for language nor language for plot. It is gratifying on every scale…The novel is teeming with the sort of casual philosophizing that encourages passage-underlining and earnest recommendation."
—The Boston Globe
 
"Funny and dark and poignant—sometimes all at once. Shisptead is a gifted storyteller whose richly realized characters and sweetly flowing prose coalesce into a tale that is by parts sweet and sharp, humorous and heartbreaking. It's an auspicious debut by an undeniably talented writer."
—The Maine Edge
 
"Zestful yet acerbic…for all its madcap quirkiness, Shipstead's adroit escapade artfully delivers a poignant reflection on the enduring if frustrating nature of love, hope, and family."
—Booklist
 
"Vibrant prose and moments of keen insight."
—Publishers Weekly
 
"Delightful…Shipstead writes with clarity and confidence, nimbly dropping into multiple characters' heads, giving each a distinct voice and point of view but always with great wit and heart. Seating Arrangements brims with sharp observations about love, lust, family, and the real meaning of marital bliss."
—Entertainment Weekly, A- review
 
"Impressive…Shipstead's characters…feel totally true to life."
—People, Style Watch

"Shipstead seems at home in the Waspy milieu of private schools and their preening, privileged attendees…a keen-eyed rendering of America's self-invented caste, its members' revelry in an illusory 'axis of perfect exclusivity' and their pitiful strivings 'to be aristocrats' in a country that was built on anti-aristocratic conventions."
—The New Yorker

"Seating Arrangements delightfully and poignantly upends the WASP idyll, poking holes into the studiously shabby carpets to reveal the limitations of a privileged world that revolves around the same plummy prep-school pedigrees, club memberships and summer havens…through prose that sparkles while it slays."
—USA Today

"By turns poignant and laugh-out-loud funny (thanks to Shipstead's gimlet eye and terrific comic timing), Seating Arrangements is a tremendous debut."
—Everydayebook
 
"A wedding held at a family retreat off the New England coast explodes into a weekend of deliciously scandalous behavior."
—Parade 2012 Summer Reading Guide
 
"Told from the wry perspective of the father of the (very pregnant) bride, this spicy debut tracks the goings-on at a Cape Cod wedding where endless drama unfolds."
—Real Simple, Addictive Summer Novels
 
"In Shipstead's talented hands this WASP wedding weekend becomes the perfect occasion for a pointed social satire that is both a comedy of manners and a thoughtful reflection on the things that matter most in life—family, marriage, and status. At once laugh-out-loud funny and emotionally compelling, Seating Arrangements marks the arrival of an exceptional new voice."
—Examiner.com
 
"A wonderfully juicy, frothy and delightful story of a family reunited on a small New England island during a wedding…Shipstead executes the genre perfectly."
—Cape Cod Times
 
"[Shipstead's] book places a magnifying glass over classic New England upper-crust culture…excellent character development and family intrigues galore. Whether reading Seating Arrangements is like looking into a mirror or peeking through the window, the gin-soaked escapades are difficult to turn away from."
—The Phoenix (Portland, ME)

"A delicious comedy of manners, set on a New England island, that has fun with all things rich, all things wedding and all things inappropriate."
—Asbury Park Press

"[Seating Arrangements] is really good, funny, and so involving. It's so well observed, and I couldn't believe it was written by a 29-year-old author, and that she's not from a Northeastern WASP family. She captured all these people who are in a different generation from her."
—R.L. Stine, author of Goosebumps series
 
"This debut novel is just as full of startling insights as it is of voyeuristic intrigue."
—EW.com
 
"Told from the perspective of the father of the bride, this novel encompasses family, scandal, humor, and a heck of an East Coast beach house that we want to go to! You'll laugh, you'll cry, and you'll cringe at the raw family dynamics that comprise this social satire."
—FabFitFun

or
Not Currently Available for Direct Purchase