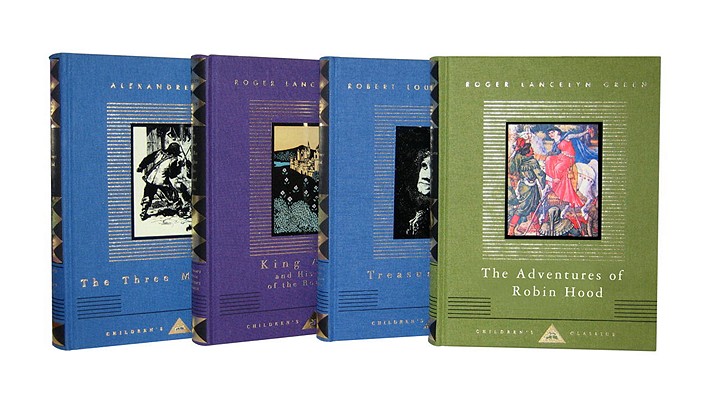 Everyman's Library Adventures 4 Volume Set: Treasure Island/The Three Musketeers/King Arthur and His Knights of the Round Table/The Adventures of Robi (Hardcover)
Treasure Island/The Three Musketeers/King Arthur and His Knights of the Round Table/The Adventures of Robi
Everyman's Library, 9780307700711
Publication Date: December 21, 2010
* Individual store prices may vary.
or
Not Currently Available for Direct Purchase
Description
This collection of beautiful, enduring hardcover editions features enchanting stories of swashbuckling heroes, noble knights, and sinister pirates, all from Everyman's Library Children's Classics. With colorful cloth sewn bindings, charming full-color illustrations, elegant gold stamped covers, and silk ribbon markers, these are books that children and adults will cherish for years.
Titles included:
The Adventures of Robin Hood by Roger Lancelyn Green
King Arthur and His Knights of the Round Table by Roger Lancelyn Green
The Three Musketeers by Alexandre Dumas
Treasure Island by Robert Louis Stevenson.
Advertisement