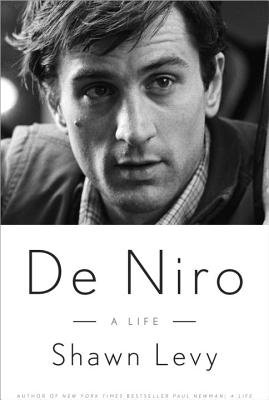 De Niro
A Life
Hardcover

* Individual store prices may vary.
Other Editions of This Title:
Digital Audiobook (10/27/2014)
Paperback (10/27/2015)
Hardcover, Large Print (1/14/2015)
Description
REMARKABLE BIOGRAPHY OF AN ICON
There's little debate that Robert De Niro is one of the greatest screen actors of his generation, perhapsof all time--if not, in fact, "the "greatest.His work, particularly in the first 20 years of his career, is unparalleled. "Mean Streets, the Godfather Part II, Taxi Driver, the Deer Hunter," and "Raging Bull" all dazzled moviegoers and critics alike, displaying a talent the likes of which had rarely--if ever--been seen. De Niro became known for his deep involvement in his characters, assuming that role completely into his own life, resulting in extraordinary, chameleonic performances.
Yet little is known about the off-screen De Niro--he is an intensely private man, whose rare public appearances are often marked by inarticulateness and palpable awkwardness. It can be almost painful to watch at times, in powerful contrast to his confident movie personae. In this elegant and compelling biography, bestselling writer Shawn Levy writes of these many De Niros--the characters and the man--seeking to understand the evolution of an actor who once dove deeply into his roles as if to hide his inner nature, and who now seemingly avoids acting challenges, taking roles which make few apparent demands on his overwhelming talent. Following De Niro's roots as the child of artists (his father, the abstract painter Robert De Niro Sr., was widely celebrated) who encouraged him from an early age to be independent of vision and spirit, to his intense schooling as an actor, the rise of his career, his marriages, his life as a father, restauranteur, and businessman, and, of course, his current movie career, Levy has written a biography that reads like a novel about a character whose inner turmoil takes him to heights of artistry. His many friendships with the likes of Martin Scorsese, Meryl Streep, Harvey Keitel, Shelley Winters, Francis Ford Coppola, among many others, are woven into this extraordinary portrait of DeNiro the man and the artist, also adding a depth of understanding not before seen.
Levy has had unprecedented access to De Niro's personal research and production materials, creating a new impression of the effort that went into the actor's legendary performances. The insights gained from DeNiro's intense working habits shed new perspective on DeNiro's thinking and portrayals and are wonderful to read. Levy also spoke to De Niro's collaborators and friends to depict De Niro's transition from an ambitious young man to a transfixing and enigmatic artist and cultural figure.
Shawn Levy has written a truly engaging, insightful, and entertaining portrait of one of the most wonderful film artists of our time, a book that is worthy of such a great talent.
Crown Archetype, 9780307716781, 608pp.
Publication Date: October 28, 2014
About the Author
SHAWN LEVY is the author of six previous books, including the "New York Times" bestsellers "Rat Pack Confidential" and "Paul Newman: A Life." He served as film critic of "The Oregonian" from 1997 to 2012 and is a former senior editor of "American Film" and a former associate editor of "Box Office." His work has appeared in the "New York Times," the "Los Angeles Times," the "San Francisco Chronicle," "The Guardian," "The Independent, Film Comment, Movieline, "and "Sight and Sound," among many other publications. He lives in Portland, Oregon."
Coverage from NPR
or
Not Currently Available for Direct Purchase