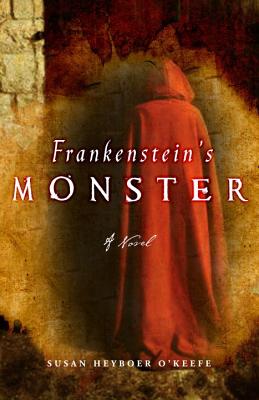 Frankenstein's Monster (Paperback)
Broadway Books, 9780307717320, 352pp.
Publication Date: October 5, 2010
* Individual store prices may vary.
or
Not Currently Available for Direct Purchase
Description
A gothic horror story that imagines what happens to Frnkenstein's monster after the death of his creator, Victor. What becomes of a monster without its maker? At the end of Mary Shelley's classic novel, the creator dies but his creation still lives, cursed to a life of isolation and hatred. Frankenstein's Monster continues the creature's story as he's compelled to discover his humanity, to escape the ship captain who vowed to the dying Frankenstein to hunt him down--and to resist the woman who would destroy them all. This is a tale of passion, revenge, violence, and madness--and the desperate search for meaning in an often meaningless world.
About the Author
SUSAN HEYBOER O'KEEFE is the author of the novel Death by Eggplant, a Disney Adventures Kids' Choice nominee; the bestselling picture book One Hungry Monster; and the newest addition Hungry Monster ABC. Frankenstein's Monster is her adult debut.
Praise For Frankenstein's Monster…
"As audacious in its ambition as the original, Frankenstein's Monster patches together the remains of Mary Shelley's novel and sends the creature roaring back into the world.  Susan Heyboer O'Keefe has created original monsters of her own that will frighten and fascinate and keep you up late at night."—Keith Donohue, author of The Stolen Child and Angels of Destruction

"Vivid, powerful, gripping and intensely moving: the pace does not relax for a second from beginning to end."—Rosalind Miles, New York Times bestselling author of I, Elizabeth
 
"A dark, riveting read full of the most burning passions and intense, soul-searing hatreds, about a monster who longs to be a man and men who behave like monsters."—Carolyn Turgeon, author of Godmother: The Secret Cinderella Story
 
"A haunting, compassionate look at one of the most maligned and misunderstood creatures in literature."—Megan Chance, author of Prima Donna
Advertisement