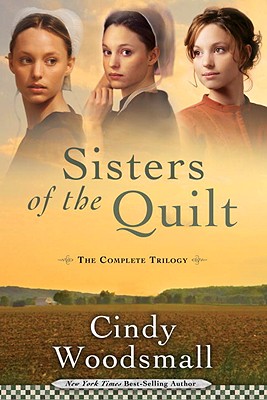 Sisters of the Quilt: The Complete Trilogy (Paperback)
The Complete Trilogy
Waterbrook Press, 9780307729958, 1004pp.
Publication Date: November 2, 2010
* Individual store prices may vary.
or
Not Currently Available for Direct Purchase
Description
Can Hannah find refuge, redemption, and a fresh beginning after her world is shattered?

When the Heart Cries
Her life among her Amish community brutally interrupted, seventeen-year-old Hannah Lapp faces questions neither family, nor fiance, nor even faith can easily answer. The first book in the Sisters of the Quilt series, When the Heart Cries will ignite a broader understanding of others beliefs and a God-given strength to deal with pain we all experience.

When the Morning Comes
Rejected by those she loves, Hannah Lapp leaves her Amish community and seeks refuge in the world outside, leaving her family and friends to wrestle with the painful truths that emerge in the wake of her disappearance. As she struggles to find her place in the confusing Englischer world, her community deals with the turbulent aftermath of her departure.
When the Soul Mends
Hoping to help her sister, Hannah Lapp reluctantly returns to the Old Order Amish community she fled in disgrace more than two years earlier. When hidden truths are revealed about her former fiance, she must choose whether to return to the Plain life or to the Englischer man who adores her in this captivating conclusion to the Sisters of the Quilt series.
This three-in-one collection includes the entirety of the best-selling Sisters of the Quilt trilogy now at a new low price

About the Author
CINDY WOODSMALL is a New York Times best-selling author whose connection with the Amish community has been featured on ABC Nightline and on the front page of The Wall Street Journal. She is the author of The Bridge of Peace, The Hope of Refuge, and The Sound of Sleigh Bells.Her ability to authentically capture the heart of her characters comes from her real-life connections with Amish Mennonite and Old Order Amish families. Cindy lives in Georgia with her husband, their three sons, and two amazing daughters-in-law.
Advertisement