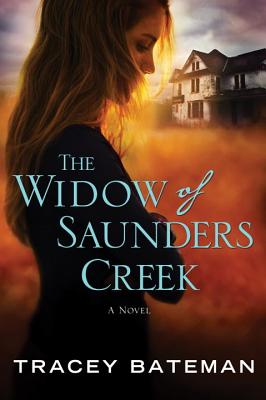 The Widow of Saunders Creek (Paperback)
Waterbrook Press, 9780307730442, 313pp.
Publication Date: May 8, 2012
* Individual store prices may vary.
or
Not Currently Available for Direct Purchase
Description
A grief that knows no boundary.
A love without any limit.
A need that doesn t end at death.
Corrie Saunders grew up in a life of privilege. But she gave it all up for Jarrod, her Army husband, a man she knew was a hero when she vowed to spend her life with him. She just didn t expect her hero to sacrifice his life taking on an Iraqi suicide bomber.
Six months after Jarrod's death, Corrie retreats to the family home her husband inherited deep in the Missouri Ozarks. She doesn t know how to live without Jarrod she doesn t want to. By moving to Saunders Creek and living in a house beloved by him, she hopes that somehow her Jarrod will come back to her.
Something about the house suggests maybe he has. Corrie begins to wonder if she can "feel" Jarrod's presence.
Jarrod's cousin Eli is helping Corrie with the house's restoration and he knows that his dead cousin is not what Corrie senses. Eli, as a believing man and at odds with his mystically-oriented family members, thinks friendly visits from beyond are hogwash. But he takes spirits with dark intentions seriously. Can he convince Corrie that letting go of Jarrod will lead to finding her footing again and to the One she can truly put her faith into?
About the Author
Tracey Bateman lives in the Missouri Ozarks with her husband and family. With more than thirty novels in print, including Thirsty and Tandem, Tracey spends all her time telling tales, creating characters, and dreaming of other worlds.
Praise For The Widow of Saunders Creek…
Praise for The Widow of Saunders Creek

"Tracey Bateman has the extraordinary gift of plummeting into the human soul and finding the deep and complex facets for which we most need redemption and hope. She weaves emotion and truth and all the things we fear and grieve into a story that touches and challenges the heart, while reminding us there is an unseen world as close as our
own breath. The Widow of Saunders Creek is one of her finest."
     —Rene Gutteridge, author of Listen and Possession

"Bateman does a superb job of bringing her characters vividly to life and giving the reader a taste of what it would be like to live in the Ozarks, where superstition and the supernatural are alive and well."
      —Debbie Viguié, author of Kiss of Night

"Tracey Bateman has a winner on her hands. I started the book intending to read just a little then put it down. I couldn't. I had to read and read all the way to the end. I couldn't turn the pages fast enough. This is a wonderful story about moving past grief and realizing it's possible to fall in love again. This book has a fabulous love story. It has a chilling confrontation between good and evil and shows us how calling on the power of Jesus's name can stop evil in its tracks. I can't wait for the next book by Tracey."
     —Lynette Eason, author of When the Smoke Clears

Praise for Tracey Bateman

"Deep, cutting, an intoxicating blend of human and supernatural, of characters scarred by the past, drained by life. This is the book I've waited for."
      — Tosca Lee, author of Forbidden with Ted Dekker and Demon: A Memoir

"…raises thought-provoking questions concerning who and what one lives for. These themes are worked in nicely and eventually set up a beautiful and hopeful conclusion."
     —The Christian Manifesto for Tandem

"Bateman has written a page turner with a compelling vampire character that will set evangelical Christian readers talking."
      —Publishers Weekly on Thirsty

"I loved the way Tracey Bateman incorporated the struggle against alcoholism into the theme [of Thirsty]. Great writing and a compelling read!"
      — Colleen Coble, author of Lonestar Secrets and the Rock Harbor series
Corrie has spent the last decade as an army wife, moving from base to base, and hasn't been able to put down roots, but she no longer belongs in Dallas either. She moves to Saunders Creek hoping to find a place that feels like home, but Jarrod's family doesn't believe that the family house—the "home place"—is truly hers. Do you think she will find what she is looking for? How does her idea of home change throughout the story?
Eli loved his cousin, but they always had a rivalry. Which do you think he felt more strongly? How does this affect his choices in the book?
Most people in Saunders Creek see Jarrod as a hero, but Corrie wrestles with blaming Jarrod for his own death, which she sees as needlessly reckless. What do you think? How do you see the theme of sacrifice playing out in the story?
Corrie gave up painting when she married Jarrod. Do you think this was a good decision? Have you ever made a big sacrifice for someone you loved? How did it affect your relationship?
Eli explains to Corrie that a lot of people in the area practice the "old magic," and Eli says his family has been filled with healers and naturalists for generations. This plays out in many different ways, from Sam's herbs and health food to Aunt Trudy's witchcraft to Tonia Lancaster's role as a medium. What do you think of the differences between these approaches? Where do you draw the line?
Strange occurrences happen at Corrie's house, some innocuous— like the spilled coffee and slamming doors—and some more menacing. Have you ever had an encounter you could not explain? What happened? What do you think it was?
At the beginning of the book, Corrie suspects Jarrod's ghost is haunting the home place. Rational Lola doesn't believe in supernatural events, at least at first. Aunt Trudy thinks it's Jarrod's spirit and it can be conjured, while Eli believes the presence is a demon. What do you think? What does the Bible say about ghosts? About spirits? Do you believe spirits are still active in the world today?
"Just be careful. It's seductive. It's also easy to justify it and make it much less dangerous in your mind and heart than it is," Eli says to warn Corrie away from Aunt Trudy's witchcraft. It is a warning that could apply to many situations. Have you ever been in a position where these words were relevant? What did you do?
"God's grace is all over situations like the one you are in," Eli tells Corrie. "But given the choice, He would much rather you turn to Him for comfort than anything else." What does Corrie rely on for comfort in this book? What do you tend to turn to for comfort in trying times? Is it necessarily a bad thing? How do you know when something good becomes a replacement for God?
What is the significance of the verses from the twenty-third Psalm that open each part of the book? Why do you think the author chose those verses? How do you see them relating to the story?
Eli tells Corrie, "Prayer might not change the immediate situation, but it changes the way I feel about it." Do you agree with his statement? Can you think of a time you've found this to be true?
Advertisement