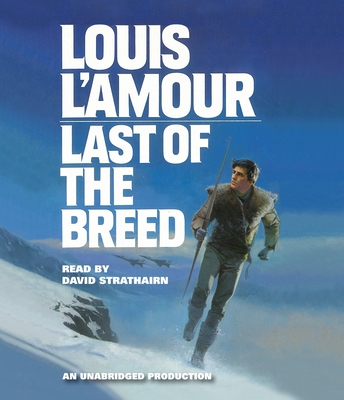 Last of the Breed (Compact Disc)
Random House Audio Publishing Group, 9780307737540, 1pp.
Publication Date: November 9, 2010
Description
"For sheer adventure L'Amour is in top form."--Kirkus Reviews Here is the kind of authentically detailed epic novel that has become Louis L'Amour's hallmark. It is the compelling story of U.S. Air Force Major Joe Mack, a man born out of time. When his experimental aircraft is forced down in Russia and he escapes a Soviet prison camp, he must call upon the ancient skills of his Indian forebears to survive the vast Siberian wilderness. Only one route lies open to Mack: the path of his ancestors, overland to the Bering Strait and across the sea to America. But in pursuit is a legendary tracker, the Yakut native Alekhin, who knows every square foot of the icy frontier--and who knows that to trap his quarry he must think like a Sioux. From the Paperback edition.
About the Author
Louis L'Amour is the only American-born novelist in history to receive both the Presidential Medal of Freedom and the Congressional Gold Medal. He published ninety novels, thirty short-story collections, two works of nonfiction, a memoir, Education of a Wandering Man, and a volume of poetry, Smoke from This Altar. There are more than 300 million copies of his books in print.
Advertisement