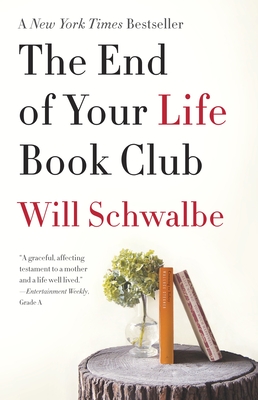 The End of Your Life Book Club
Paperback

* Individual store prices may vary.
Other Editions of This Title:
Digital Audiobook (10/1/2012)
Hardcover, Chinese (7/1/2013)
Paperback, Large Print (7/6/2013)
Hardcover (10/2/2012)
October 2012 Indie Next List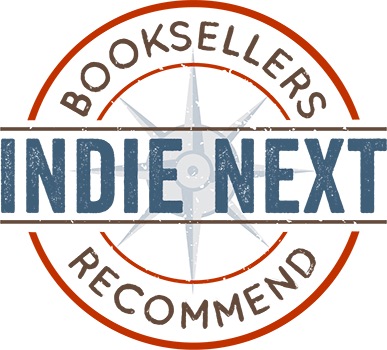 "What a remarkable book! Not only a love letter to his mom, but a love letter to books and their power to help us all remember both the struggle and the joy it is to be human and the grace we can find in our shared humanity. I fell head over heels for Mary Ann Schwalbe, thanks to her son's meticulous and loving tribute. In someone else's hands this is the kind of book that could have slipped into the maudlin or overwrought, but Schwalbe succeeds in portraying his mother's quiet, humble, spot-on wisdom and beautiful daring with both restraint and passion. My copy is thoroughly dog-eared. Is there any better tribute?"
— Laurie Paus, The Elliott Bay Book Company, Seattle, WA
View the List
Description
A profoundly moving memoir of caregiving, mourning, and love between a mother and her son—and about the joy of reading, and the ways that joy is multiplied when we share it with others.

"A graceful, affecting testament to a mother and a life well lived." —Entertainment Weekly, Grade A

During her treatment for cancer, Mary Anne Schwalbe and her son Will spent many hours sitting in waiting rooms together. To pass the time, they would talk about the books they were reading. Once, by chance, they read the same book at the same time—and an informal book club of two was born. Through their wide-ranging reading, Will and Mary Anne—and we, their fellow readers—are reminded how books can be comforting, astonishing, and illuminating, changing the way that we feel about and interact with the world around us. 
Praise For The End of Your Life Book Club…
An Entertainment Weekly and BookPage Best Book of the Year

"A graceful, affecting testament to a mother and a life well lived." —Entertainment Weekly, Grade A

"Schwalbe . . . highlights not just how relevant but how integral literature can be to life." —The Washington Post

"[This] book is robust with love and laughter." —Chicago Tribune

"Not only a son's heartfelt tribute to [his mother's] courage and grace but vivid testimony to the enduring power of books to create meaning out of chaos, illuminate values, and connect us with each other." —The Boston Globe

"A loving celebration of a mother by a son." —The New York Times Book Review

"A book that is expressly about books, about the purpose and pleasures of books, and the ways they connect us even as we read them as a solitary pursuit. . . . [It's also] about, in part, the consolations we can find in art, books in particular, as we struggle to face the terrible awareness of our own mortality." —The Plain Dealer

"Moving." —O, The Oprah Magazine

"An account of growing up in a bookish, artistic family, and a touching portrait of his energetic mother. . . . The [reading] choices that emerge are not a bucket list but an engagingly eclectic mixture of current and vintage, literary and commercial." —The New Yorker

"Uplifting. . . . So much life is lived, and such powerful lessons are shared on this family's journey that the reader can't help but be moved and motivated." —Fort Worth Star-Telegram

"Schwalbe's enthusiasm turns out to be contagious. As I was reading I found myself scribbling titles on a piece of paper so that I could order the volumes he and his mother cared about. Schwalbe is not just an avid reader, he is also an advocate, a cheerleader, a disciple." —Rachel Shteir,  The New York Times

 "A warm reminder why we read and what our reading says about us and the ways we connect with others." —The Columbus Dispatch

"Completely engaging and difficult to put down. Hearing Schwalbe recount the effects that one selfless and loving person can have on the world is sad without being depressing, and deeply inspirational on a personal level to every imaginable reader." —The Independent

"Touching and rigorously honest, this memoir is wise about the role reading plays in our lives and deaths."—Slate

 "The most moving memoir of the year." —Sacramento Bee

"A tribute to a remarkable woman and an examplary reader." —Salon

"A gentle, searingly moving memoir, at once a love letter and a generous, incisive set of instructions not about how to die but about how to live." —More

Vintage, 9780307739780, 352pp.
Publication Date: June 4, 2013
About the Author
WILL SCHWALBE has worked in publishing (most recently as senior vice president and editor in chief of Hyperion Books); digital media, as the founder and CEO of Cookstr.com; and as a journalist, writing for various publications including The New York Times and the South China Morning Post. He is on the board of the Kingsborough Community College Foundation. He is the coauthor, with David Shipley, of Send: Why People Email So Badly and How to Do It Better.
1. Does this book have a central theme? What is it?
2. Why does Mary Anne always read a book's ending first? How does this reflect her character?
3. Early in the book, Will writes, "I wanted to learn more about my mother's life and the choices she'd made, so I often steered the conversation there. She had an agenda of her own, as she almost always did. It took me some time, and some help, to figure it out." (page 6) What was Mary Anne's agenda?
4. Mary Anne underlined a passage in Seventy Verses on Emptiness, which resonated with Will: "Permanent is not; impermanent is not; a self is not; not a self [is not]; clean is not; not clean is not; happy is not; suffering is not." Why did this strike both of them as significant? What do you think it means?
5. Throughout the book, Will talks about books as symbols and sources of hope. How has reading books served a similar function for you?
6. While reading A Thousand Splendid Suns, Will and Mary Anne discuss three kinds of fateful choices: "the ones characters make knowing that they can never be undone; the ones they make thinking they can but learn they can't; and the ones they make thinking they can't and only later come to understand, when it's too late, when 'nothing can be undone,' that they could have." (page 41) What kind of choices did Mary Anne make during her cancer treatment? Did she or Will make any of the third type?
7. Mary Anne especially liked a passage from Gilead by Marilynne Robinson: "When you encounter another person, when you have dealings with anyone at all, it is as if a question is being put to you. So you must think, What is the Lord asking of me in this moment, in this situation?" (page 96) Why do you think this moved her so much? What did it mean to Will?
8. How does religious belief help Mary Anne? How do you think it might have helped Will?
9. Mary Anne doesn't believe her travels to war-torn countries were brave: "I wanted to go to all those places, so how could that be brave? The people I'm talking about, they did things they didn't want to do because they felt they had to, or because they thought it was the right thing to do." (page 167) In what ways is Mary Anne brave during her cancer treatments? Does she ever come to think of herself as brave?
10. Will is amazed by his mother's ability to continue her efforts to fund the library in Afghanistan even while facing a death sentence, until he realizes that "she used her emotions to motivate her and help her concentrate. The emphasis for her was always on doing what needed to be done. I had to learn this lesson while she was still there to teach me." (page 194) Did Will learn? What makes you think so?
11. Why did Mary Anne become so intent on certain things happening: Obama's election, David Rohde's safe return? Will talks about his own "magical thinking" several times in the book—what form do you think Mary Anne's took?
12. "We're all in the end-of-our-life book club, whether we acknowledge it or not; each book we read may well be the last, each conversation the final one." (page 281) How did this realization affect Will's final days with his mom?
13. After she dies, Will looks at Mary Anne's copy of Daily Strength for Daily Needs, next to the bed. He believes this quote from John Ruskin was the last thing his mother ever read: "If you do not wish for His kingdom, don't pray for it. But if you do, you must do more than pray for it; you must work for it." (page 321) How did Mary Anne work for it throughout her life? Do you think Will found solace in this passage?
14. Several times in the book, Will talks about eBooks versus their physical counterparts. Why does he prefer one to the other? Does Mary Anne agree? If you read this book on an eReader, how do you think it affected your experience?
15. Which of the books discussed by Will and Mary Anne have you read? Which do you most want to read?