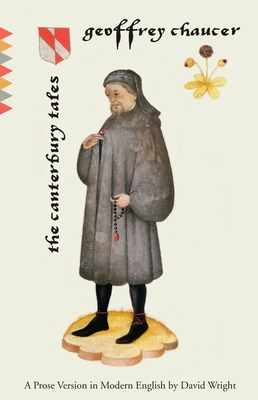 The Canterbury Tales: A Prose Version in Modern English (Paperback)
A Prose Version in Modern English
Vintage Books, 9780307743534, 332pp.
Publication Date: July 12, 2011
Description
A clear modern prose translation of Chaucer's masterpiece of Middle English storytelling by the acclaimed poet David Wright. The Canterbury Tales has entertained readers for centuries, with its comic animal fables, moral allegories, miniature epics of courtly love, and rollicking erotic farces that bring fourteenth-century England to life on every page. The gloriously varied stories, narrated by a group of pilgrims on their way to Canterbury, are peopled with saints, sinners, and ordinary mortals in a vivid panorama of the medieval world. This prose translation renders these tales as accessible and irresistible to modern readers as they were to Chaucer's contemporaries.
About the Author
GEOFFREY CHAUCER (1343-1400) was England's most famous medieval poet and writer, sometimes called the father of English literature. DAVID WRIGHT (1920-1994) was born in South Africa and died in England. He was a poet who drew inspiration from Beowulf and The Canterbury Tales, both of which he translated into modern English.
Advertisement